Intensify your favourite fragrance or take your hair care routine to the next level with a hair perfume. Uniting the nourishing benefits of a haircare mist with the seductive scent of a perfume, the best hair perfumes are hybrid formulas.
Multi-talented, the best hair perfumes not only leave the hair smooth and shiny, they also cloak the tresses with your favourite fragrance. Whether you're after something sweet and seductive, bright and fresh or warm and woody, our selection of the best hair perfumes on the market has something for everyone.
1.

Balmain Hair Silk Perfume

Refine and refresh your tresses with the

Balmain Hair Silk Perfume

. Infused with a rich fragrance and hair-loving ingredients, this advanced formula helps to transform your tresses. Silk Protein and Argan Oil work in harmony to soften hair, leaving the locks silky to the touch. Distinctly sweet, the soft vanilla hue that dominates this perfume cloaks the hair with a seductive scent. A little goes a long way with this product, so only apply a tad to the mid-lengths and ends. Never apply to the roots, otherwise, the hair will appear oily.

2.

YSL Libre Hair and Body Oil

Suitable for both the hair and body, this nourishing blend of fig fruit extract leaves the hair touchably softer and with a healthy shine. Infused with the fragrance of the brand's bestselling

Libre perfume

, the oil lingers in the hair, giving off the same energetic notes of French lavender, jasmine, Moroccan orange blossom and creamy vanilla.

3.

Givenchy Irresistible Hair Mist

Enrich your hair with the irresistible scents of sparkling pear, powdered rose and musky blond woods with this luxurious hair oil from Givenchy. Lightweight and never greasy, the mist diffuses over the hair, enveloping your strands in the sweet and sumptuous fragrance.

4.

Jo Malone London Orange Blossom Hair Mist

Suitable for all hair types, the

Jo Malone London Orange Blossom Hair Mist

gives off a warm and invigorating blend of sparkling clementine flower married with lily and orange blossom and balsamic vetiver. Lightweight but conditioning, the mist envelops the hair in the fruity fragrance whilst softening your lengths and promoting shine for a truly glossy finish.

5.

Molton Brown Labdanum Dusk Hair Mist

Opulent and subtle, the

Molton Brown Labdanum Dusk Hair Mist

combines notes of cedar leaves and saffron with spiced and woody aromas of patchouli and cypriol and oudh. Vegan and cruelty-free the delicate scented formula nourishes tresses, leaving them looking shinier and smelling luxurious.

Step into the world of luxury with

Balmain's Hair Perfume

. Uniting the benefits of a hair oil and leave-in conditioner with the divine hues of perfume, this multi-talented formula is the perfect finishing touch to any beauty routine. Fuelled by hair-loving ingredients, the perfume unites Silk Protein and Argan Oil to strengthen brittle strands, reinforcing the tresses while coating the body with a premium scent. Housed in a limited-edition glass bottle, this luxurious fragrance is detailed with a chic vaporiser to make you feel like a movie star.

7.

Molton Brown Suede Orris Hair Mist

Level up your haircare routine with

Molton Brown's Suede Orris Hair Mist

. Defined by a distinct Mandarin hue, this fragrance merges bright, citrus notes with rich, woody scents to grace the hair with a truly unique aroma. Thanks to its light formulation, the mist is never overpowering, coating the hair with the perfect scent intensity that lasts all day long.

8.

Sebastian Professional Dark Oil Silkening Fragrant Mist

The haircare brand of hairdressers, Sebastian Professional is famous for its rich formulations and astounding results. Merging the benefits of a haircare oil with the refreshing fragrance of a perfume, the hybrid

Sebastian Professional Dark Oil Silkening Fragrant Mist

brings you the best of both worlds. Coating the locks with a healthy-looking, natural shine, the mist polishes off any hairstyle for a flawless finish. Thanks to its ultra-lightweight formulation, the mist nourishes hair without ever weighing it down or looking oily. As if that wasn't enough, Argan and Jojoba Oil unite to strengthen damaged strands, leaving the locks with an uplifting fragrance.

9.

Sol de Janeiro Cheirosa '71 Perfume Mist

Sol de Janeiro's

hair and body care products are famous for their irresistible scents, perfectly capturing the refreshing fragrance of Brazil's natural surroundings. Distinctly warm in aroma, the

Cheirosa '71 Hair and Body Fragrance Mist

is defined by the sweet notes of Salted Caramel and Vanilla. Designed to be used on the hair and skin, this mist cloaks the body with an uplifting fragrance from top to toe. Taking your mind on holiday, this gourmand fragrance is reminiscent of a sunny day at the beach.

10.

Serge Lutens Collection Noire Chergui Hair Mist

If you're a lover of a floral fragrance, this

Collection Noire Chergui Hair Mist by Serge Lutens

delivers a long-lasting and refreshing blend of immortal flower, leather of Russia and Hay. Rich yet delicate, the earthy fragrance is neither too sweet or powerful, creating the perfect balanced fragrance for coating your locks with.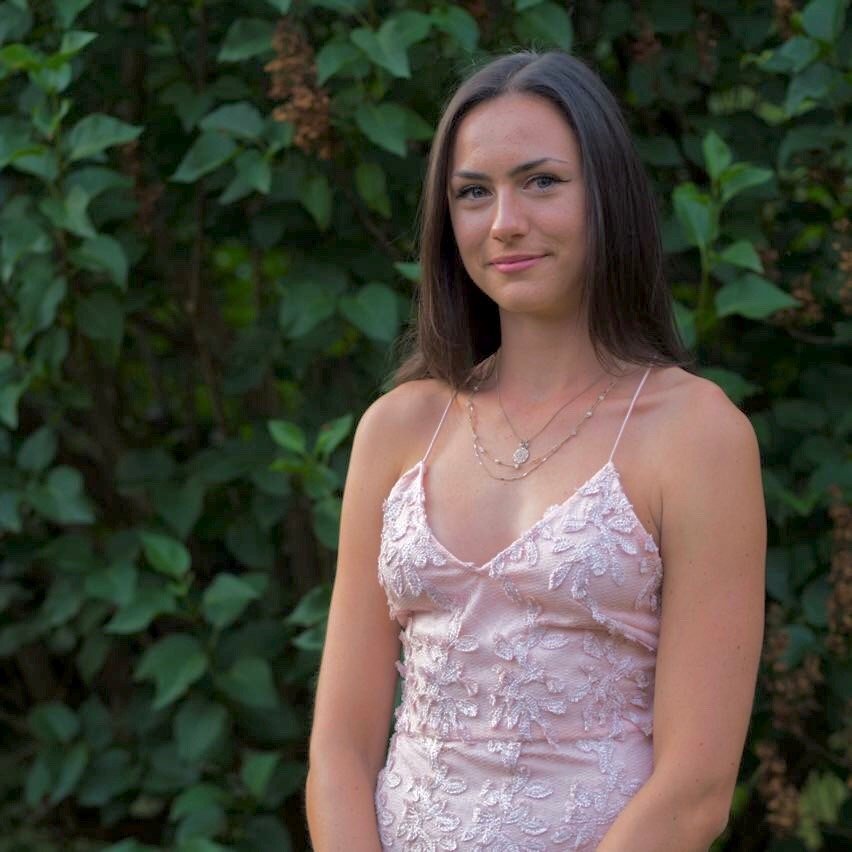 Working with brands at LOOKFANTASTIC for over two years I have developed my knowledge of all things beauty from key skincare concerns to niche makeup tricks and haircare hacks. I have a major passion for finding effective solutions that are easily accessible to everyone so that we can all achieve our best, glowing complexion.