After months of staying at home, lock down restrictions are starting to ease and with shops opening up and many of us starting to prepare for going back to work, we are dusting off our makeup bags and frantically pre-booking salon appointments to fix the three month eyebrow growth. However you may have started to panic that after going bare faced for months you need a slight brush up on your makeup skills. We have the perfect everyday makeup tutorial from Love Island's Amber Gill and Maybelline to you through a full face look from flawless foundation to fluttering lashes.
https://www.youtube.com/watch?v=hCteuus53Ns&feature=youtu.be
Get the look:
Step 1: Primer
Apply the Maybelline Instant Anti Age Eraser Concealer in a shades slightly lighter than your skin tone to the under eye area to cover and brighten any dark circles, as well as on any blemishes or problem areas. Twist the concealer to release more formula to the sponge tip for easy application. Using a makeup sponge, blend this in well .
Step 3: Foundation
Create your flawless base using the Maybelline Fit Me! Matte and Poreless Foundation. Using a sponge or foundation brush, apply the foundation to the back of your hand first as Amber does, then dot it around the face evenly before blending in well all over the face and neck.
Step 4: Concealer
Going back in with the Maybelline Instant Anti Age Eraser Concealer underneath the eyes again to brighten and highlight the area against your foundation. Again with your beauty blender, blend the concealer in so that it flawlessly fades into the cheeks. The formula won't leave any creases and will give a naturally more awake look.
Step 5: Brow Tattoo Longlasting Tint
Apply the Maybelline Brow Tattoo Longlasting Tint over the top of your eyebrows in your desired shape. Don't worry if like Amber you're not the best at doing brows, if you make any mistakes, simply clean up any unwanted tint with a cotton bud makeup remover. Once you have perfected your point, leave this to set whilst you complete the rest of your makeup look. Once dry, peel the tint off, starting at the inner corner of each brow, to reveal fuller looking, on point arches.
Step 6: Bronzer
Add depth and contour to your look with the Maybelline City Bronzer and Contour Powder. Apply lightly to under the cheekbones, the jawline and around the hairline to accentuate your natural bone structure. Make sure to blend this out well with a brush to ensure a smooth, subtle look.
Amber's top tip: double up your bronzer as an eye shadow for a completely coordinated look. Lightly dust the eyelids with the bronzer for a smokey shimmer.
Step 7: Blush
Add a pinch of colour to the apples of your cheeks with the Maybelline Cheek Heat Sheer Blusher. As demonstrated by Amber, squeeze a little of the blusher on to your finger and then lightly dot it onto the fuller areas of the cheeks before blending in with a brush. Build up your colour for a more rosy look by simply repeating this step until you achieve the right intensity for you.
Step 8: Highlighter
Using the Maybelline Master Chrome Extreme Highlighting Powder and your favourite highlighter brush, lightly dust the shimmering powder onto the highest points of the face including on the cheekbones, under the eyebrows, down the bridge of the nose and on your cupids bow. This will enhance the definition, giving a subtle, sparkly glow.
Step 9: Mascara
Create a fluttery, fuller lash look with the Maybelline The Falsies Instant Lash Lift Look Lengthening Volumising Mascara. Using the double-curved brush, sweep the formula from root to tip, repeating until you have long, full lashes to rival any professional lash lift.
Step 10: Eye Liner
Define and open up your eyes even more with the Maybelline Hyper Precise All Day Liner. Gently sweep the ultra fine tip across the upper eye line, starting at the inner corner and moving outwards. Don't be afraid to personalise your look and go a bit thicker or add a flick at the end for a creative cat-eye.
Step 11: Brow Precise
After peeling off your brow tint (you're welcome for the reminder!), go back over your perfectly shaped brows with the Maybelline Brow Precise Micro Pencil. Fill in any parts of the brow that need a little extra coverage, sweeping the pencil upwards to create a natural, hair like coverage.
Step 12: Lipstick
No look is finished without a lick of Lipstick. The Maybelline Superstay Matte Ink Crayon Lipstick  is a long wearing , highly pigmented formula that will make sure your pout is perfectly put together all day long.  Using the precision tip, colour your lips in from the corner to corner.
Step 13: Setting Spray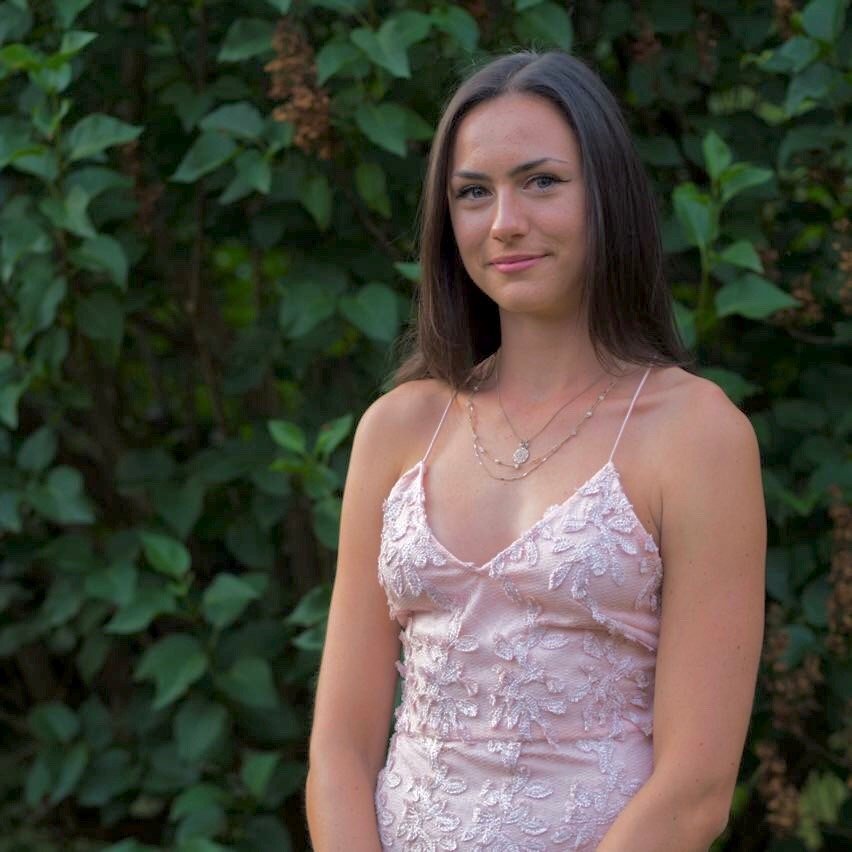 Working with brands at LOOKFANTASTIC for over two years I have developed my knowledge of all things beauty from key skincare concerns to niche makeup tricks and haircare hacks. I have a major passion for finding effective solutions that are easily accessible to everyone so that we can all achieve our best, glowing complexion.