Red, sore and unsightly, blemishes can disrupt your make up and really affect your overall mood. Nobody ever wants to see a spot rearing its ugly head and it's quite often the case that spots always seem to appear at the most inconvenient times.
If the idea of waiting patiently for blemishes to fade on their own doesn't appeal, or you simply need your spot to disappear quickly, there are a few things you can go to get rid of spots and skin blemishes.
If you're looking for the best ways to get rid of spots and blemishes, then you've come to the right place. Here, we're sharing our favourite blemish busting skincare solutions.
How to get rid of spots
You may be wondering why you keep getting spots? Spots can be caused by a number of factors including hormones, a poor diet, stress and more. And whilst you may not have changed anything, blemishes are often completely out of our control. Here are 3 things you can do to help them on their way.
 1. Apply a hot or cold compress to the spot
Do you have that sore almost bruised feeling? Think a spot may be brewing? Apply a warm cloth and compress the affected area. The steam from the compress will help bring the spot to the surface so you know what exactly you're dealing with. For a spot that has already emerged, you can use a cold compress to help with any swelling around a large, painful blemish.
2. Wash your face daily
When the natural oil produced by your face mixes with pollution and your makeup, it can cause your pores to become clogged which in turn can cause breakouts. By ensuring you wash your face daily, especially after working out, you can be sure to be doing everything you can to prevent blemishes and breakouts.
3. Clean your makeup brushes regularly
If you don't clean your makeup brushes regularly bacteria can harvest on the bristles which will, in turn, be spread across your face. Dirty makeup brushes are a common cause of spots and blemishes. To help, we've compiled the ultimate guide to cleaning your makeup brushes.
The best skincare to get rid of spots
If you're in a rush and need to minimise the appearance of your spots quickly, it is best to treat each blemish with a targeted spot solution. We've gathered together the most effective spot treatments to help you be prepared to treat a breakout even if it does take you by surprise.
Treat your breakout with the Origins Super Spot Remover Blemish Treatment Gel. Harnessing the powers of Saw Palmetto, which has antiseptic properties, the treatment gel cleanses the spot, helping to speed up the healing process. Salicylic Acid promotes skin healing to minimise the appearance of your spot instantly. This powerful super spot remover also works to calm redness and irritation of the skin around the spot. Skincare SOS? No problem!
The Eve Lom Dynaspot Spot Treatment is a brilliant emergency treatment for spots and breakouts. I Antiseptic Tea Tree Oil and Salicylic Acid penetrate and treat the skin. Powerful and effective without drying out the skin, the Dynaspot solution contains Balm Mint Extract to soothe the skin around the blemish, reducing redness and inflammation.
Salicylic Acid is one of the best ingredients to use on your skin if you want to minimise the appearance of spots. The Ordinary Salicylic Acid 2% Solution penetrates the interior walls of congested pores to unclog and clear impurities, taking down the angry appearance of a breakout. Enriched with Witch Hazel, a natural anti-inflammatory, the solution calms redness whilst treating the spot. Use as an on-the-spot treatment or add a couple of drops into your daily moisturiser to treat all-over breakouts.
Achieve a beautifully clear complexion with Murad Outsmart Blemish Clarifying Treatment. This purifying and refining formula is fortified with innovative Penta-Acid Technology which combines five powerful acids including Glycolic and Salicylic.
We hope our tried and tested methods help you tackle a pesky spot next time one appears. And although you may be tempted to pick your spots, don't touch them as it will take the area longer to heal and is more likely to scar.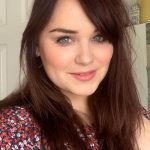 I've been writing about hair and beauty for over 10 years. I am a collector of vintage perfume and my go-to look always includes a bold pink lip! For more, visit https://www.goodgollymisshollie.co.uk