For many, fake tan can be a confidence boost in a bottle! Not only does it help to replicate your gorgeous summer glow but it can also work to even out skin tone and minimise the appearance of skin conditions such as eczema – win win right?! However, if you're a regular wearer of fake tan you'll know it can often wear off and leave a dreaded 'tiger bread' appearance behind. To help prevent this and get the most out of your glow, we've pulled together some of the best tips to help make your fake tan last a whole week.
Preparation
Preparation is key in prolonging your fake tan. By prepping your skin correctly your tan is more likely to apply easier and last a whole lot longer.
Exfoliation
Exfoliating is a must when it comes to tan as it helps to get rid of dirt and any dead skin cells, leaving you with a silky-smooth base for application. We recommend exfoliating the night before you plan to tan to avoid any irritation. The Bondi Sands Tropical Rum Coconut and Sea Salt Body Scrubis an excellent pre-tanning exfoliator and is made with a whole host of natural ingredients including Australian Sea Salt and Sand to help buff your skin to perfection. It's also finished with an uplifting tropical scent for a luxurious pampering twist. The Skinny Tan Exfoliating Mitt is also a great tool to help eliminate dry patches and remove stubborn excess tan from hands, ankles knees and elbows in an instant.  
Hair removal
If you're wanting a super smooth finish, we also recommend shaving or using hair removal products at least 24 hours before applying tan. This will ensure your pores are closed and will prevent any spots or black dots from forming due to trapped product. The grüum Precision Razor Setwill help you achieve a clean, smooth shave in an instant! The 6-blade razor is enriched with soothing ingredients including Aloe Vera and Vitamin E to help deeply moisture and avoid any irritation. If you're after a fuss-free fix, the Acorelle Hair Removal Cream works to remove hair quick and painlessly. Simply apply to your skin, leave on for 4-8 minutes and rinse away to reveal ultra-smooth finish.
Application
Another top tip when it comes to fake tan is to invest in some staple tanning tools. Whether you prefer a mitt or a brush, we have you covered... 
Tanning tools
Tanning mitts are great to help you achieve an even, streak-free tan from head to toe. The NIP+FAB Luxury Tanning Mittis made from soft, velvet material and works to glide the product over your skin, leaving you with a seamless finish. It's also machine washable so you can achieve perfect results time and time again! If you're reaching for tanning lotions, we recommend applying them with the Bondi Sands Body Brush. The curved head moulds to the shape of your body making it ideal for blending in creams, foams and mists.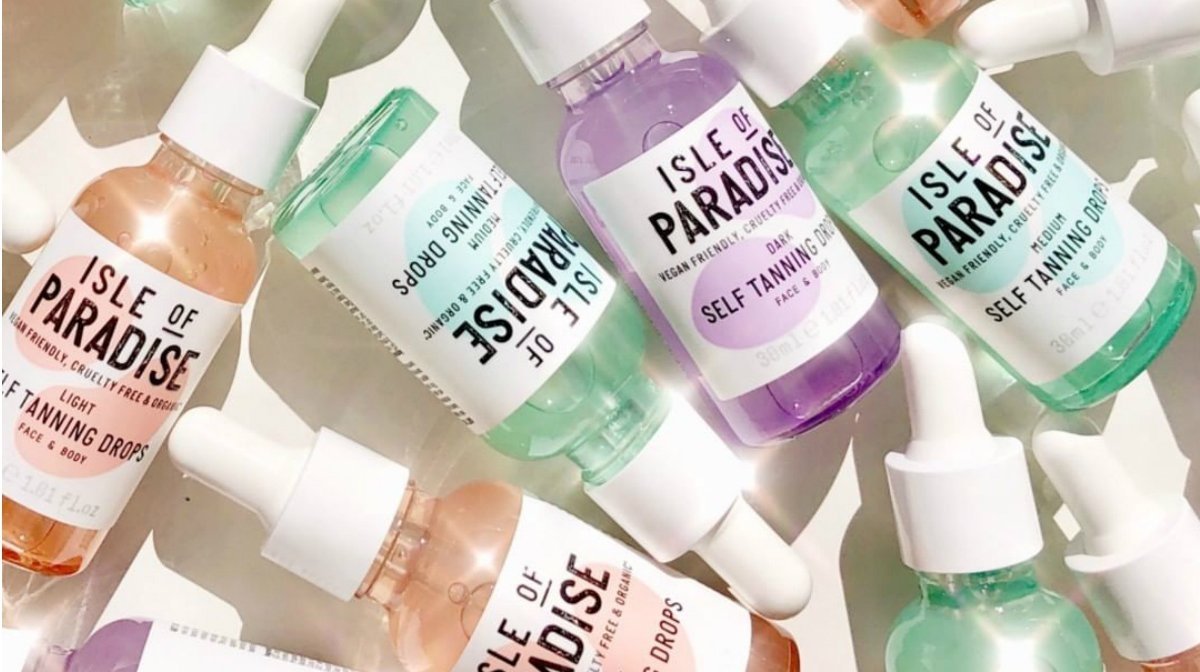 Advice
How to fake tan your face
Swap the winter blues for a summer bronze with our tips on how to perfectly false tan your face without the worry of streaks or patches.
Maintenance
Now that your tan is on, we have a few simple steps to keep it looking fresh for longer. 
Your first shower
When rinsing off your tan we recommend taking a cold showerto simply wash the product off with water. This way your fresh tan won't be disturbed by ingredients in shower gels or rough surfaces in loofahs. Once you're out of the shower, it's also important to pat your skin dry and avoid rubbing to ensure your tan doesn't budge! 
Moisturise
Moisturising is essential when it comes to prolonging your new gorgeous glow. If you're looking to hydrate your skin and make your colour last longer, reach for a gradual tanning moisturiser! The Garnier Summer Body Hydrating Gradual Tan Moisturiser Dark works to gradually build a natural tan whilst natural extracts of Apricot work to restore hydration. If you're looking to achieve the ultimate glow, the SKINNY TAN After Glow Glossworks to nourish your skin, leaving it with the ultimate glossy finish, the perfect addition to enhance any tan!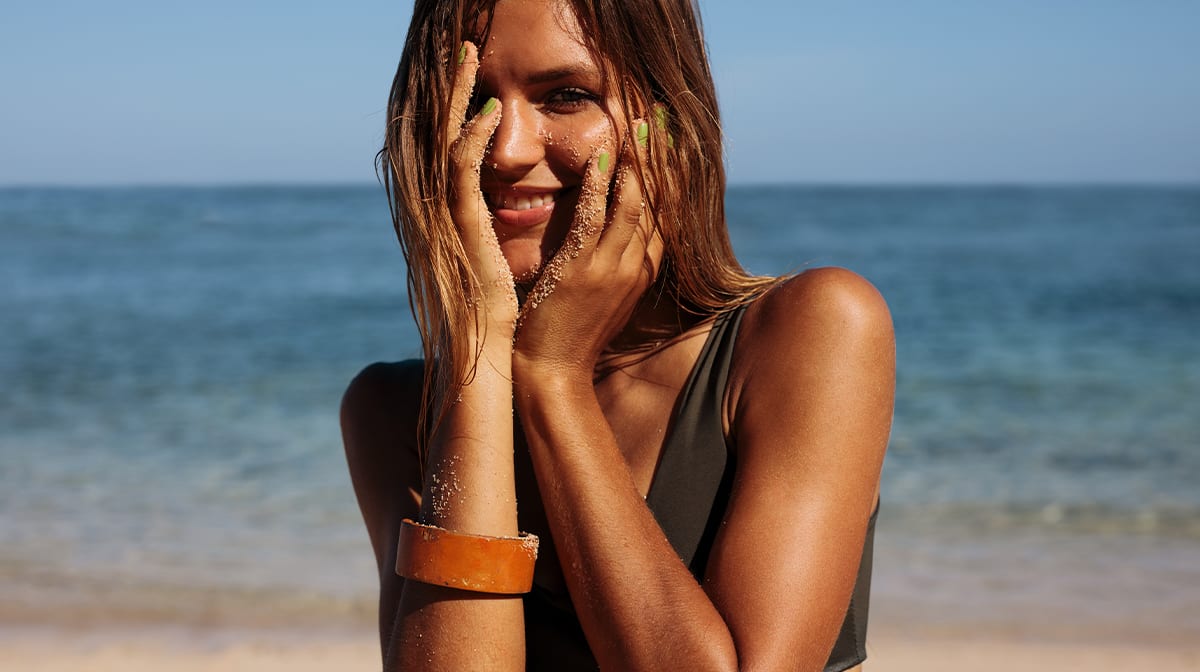 Advice
5 Myths About Fake Tan
Debunking the myths around fake tan. We're taking 5 common fake tan misconceptions and setting it straight when it comes to self-tan application.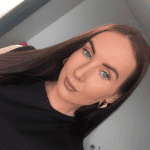 As a beauty fanatic I'm always on the lookout to try and experiment with new products! I've been writing about everything beauty for over 3 years and specialise in skincare so have plenty of tips and tricks to help put blemishes at bay and get your complexion glowing. Whilst being a content writer at LOOKFANTASTIC I've had the opportunity to collaborate with incredible brands including Tom Ford, Dolce & Gabbana and La Mer, taking my understanding of the industry to the next level. In the past I've been a freelance makeup artist and have collaborated with brands including NYX and Revolution Beauty on a personal level, sharing my makeup creations for the world to see. My ride or die brands have to be PIXI, Laura Mercier and Bobbi Brown and I can't live without my trusty MAC Velvet Teddy!