If you are throwing a party at home this September to celebrate with us, then you don't have to go out and spend a lot of money on drinks for your guests. Instead, buy some fresh ingredients and make your own gorgeous Cocktails and Mocktails. They're fresher, healthier and tastier than coming out of a bottle.
The Best At-Home Cocktails and Mocktails
Make these gorgeously fresh and fruity drinks to impress your guests and your Instagram feed…
Elderflower and Thyme Fizz
Ingredients: 2bsp Fresh Lime Juice, 2tbsp Caster Sugar, 6tbsp Elderflower Cordial, 6 sprigs Thyme,  Juice 1 Lemon, Ice Cubes, a bottle of Prosecco.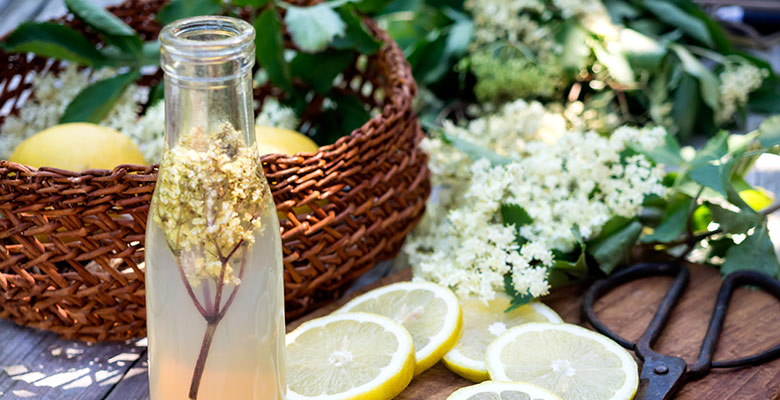 Directions
Put the lime juice, sugar, lemon juice, elderflower cordial and ice cubes into a cocktail shaker.
Shake vigorously till everything is blended well.
Strain into glasses to ensure the liquid is smooth.
Top the glasses up with Prosecco and add thyme for an extra twist.
Orange Blossom and Watermelon Bellini
Ingredients: 100ml Blood Orange Juice, 100ml Watermelon Juice, a bottle of Prosecco, 1tbsp Orange Blossom Water, 1tbsp Peach Syrup, Watermelon to garnish.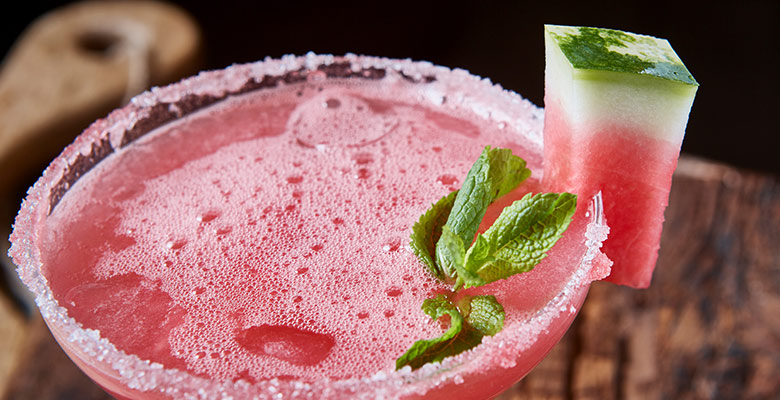 Directions
In a jug, mix together the orange blossom water, blood orange juice, watermelon juice, and peach syrup.
Strain the mixture with a sieve to ensure it is super smooth.
Divide this mixture between 8 Bellini glasses evenly.
Top with Prosecco and enjoy.
Strawberry Iced Tea
Ingredients: 400g fresh Strawberries, 950ml freshly-brewed Tea (cooled), 50g Caster Sugar, 60ml Elderflower Cordial, 50ml Lemon Juice, 1 Lime (sliced), Ice.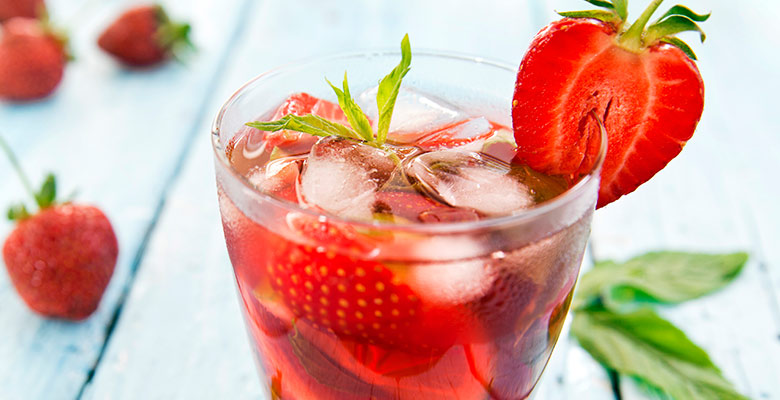 Directions
Set a handful of strawberries aside to reserve for garnishing later.
Blend the remaining strawberries in a food processor until you have a smooth consistency.
Using a sieve, strain the berry mixture so that you have a smooth liquid without seeds.
Mix together the strained berries, elderflower cordial, lemon juice and sugar until the sugar has been fully dissolved.
Serve in a tall jug with lots of ice, the remaining strawberries and wedges of lime.
Raspberry and Lime Mixer
Ingredients: 20 Raspberries, 1 Lime (cut into slices), 60ml Elderflower Cordial, 60ml Fresh Lemon Juice, 120ml Sparkling Water.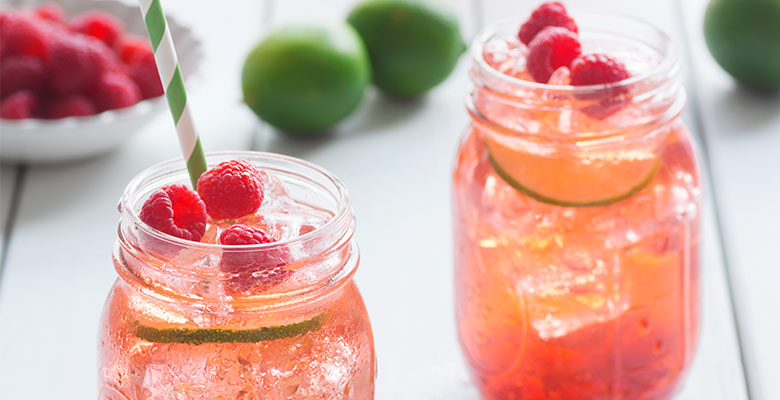 Directions
Put the raspberries and elderflower cordial into a cocktail shaker. Make sure you push them to the bottom of the shaker.
Add the lemon juice and then shake with ice for about 10 minutes. Do this vigorously to break up the raspberries slightly.
Strain the liquid through a sieve, and serve in a tall glass with ice and the lime slices. Top with the sparkling water and enjoy.