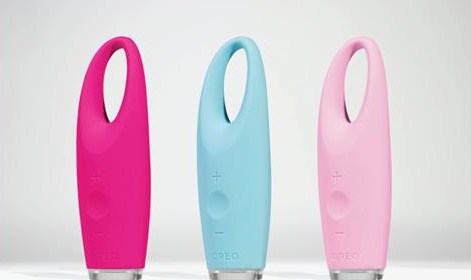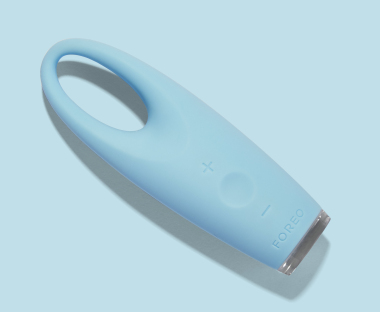 Invest In Your Eyes
The skin around your eyes can be between 3 to 5 times thinner than anywhere else on your face, meaning that it can become one of the first tell-tale areas of fatigue, stress and ageing. With this is mind, we need to be gentle with this area so that we do not damage the skin. The Foreo Iris has been specially developed to massage this delicate area, relieving signs of tension, with an ultra-gentle silicone contour that works to effectively rejuvenate the eye area, without causing harm to the surrounding skin.
Energise Your Eyes
The unique technology in the Iris has been created to replicate the traditional 'eye-tapping' technique, which works to boost micro-circulation and oxygenate the skin to help revive, rejuvenate and refresh. Designed to sit perfectly in the contour of the eyes to effortlessly massage and achieve optimum results, the Iris works to gently massage the eye area and reduce all signs of fatigue and ageing. Made from hypoallergenic silicone, it is both BPA and Phthalate free, whilst also repelling bacterial and dirt build-up due to its non-porous material.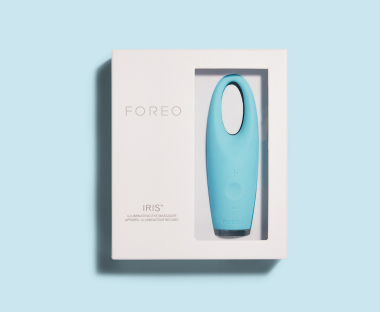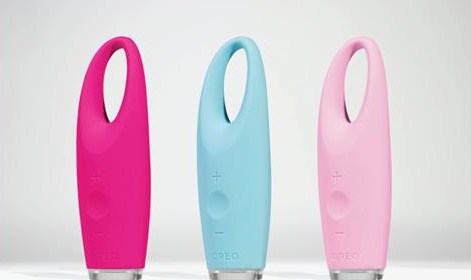 The Perfect Eye Massage!
To achieve the optimum results from your Foreo Iris, simply apply your face and eye cream, spreading over the skin to provide hydration, moisture and protection. Place the Iris into the eye contour and use for 30 seconds on each eye, to massage and improve circulation and oxygenation. The device also works to better absorb eye creams and serums to eliminate puffy eyes, crow's feet, dark circles, fine lines and wrinkles.
SHOP NOW