Immerse yourself in a world where skin care is derived from nature and gentle on your skin, Living Nature harnessing the purifying, healing and nourishing power of New Zealand's native botanicals like Harakeke Flax Gel, Totarol, Manuka Honey, Manuka oil, Hallo Clay and Kelp. Find a range of cleansers, moisturisers and body care that looks after your, providing a source of natural beauty for wonderful results.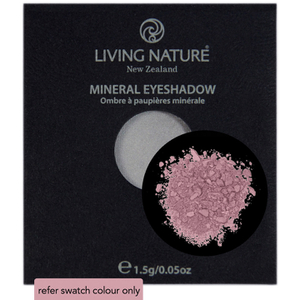 Living Nature Eyeshadow 1.5g - Various Shades
Save 20% - Use Code: LF20
Save 20% on your order when you use code LF20 at basket. Exclusions apply, offer valid for a limited time only.
Shop the offer