Non Gender Specific
1 results
Vegan, cruelty-free and made for all humans, Non Gender Specific was born out of a desire for a beauty brand with no boundaries. Irrespective of gender, skin tone and skin type, each product delivers exceptional results and promotes a clear, refined complexion.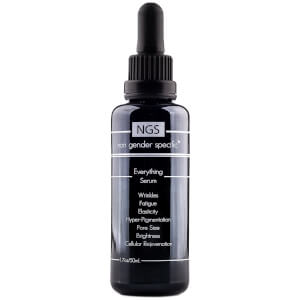 Non Gender Specific Everything Serum 50ml
Save up to 50%
Save up to 50% in the January Sale. Discount has been applied to the RRP. Offer valid for a limited time only.
Shop the offer