Perfect for brittle nails that grow slowly, the Rio Quick Dip Acrylic Extensions will allow you to achieve natural, healthy looking nails quickly and easily.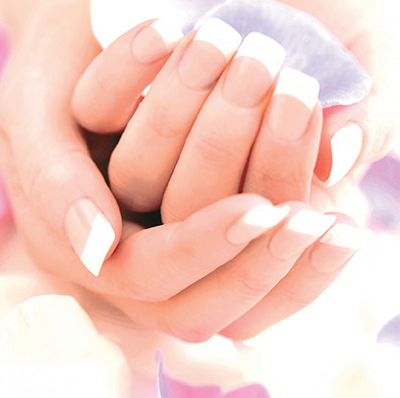 With 40 extensions, the set contains everything you need to apply the extensions, including resin and glue. There's even a step-by-step DVD to teach you how to apply the nails, making it great for complete novices. - L.M.

Professional Finish
Quick Dip Acrylic Extensions from Rio employ a newly developed acrylic dipping powder to give fine, strong, natural-looking nails quickly and easily, with a professional finish that looks beautiful with or without nail polish.
Traditionally applying acrylic nail extensions can be difficult to master, however the Quick Dip technique is much easier – simply apply tips to each prepared nail, coat the nails with resin and then dip into the acrylic powder to create salon professional nail extensions.
How to Apply
1. Apply & trim tips
2. Apply resin base coat
3. Dip in acrylic powder
4. Apply resin top coat
5. Spray on activator
Step-by-step DVD
Quick Dip Acrylic Extensions include detailed instructions along with a step-by-step DVD which shows:
How to prepare the nails for extensions – this is important to ensure your extensions last
How to blend the seam when using natural or clear tips
How to infill where the tip has lifted or where the natural nail has grown
How to achieve a long lasting finish
How to remove acrylic nails.
Treatment Areas
Handy Hints
Unlike other nail extension tips this method does not require the nail plate to be dehydrated. Therefore it is important not to use acetone or finishing wipes when preparing the nails. If you use a tip blender or acetone to blend your tips, the nails must be washed thoroughly with mild soap before applying the resin.
Use a clear base coat under dark or strongly coloured nail polish to avoid staining your nails.
If the acrylic overlay lifts, file the lifted area and follow the infill procedure. Do NOT pick off.
Remember the most common cause of nail enhancements lifting is poor nail preparation. Try to meticulously remove all residual cuticle cells from the nail plate before proceeding to the next stage and do not touch the nail plate after the preparation stage to prevent contamination with skin oils.
Contents
40 Nail Extensions
Resin
Acrylic powder
Nail glue
Spray on activator
2-in-1 varnish
3 stage buffer file
Sanding block
Hoof stick
Spare resin brushes
Step-by-step DVD