The award winning range from RapidLash® is ever expanding, the range seems to cover every girls insecurities and give them a solution to so many common problems. From lash enhancing serum to daily lash conditioner, and now the new RapidHair™, we look at the full range of amazing life changing products from the Rapid family.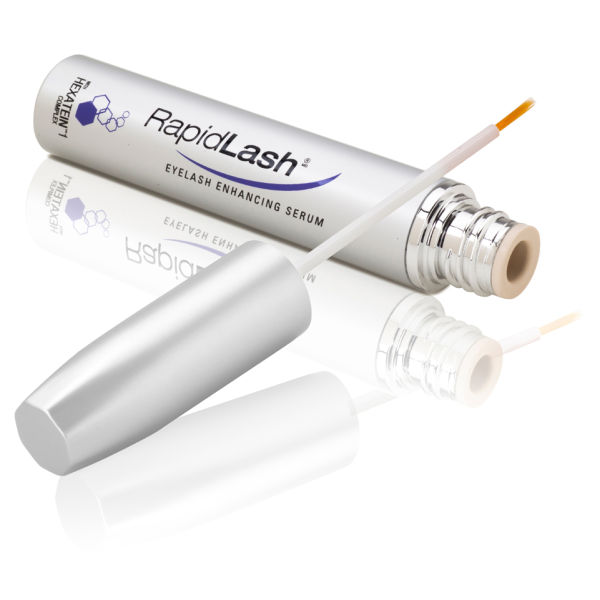 The definition of what is considered beautiful changes over time and according to where a woman lives. However, thick, full and dark lashes are a universal sign of femininity and sex appeal. A great set of lashes can instantly improve any woman's overall appearance by softening her features and giving her a more youthful look.
RapidLash® is an innovative high-performance eyelash enhancing serum improving the appearance of brittle, short, sparse, thin lashes into healthier, fuller-looking lashes in just weeks.
Up to 50% longer-looking natural lashes*
Up to 75% more voluminous looking natural lashes*
(*Clinical Study of 49 Subjects over 84 Days)
Take a look at these before and after shots:
Ingredients:
Polypeptides
Biotin (Pro-vitamin B7 / Vitamin H / Coenzyme R)
Panthenol (Vitamin B5)
Amino Acids
Soybean Oil

Pumpkin Seed Extract
CUSTOMER REVIEWS: 
 I would give it 6 stars if I could
This RapidLash® Eyelash Enhancing Serum is my holy grail product when it comes to lashes. I have naturally very short lashes, fines ones to add insult to injury, but after using this for 3 weeks my lashes got so long and full that I didn't need mascara anymore! And when I do put on mascara, people thing I have fake lashes on! It also helped decreasing the number of falling lashes dramatically, with no side effects whatsoever!
CityGirl, Gender: Female, Age: 25-34, Date: 13 / Sep / 2013
It really works!
This RapidLash® Eyelash Enhancing Serum really works! I use it every night before I go to bed and now, for nearly one month, I could see that my eyelashes become longer and even thicker! I will continue to use it and see what will happen. Will recommend this product.
Tammy, Gender: Female, Age: 18-24, Date: 18 / Mar / 2013
Great product
After using it every night for 2 weeks, I can clearly see the difference. Worth trying!
Crystal, Gender: Female, Age: 18-24, Date: 09 / Dec / 2013 
Put the wow back in your brow with this brow enhancing serum helps transform weak, uneven, sparse brows into healthier looking and more beautiful brows. RapidBrow® Eyebrow Enhancing Serum is a clinically proven formula with an exclusive Hexatein™ 2 Complex, a unique blend of fortifying proteins, stimulating peptides and nourishing ingredients. Designed to help condition, restore and repair the appearance of eyebrows in 60 days.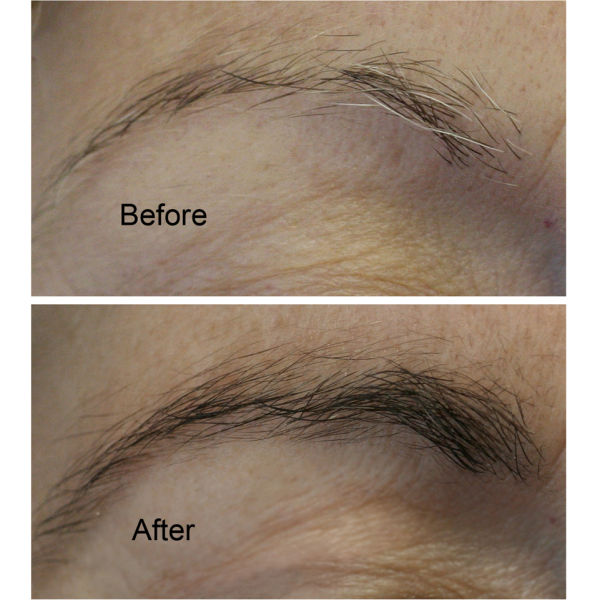 Creates fuller, healthier and more youthful eyebrows
Safe and gentle on skin
Formula made of powerful peptides, fortifying proteins and beneficial extract
 Up to 108% improvement in the appearance of eyebrow density*
 Visibly Fuller-Looking, Thicker-Looking and less Sparse Eyebrows*
 (*Clinical Study of 61 Subjects over 90 Days)
Customer Reviews:
Amazing!
I had thin patchy eyebrows before using this RapidBrow®  Eyebrow Enhancing Serum and now they are full and nicely thick. You have to keep using to maintain the effect, but it's well worth it.
Tans, Gender: Female, Age: 35-44, Date: 09 / Oct / 2013
It's a miracle!
I was rather skeptical that this RapidBrow® Eyebrow Enhancing Serum could make a difference. After just over 2 weeks I can already see a big improvement – the product is supposed to used for 8 weeks so I'm looking forward to seeing the final result.
Missvon, Gender: Female, Age: 35-44, Date: 27 / Aug / 2013
RapidShield™ Eyelash Daily Conditioner is designed to protect against the daily external factors including pollution, makeup, makeup tools and other daily beauty treatments that can weaken lashes.  Whether used alone or under mascara, RapidShield™ is at the ready to help protect, moisturise and nourish all day long to amplify lashes. Eyelashes will appear more voluminous-looking naturally defined.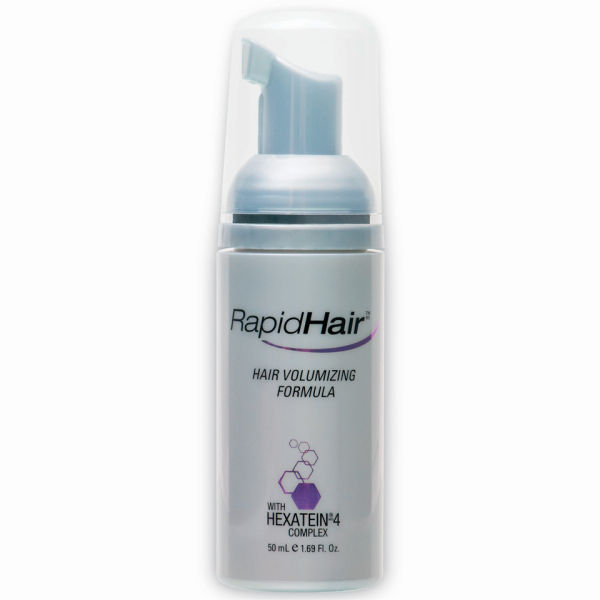 Working to give you the illusion of a voluminous head of hair, the RapidHair™ Volumising Formula is a revolutionary treatment which helps promote a thicker-looking, fuller appearance of hair by delivering effective nutrients to the hair and scalp. Everyone wants thicker looking hair, and by smoothing the hair shaft as well as binding in moisture, this formula promises to address dull, lack-luster hair and bring it back to life.

The stats:

70% of women experienced thicker-looking hair*
68% of women experienced improvement in the overall appearance of hair density and condition in just 60 days*
At least 50% less sparse-looking hair reported by 66% of women*
At least 50% denser-looking hair reported by 76% of women*
At least 50% thicker-looking hair reported by 80% of women*
*Consumer Study of 52 subjects over 60 days.
Directions for use:
Dispense one pump of product into your hand and massage gently onto the roots of the hair, working in sections. Two pumps of product should cover the entire scalp evenly from crown to the sides and the back of the head.
Use once daily on dry hair, preferably at bedtime.  Do not rinse, style as usual.
Avoid eye area. Wash hands immediately with soap and water after use.
So there we have it the amazing range of products from RapidLash® and RapidHair™. Which ones will you be trying? 
For more information visit our brand page on the Rapid range at Lookfantastic or take a look at the website www.Rapidlash.co.uk