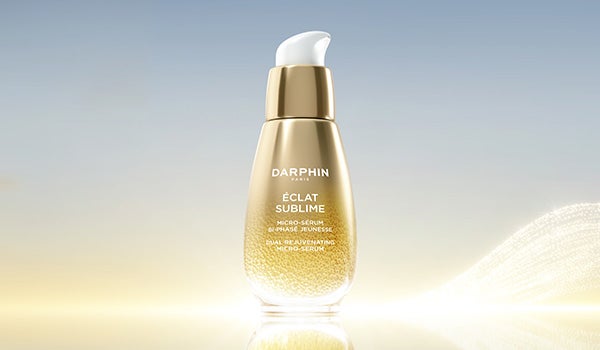 NEW IN! DARPHIN DUAL REJUVINATING MICRO SERUM
Strengthens skin's moisture barrier, smooths complexion and instantly boosts skin's radiance.
About Darphin
Created by Pierre Darphin, Master Botanist, Formulator and Kinesiotherapist, Darphin's luxurious formulations contain the purest, most concentrated plant essences. At Darphin, we source our 99% pure Master Oils from only the best crops in the world. Skin looks strengthened, plump, radiant and full of life.