Hawkins & Brimble
2 results
Expertly crafted in the UK using natural ingredients, Hawkins & Brimble products are simple yet effective. Made up of skincare and grooming essentials, the collection will allow any man to effortless up their grooming game. From their fuss-free Face Wash to the grooming-staple Hair Wax, each product in range has been designed for those who invest a little more time and care into their appearance.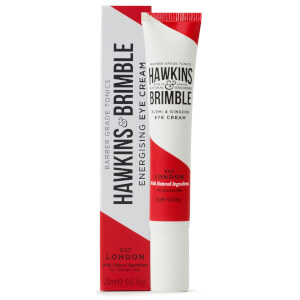 Hawkins & Brimble Energising Eye Cream 20ml
Save 20%
Enter the code 20SKIN at your basket. Save 20% when you spend £50 on selected skincare. Offer valid for a limited time only.
Shop the offer