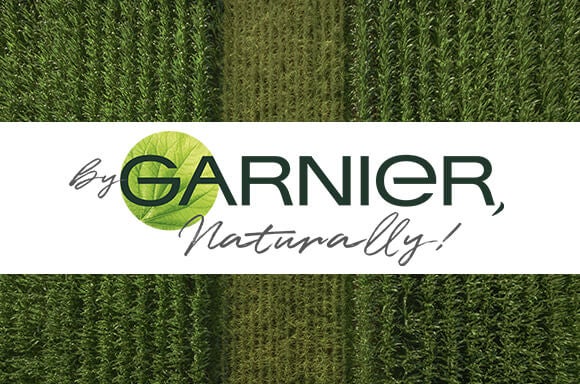 About the Brand
Since 1904, Garnier has offered efficient and innovative beauty products for healthy looking hair and skin. Garnier commits to caring for you as an individual. We believe that natural and healthy beauty is much more than skin deep.
GARNIER COMMITS TO GREEN BEAUTY
As the world's leading natural beauty brand*, we have the opportunity to help create a positive impact by leading the way towards sustainable beauty that's accessible to all.
*Euromonitor 2019
OUR SUSTAINABILITY ENGAGEMENT IN 5 STEPS
1. More solidarity sourcing:By 2025 Garnier will have empowered 800 communities worldwide as we grow existing and introduce new Solidarity sourcing programme.
2. Green Sciences & Formulas:In 2019, our new shampoos and hair care formulas reached an average of 91% biodegradability*.By 2025, we will create new high performing and respectful formulas for your hair and skin, powered by Garnier'sGreen Sciences initiatives.
*As per OECD 301 or equivalent tests.
3. More recycled & recyclable packaging:By 2025, Garnier will aim to use Zero Virgin Plastic in packaging, saving 37,000 tonnes of plastic every year.By 2025 all packaging will also be either reusable, recyclable or compostable.
4. More renewable energies: Since 2005, our industrial sites and distribution centres have cut water usage by 45% and reduced CO2 emissions by 72%.By 2025, 100% of our industrial sites will be carbon neutral.
5. More actions to fight plastic pollution Garnier has partnered with two NGO's to help improve both the environmental and social impact of plastic pollution: Ocean Conservancy and Plastics For Change.
SHOP NOW