If you've been experiencing skin irritation over the last few months, you're not alone. During the winter, it's common for skin to become a little drier than usual, often resulting in irritation that can feel uncomfortable and never ending. Dr Dev Patel, Founder – Perfect Skin Solutions (www.perfectskinsolutions.co.uk) aesthetic doctor, tells us why this skin irritation occurs in the colder months and how to prevent it.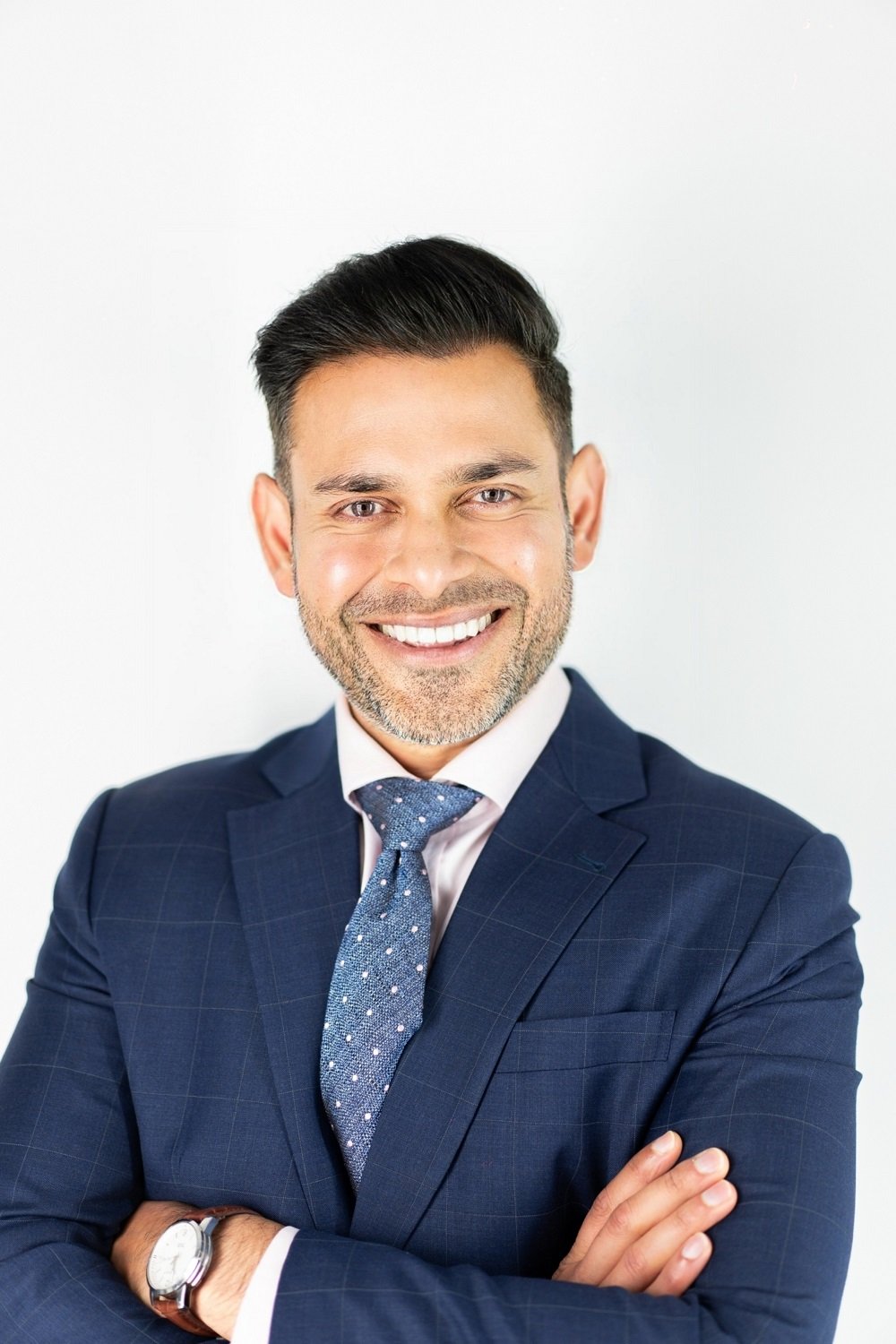 What are the main causes of skin irritation during the winter?
"A healthy skin is always a well hydrated skin" clarifies Dr Patel. "The colder air in winter holds far less moisture, as does the air in our homes due to dry heating systems. This means drier skin. These extremes in temperature will also lead to additional skin inflammation, which leads to a weaker skin barrier, that in turn, results in even more water loss. A damaged skin barrier will also let more potential irritants, such as in soap and pollutants, aggravate the skin condition further" he explains.
How can someone identify if their skin is irritated?
When it comes to spotting the signs of irritation on the skin, Dr Patel says to look out for cracking, dry, red and itchy skin. "Some people may even develop other signs such as tiny bumps in the skin" he adds.
Which ingredients tend to irritate the skin in winter?
"I strongly advise my patients to avoid serums and creams with fragrance (parfum)" says Dr Patel. "These are common sensitisers and when the skin barrier is weakened (ie. when skin is inflamed), the risk of sensitisation is even higher. If this occurs, you may find that any product used thereafter on the weakened skin barrier will cause irritation" he expands.
"Retinol is one of those ingredients that can be really useful for most skins but may aggravate cold weather irritation in many, so may stronger acids such as glycolic acid" highlights Dr Patel. He stresses that people need to be aware of what may be causing them irritation rather than stopping their whole routine. "That way, modifications can be made whilst ensuring good skin health is maintained with the right products".
How can you prevent skin irritation in the winter?
Use moisturiser regularly
"As the cold weather approaches, start using rich moisturisers over your face and body" advises Dr Patel. "Skin is an organ and the entire organ needs more protection from becoming dry and dehydrated. For areas of skin that really suffer, ensure you increase frequency of use with a minimum of twice daily to every two hours if necessary" he instructs.
Shop all moisturisers on LOOKFTANTASTIC.
Switch to a thicker moisturiser
"With the colder weather, you may also need to switch to a thicker moisturiser. The choice of ingredients is very important too. Some can give the perception of being hydrating but may not help that much and others may work well but also clog hair follicles leading to folliculitis (infection of the follicles) or spot breakouts - for example certain barrier creams" explains Dr Patel. He suggests using ingredients that help retain moisture such as jojoba oil, ceramides, squalane and oatmeal. "Humectants are also very useful. These are water-soluble materials with a high capacity to attract and absorb water. Examples here are glycerine, urea, alpha-hydroxy acids (AHAs) and propylene glycol" he adds.
Shop skincare by ingredient on LOOKFANTASTIC.
"Emollients such as petroleum, on the other hand, will fill the spaces between the surface skin cells (some may also act as humectants and occlusive moisturisers). These create a protective barrier by preventing moisture loss and locking in hydration" adds Dr Patel.
Don't have your water too hot
"We tend to use hotter water in winter as our bathrooms are often cold places to be in! Hot water will further dry and inflame skin" says Dr Patel. "Try to keep the temperature of the water down a little" he advises.
Be gentle with your skin
"When drying skin, ensure you pat dry rather than rubbing the skin" instructs Dr Patel. "Ensure you moisturise skin immediately after drying, rubbing the cream in one direction only. In hairy areas ensure it is in the direction of hair growth to minimise risk of blocking hair follicles" he adds.
Can changing products cause irritation?
"Any change in skincare product may cause some kind of 'red reaction' but this does not necessarily mean the product is harming the skin" begins Dr Patel. "It all depends on the person's skin, the product in question and the reaction that occurs" he explains. He advises avoiding adding new skincare products in during seasonal changes unless directed by an expert skin practitioner. Dr Patel's top tip: "stick to what your skin knows but consider increasing the amount of moisturiser you use".
How to safely add new products into your routine
If you do choose to update your skincare routine, Dr Patel recommends introducing one new product at a time. "If you do not, you will not know which product is causing a reaction if you do have one. Use just a drop or small volume on one area of skin and see how your skin responds. If all is well, build up to the directed amount over the whole area of concern" he directs.
Working with brands at LOOKFANTASTIC for over two years I have developed my knowledge of all things beauty from key skincare concerns to niche makeup tricks and haircare hacks. I have a major passion for finding effective solutions that are easily accessible to everyone so that we can all achieve our best, glowing complexion.