During winter, our skin is exposed to cold weather, dry winds and central heating, all of which can strip your skin's natural moisture barrier of essential lipids. As the in-house resident pharmacist for LOOKFANTASTIC, here are my top skin-brightening tips to boost radiance and help revive your dull skin!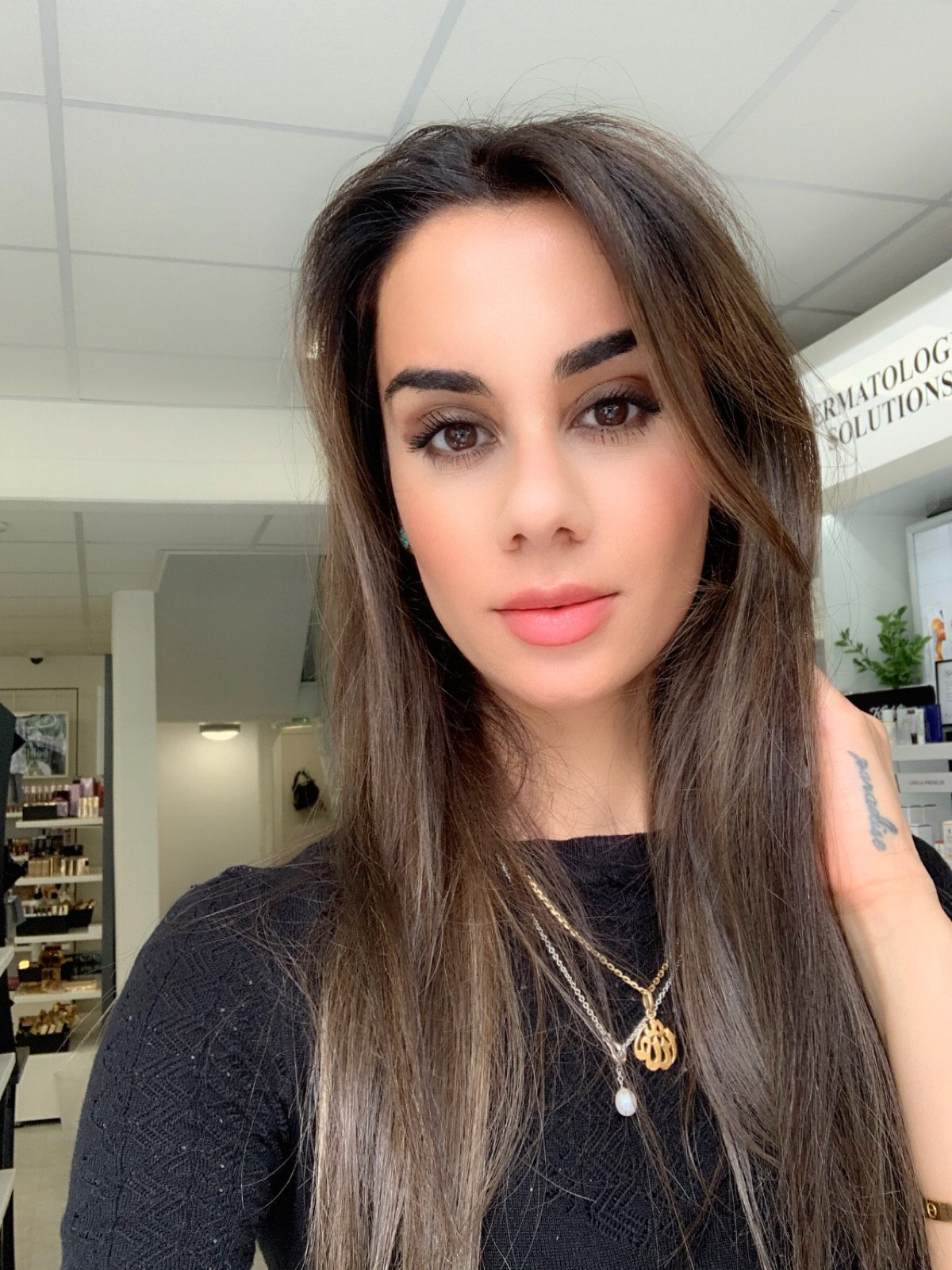 How to prevent dry skin in winter
I recommend switch your lightweight lotion out for a thicker, cream-based moisturiser to protect your complexion from cold weather. Choose moisturisers with hydrating active ingredients like the humectant hyaluronic acid, and emollients such as ceramides to help restore moisture for a softer complexion. At night, opt for a nourishing night cream to help your skin retain moisture whilst you sleep.
How to boost radiance in winter
Wash your face daily with gentle hydrating cleansers to help reduce the build-up that contributes to dullness. Gentle exfoliation with chemical exfoliators can help remove dead skin cells and smooth any rough texture on your skin. This can allow antioxidant serums and hydrating moisturisers to work more effectively on your skin.
A broad-spectrum UVA/UVB SPF30 or higher can also help protect your skin barrier daily regardless of whether you are indoors or outdoors.
The best brightening skincare ingredients
AHA exfoliating acids

such as glycolic acid can help gently exfoliate and smooth skin texture.
The antioxidant

Vitamin C

is known for its role as a radiance booster, working to brighten dull-looking skin.

Azelaic acid

can also help refine your skin texture to help improve uneven skin tone for brighter-looking skin.

Niacinamide

can also help minimise discolouration and help even out your skin tone.
Top 5 brightening skincare products
Formulated with 10% azelaic acid to help improve clarity and skin texture, this brightening cleanser has exfoliating and radiance-boosting properties to help even your skin tone and revive any tired, dull areas!
Lightweight cream-gel texture
Gently exfoliates your skin
Suitable for all skin types
Formulated with a four-acid complex (3% glycolic acid,2% lactic acid, 0.5% azelaic acid and 0.3% kojic acid), bearberry extract and vitamin C, these ingredients all work together to help promote a more radiant complexion.
Gentle exfoliation
Smoothens, refines and tones skin
Suitable for all skin types
This antioxidant serum has an advanced formulation that can help provide protection against environmental aggressors, such as UV light and air pollution. Formulated with 30% highly stable Vitamin C, Ferulic Acid and vitamin E, these powerhouses help enhance skin radiance and brighten your complexion.
Rich, hydrating texture
Suitable for normal and dry skin types
Formulated with 18% Glycolic Acid, 2% Lactobionic Acid and vitamin E, this replenishing night cream helps to hydrate, exfoliate and smooth your skin.
Multi-benefit cream
Silky texture
Softens the appearance of fine lines
Suitable for dry skin and mature skin types.

Not suitable for sensitive skin types
This brightening eye-cream can help hydrate your eye area using peach micro-pearls and niacinamide to even your skin tone for a more radiant under-eye.
Formulated with sodium hyaluronate and caffeine
Soothes and nourishes tired-looking eyes
Suitable for all skin types
I am always keen to try new beauty products and love keeping up with the latest beauty trends and launches – it helps me to feel and look my best as a healthcare professional. I like to keep my skincare routine full of skin-beneficial ingredients. At the moment I'm enjoying the Indeed Labs Hydraluron range and Clinique's three-step Anti-Blemish range.