Multi-purpose beauty products have hit the market by storm over the past year. These one-stop wonders not only help us to save money but also make our beauty regimes more efficient and our makeup bags that little bit lighter. To help you narrow it down, we've put together some of the multi-purpose beauty products you need to know about. 
Skincare  
When it comes to skincare, multi-purpose products are highly effective. With your skin changing throughout the seasons and different complexion concerns popping up from time to time, it's great to have a product that can help combat more than one. The Elizabeth Arden's Eight Hour® All-Over Miracle Oil is a great multi-tasking formula that can be used on the face, body and hair. Infused with Tsubaki oil, an ultra-hydrating ingredient, the product works to deliver long-lasting moisture, revealing radiant, healthy-looking skin with a firming effect. Simply rub onto your face and body or use as a massage oil. The product is also great to help restore luminosity and shine to dull hair, whilst also helping to reduce frizz, leaving you with super sleek results! 
Ways to use:
As a face oil
As a body oil
As a hair mask
Another one of our favourite multi-purpose skincare products is the KLORIS 300mg Luxury CBD Balm.Infused with 300mg of non-psychoactive CBD, the balm strives to soothe and nourish irritated skin helping to cooling down your complexion. Infused with Shea and Mango Butter, the formula helps to heal broken skin as well as transforming areas such as your face and arms from dry and dull to soft and silky. We also recommend using it on your lips to keep them deeply nourished! If this wasn't enough, the CBD balm can be used to help reduce inflammation all over your body whilst providing antioxidant protection, helping to safeguard your skin against harmful environmental aggressors, such as pollution and blue light. 
Ways to use:
As a lip balm
As a moisturiser
As a serum to help reduce inflamation
Cosmetics
Perhaps the most convenient, multi-purpose cosmetics save us a huge amount of money when it comes to our beauty regimes. The benefit Bene Tint Rose Tinted Lip & Cheek Stain helps to add a pop of colour into your look. The lightweight, long-lasting formula delivers a subtle, natural-looking flush that is suitable for both lips and cheeks. Non-greasy and smooth, the quick-absorbing tint is the ideal product if you want to create natural glam. Simply add a sweep to the apples of your cheeks to create a rosy glow and glide across your lips to create a perfect pout. The product can also be used on top of your lipstick to help create a glossy finish.  
Ways to use:
As a lip tint
As a lipgloss
As a blusher
If you're looking for an all-round glow, delve into the Kevyn Aucoin Glass Glow Face Highlighter. The lightweight glow-gel formula bridges the gap between highlighting and skincare, leaving you with a glass complexion.Suitable for the face and body, the multi-purpose highlighter can be used alone for illuminating cheekbones and collarbonesor can be added into moisturisers and primers to create an all-over glow. Our favourite way to use this is to add this into your body moisturiser and glide over your legs to create flawless, glowing skin. 
Ways to use:
As a face highlighter
As an all over body highlighter
As a primer
Bodycare
Multi-purpose bodycare products are often one of the most versatile to incorporate into your routine.The Elemis Frangipani Monoi Body Oil is a beautiful multi-tasking treatment that also helps to ease stress and restore calmness. Simply rub the luxurious oil intoskin to help moisturise and eliminate dryness. The oil can also be added into your bath to help you relax with the help of the delicate, exotic fragrance. Another great way to use the oil is to massage a small amount into your hair before washing to help create sleek and shiny tresses. 
Ways to use:
As a moisturiser
As a bath oil
As a hair mask
The L'Oréal Paris Men Expert Total Clean Shower Gel is also a great multi-purpose product to help grooming. The body wash boasts as a 5-in-1 action formula, allowing you to thoroughly clean your face, hair and body while also acting as a shaving cream and facial moisturiser! Formulated with fortifying and energising ingredients, added Carbon works to unclog congested pores and defend against excess oil production. This product is greatfor when you're on the go! 
Ways to use:
As a face wash
As a shampoo
As a bodywash
As a shaving cream
As a facial moisturiser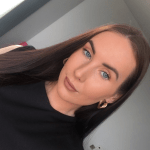 As a beauty fanatic I'm always on the lookout to try and experiment with new products! I've been writing about everything beauty for over 3 years and specialise in skincare so have plenty of tips and tricks to help put blemishes at bay and get your complexion glowing. Whilst being a content writer at LOOKFANTASTIC I've had the opportunity to collaborate with incredible brands including Tom Ford, Dolce & Gabbana and La Mer, taking my understanding of the industry to the next level. In the past I've been a freelance makeup artist and have collaborated with brands including NYX and Revolution Beauty on a personal level, sharing my makeup creations for the world to see. My ride or die brands have to be PIXI, Laura Mercier and Bobbi Brown and I can't live without my trusty MAC Velvet Teddy!