The weather, water and your diet are all factors that can make eczema worse with common symptoms being cracked skin, bleeding, dryness and itching. To help you put your skin conditions at bay, we've curated an edit of the best eczema creams and lotions to soothe painful skin so you can get through your day comfortably.
What is eczema?
Eczema is a general word for dermatitis, which looks at inflammation of the skin. It goes through flare-ups through periods of stress, fatigue and emotional upheaval, but can also be triggered by cold, dry weather[1].
Atopic dermatitis is often labelled as eczema, but is considered a longer-term and severe form it, which stays on the skin rather than flaring-up.
For any eczema-related concerns, you should always visit your doctor.
What are the symptoms of eczema?
Very dry & sensitive skin
Red, inflamed patches
Areas of swelling
Oozing of sores
Extreme itching
Which is the best eczema cream for me?
7 of the best eczema creams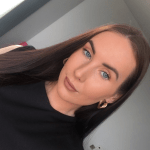 As a beauty fanatic I'm always on the lookout to try and experiment with new products! I've been writing about everything beauty for over 3 years and specialise in skincare so have plenty of tips and tricks to help put blemishes at bay and get your complexion glowing. Whilst being a content writer at LOOKFANTASTIC I've had the opportunity to collaborate with incredible brands including Tom Ford, Dolce & Gabbana and La Mer, taking my understanding of the industry to the next level. In the past I've been a freelance makeup artist and have collaborated with brands including NYX and Revolution Beauty on a personal level, sharing my makeup creations for the world to see. My ride or die brands have to be PIXI, Laura Mercier and Bobbi Brown and I can't live without my trusty MAC Velvet Teddy!