Finding your foundation is nowhere to be seen by midday? Or can't quite achieve that even, flawless finish? We spoke to the pros at Laura Mercier on how to set your makeup in place perfectly, according to your skin type...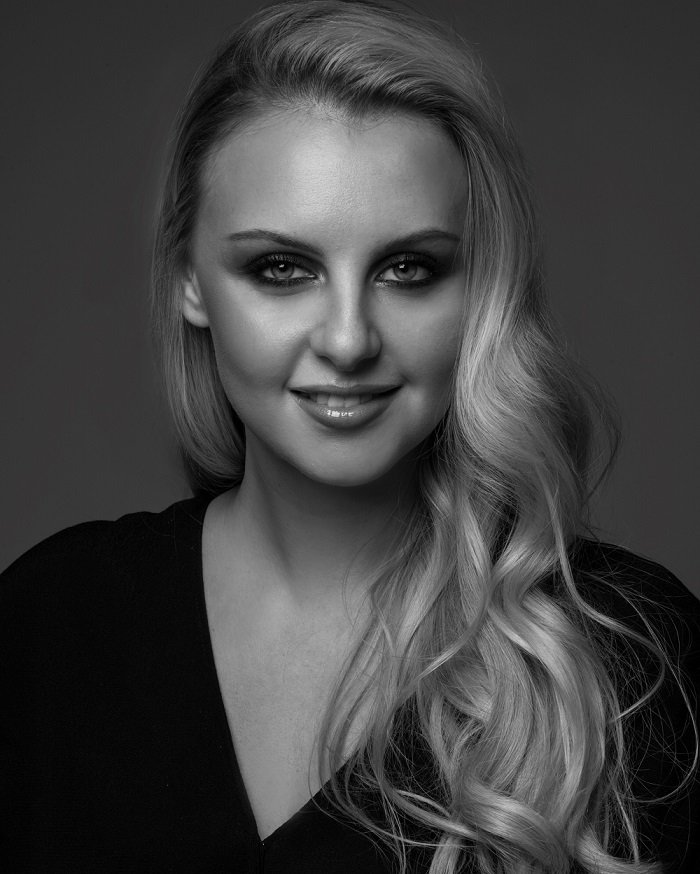 How to set makeup on dry skin
If you have dry skin, your makeup application may be impacted due to tightened pores. "When a water droplet is applied it will roll straight off the surface and not absorb" explains Emma Sykes, field trainer for Laura Mercier UK. "This I why its so important to build thin layers of hydration, as it allows time for the skin to fully absorb moisture" she advises.
Start with a hydrating base
To set the skin up for success and lock in moisture, Emma recommends using a hydrating base such as the Laura Mercier Pure Canvas Hydrating Primer which "uses olive squalene to drip feed hydration onto the skin", and the Tinted Moisturiser which works well on dry complexions.
Use a moisturising powder
"Dry skin tends to not love conventional powder due to absorbing too much moisture and giving the skin a flaky appearance" explains Emma. She suggests a hydrating powder such as the Laura Mercier Translucent Loose Setting Powder Ultra Blur. "It comes in 3 shades and has a unique blend of amino acids and silica powders that smooth and blend any texture, as well as hyaluronic acid that binds moisture to the surface of the skin with 16 hours' worth of wear for a flake free finish" says Emma.
How to apply
To apply the powder, "really massage the powder into the powder puff before application, and tap off any excess before pressing and rolling into the skin, this will melt the powder into any base for a soft natural finish" she advises. "Using a powder puff, start on the areas that tend to move first, the chin, under eye and nose area" instructs Emma.
Pro tip: To add extra glow, finish with the Laura Mercier Light Catcher Powder on the high points of your face. "This powder is designed to give you a lit-from-within glow so is perfect for turning your makeup from day to night. It is also packed with silky botanical powders to and amino acids that improve the skin over time" says Emma.
How to set makeup on oily skin
If you have oily skin, you may find that your makeup tends to slip or separate throughout the day, or you end up with unwanted shine across the forehead area. Although it may be tempting to stay away from the creams and oils, "its important to hydrate an oily skin" says Emma. "The skin produces excess oil when in fact it is dehydrated. When too many oil-free products are used on the skin, it can in fact cause the skin to over produce oil, which can find us grabbing for the powder half way through the day to top up" she explains.
Use a hydrating primer
Emma advise tackling the issue head on with a hydrating primer like the Pure Canvas Blurring Primer or the Pure Canvas Hydrating Primer. "It is water based, which is ideal for an oily skin type as is acts as a barrier to sooth and hydrate stopping the skin from over producing oil" she says.
Pro tip: The Pure Canvas Blurring Primer is silicone-free and uses blurring powders to soften the look of pores. Apply in the t-zone area to smooth the texture without suffocating the skin".
Use an absorbing powder
"To set an oily skin I would recommend using the iconic Translucent Loose Setting Powder in your preferred shade with a powder puff" recommends Emma. "This product is designed for an oilier skin type with its absorbing qualities" she adds, noting that it boasts a creamy texture with no flashback, as well as 24 hours' worth of shine control.
How to apply
"Tap some powder into the lid and work the powder puff into the lid. Grind the powder down into the puff and press and roll onto the skin for a blurred finish. Work the powder puff all over the skin starting from the inside of the face outwards" instructs Emma. "If you don't fancy taking your loose powder out with you, load your powder puff up with powder and pop in your handbag for quick touch ups" she adds.
Use a setting spray
To add a finishing glow back to your complexion, Emma suggests using a setting spray after applying your power. "The Laura Mercier Setting Spray not only brings a more radiant finish, but it super charges the staying power, perfect for that gym session, a hot day or to take you from day to evening" says Emma.
How to set makeup on combination skin
If you have combination skin, it can be difficult to navigate the right skincare and makeup for you. Emma identifies that on combination skin, "the t-zone tends to be shiner and the cheek area tends to be more dehydrated". She also notes tha on combination skin, you may feel the effects of weather changes more as the skin tries to balance out. "Balancing is key to managing a combination skin and usually a mixture of products needs to used" says Emma.
Use a multi-benefit primer
"Look for products that work harder" says Emma. She recommends the Laura Mercier Pure Canvas Perfecting Primer. "It has a unique blend of aloe vera and mandarin extract, packed full of vitamin C and deep hydration, perfect for brightening any dull areas and hydrating and balancing oily areas" she explains. "The water-based formula will feel light and soothing on different textures of skin too" she adds.
Pro tip: "Apply the Pure Canvas Illuminating Primer onto the high points of the face to create multidimensional skin before foundation application" instructs Emma.
Use targeted setting powders
To set combination skin, Emma recommends the Translucent Loose Setting Powder overall and for any oil-prone areas as it has 24 hours' worth of shine control. "If your t-zone has any areas of dehydration, go for the Translucent Ultra Blur instead with its hyaluronic acid and silica to blur and texture but hold the sheen at bay" says Emma.
How to apply
To apply, "tap some powder into the lid and work the powder puff into the lid. Grind the powder down into the puff and press and roll onto the skin for a blurred finish, for extra control fold the puff in half, using your fingertip to guide the puff into hard-to-reach areas, around the nose, upper lip and chin areas".
Use a setting spray
"To set the cheek area I would recommend using the Laura Mercier Setting Spray" suggests Emma. "The fragrance-free, alcohol-free formula is packed with skincare ingredients and a plant derived matrix that protects skin from antioxidants, perfect for combination skin as it will keep makeup in place for 16 hours" she explains.
How to apply
"Spray onto the face in an X shape, allowing the mist to cover the whole face. After a couple of minutes the mist will have dried off leaving a soft natural radiance to the skin" says Emma.
Working with brands at LOOKFANTASTIC for over two years I have developed my knowledge of all things beauty from key skincare concerns to niche makeup tricks and haircare hacks. I have a major passion for finding effective solutions that are easily accessible to everyone so that we can all achieve our best, glowing complexion.