Suffering from sensitive skin can be frustrating and make it much more difficult to buy the right products for your skin. Manifesting itself in several ways - from dryness, redness, itchiness and blemishes – sensitive skin is essentially caused by irritation to the top layer of your skin. Whilst some people are genetically predisposed to suffering from sensitive skin, sometimes it can be triggered by certain environmental and lifestyle changes.
That's why its so important to use only the gentlest products on sensitive skin, which can often be difficult when a lot of products contain harsh perfumes and chemicals. Introducing PAI Skincare – the sensitive skin experts.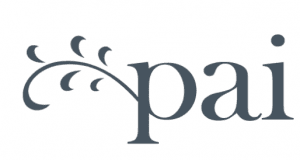 Inspired by the Maori word "pai", meaning goodness, PAI Skincare are a brand that pride themselves on bringing exactly that to their customers – good, honest skincare that is suitable for even the most sensitive of skin.
Founded by Sarah Brown in 2006 after she began suffering from sensitive, acne-prone skin and struggled to find the right products to help, PAI Skincare is renowned for creating products that your skin can 100% depend on. Ultra-pure, ultra-effective and loaded with soothing ingredients, you can rest assured that your skin is in good hands with any PAI product.
Even better, all PAI Skincare products are Organic, Cruelty-Free and Vegan, and are free from any parabens, chemicals or artificial fragrances.
Lookfantastic x PAI Limited Edition Beauty Box
If you haven't already, there's still time to get your hands on the lookfantastic x PAI Limited Edition Beauty Box – filled with 6 gentle skincare products (including 3 of PAI's bestsellers – the Rosehip BioRegenerate Oil, Chamomile & Rosehip Calming Day Cream and Echium & Argan Gentle Eye Cream) suitable for the most sensitive of skins.
Better yet, with a worth of over £125, you can get your box for just £45 (or £40 if you subscribe to the lookfantastic Beauty Box today and use code PAIBB)!
Shop the lookfantastic x PAI Limited Edition Beauty Box below: