OUR BRAND HERITAGE
The story of Nioxin began when an inquisitive young girl looked up at her father, saw his frustration at losing his hair and heard his wish that someone would one day find a solution. Eva Graham began to cultivate a new approach to healthy hair, starting with the scalp. 
It was clear to Eva that beautiful hair can only thrive on a solid foundation, and since the scalp is an extension of the face, that foundation was the skin. This is how skin care for the scalp came to be, and how Eva started out on her mission to map the journey to thicker and fuller hair.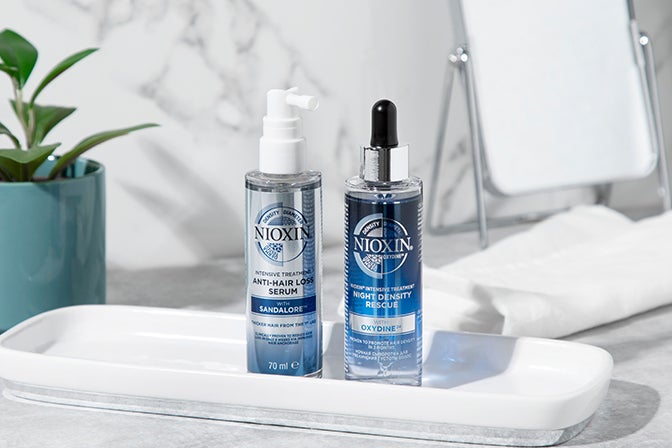 Nioxin is the no.1 salon brand for thicker, fuller looking hair and with 35 years of expertise in thinning hair and hair loss. Nioxin offers a wide range of premium hair products and scalp treatments that help to optimise the health of the scalp, resulting in youthful, healthier hair.