Known for it's super soothing powers, the La Roche-Posay Cicaplast Baume B5 has become an industry favourite for sensitive skin. A blend of vitamin B5, glycerin, shea butter and the brand's famous thermal spring water, the baume deeply nourishes and moisturises skin, helping to restore healthy hydration levels and repair broken barriers. Suitable even for babies, the multi-benefit formula can be used all over the body, including on the face and lips to treat chapped skin.
To get to know this skincare superstar better, our in-house pharmacist, Aruj Javid answered all of your questions on everything from how it works to how to use the baume.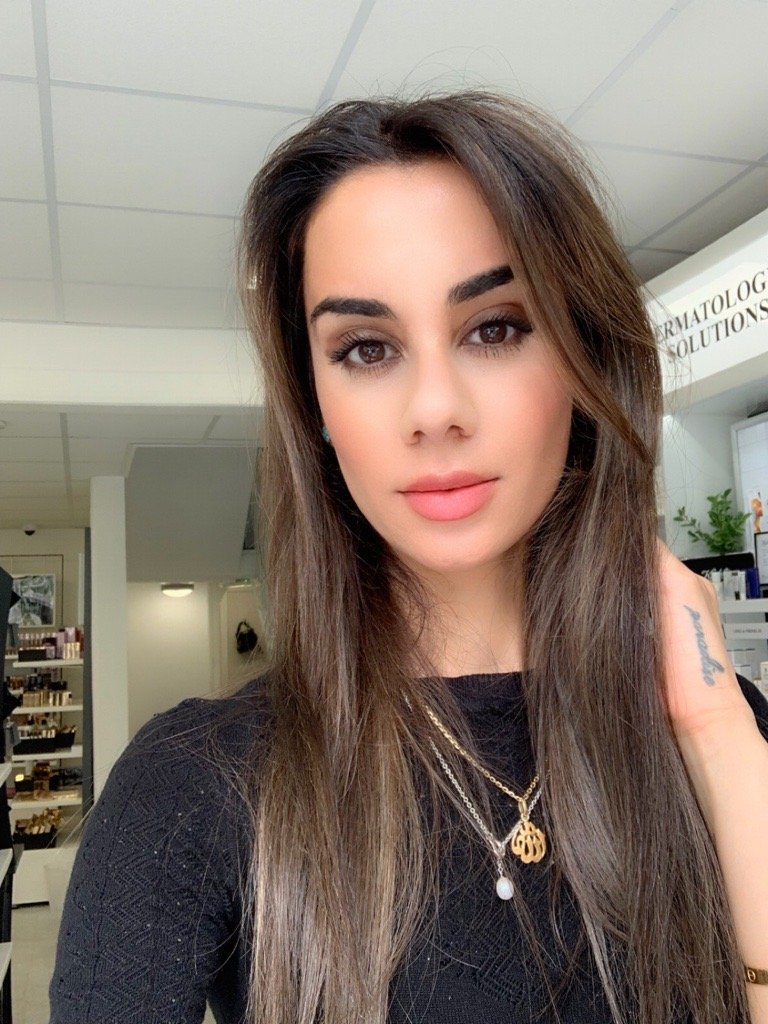 What is the La Roche-Posay Cicaplast Baume B5 used for?
Aruj: "The Cicaplast Baume is a multi-repairing balm to help nourish and soothe dry, sensitive skin areas. This balm can be applied to help calm and protect cracked, chapped and rough skin."
What are the benefits of vitamin b5 for the skin?
Aruj: "Panthenol, aka vitamin B5, in the formula has soothing properties and can also help to reduce the appearance of redness. It can also help repair and protect the skin during recovery to help strengthen your skin barrier."
What are the benefits of zinc for the skin?
Aruj: "The zinc in the baume acts as an anti-bacterial agent, alongside the active ingredients copper and manganese, also present in this formulation, to help provide a purifying action."
Can the Cicaplast Baume be used on the face?
Aruj: "Yes, it is suitable to use on the face."
Can you use the Cicaplast Baume B5 as moisturiser?>
Aruj: "This can be used as a moisturiser depending on your skin type. If you have dry to very dry skin or even sensitive skin, apply this balm morning and evening to help hydrate and calm your skin. Re-apply throughout the day if needed or use before/after your usual moisturiser. Use this multi-tasking balm to help support your specific skincare needs."
How to use the Cicaplast Baume B5
Aruj: "The Cicaplast Baume has a creamy rich texture that can be massaged gently onto clean dry skin. This versatile product can be used on the face, body, hands and lips."
Is the La Roche-Posay Cicaplast Baume B5 good for acne?
Aruj: "Not as a treatment for acne, however this balm can help to nourish your skin after a breakout, especially for dry, blemish-prone skin. This balm can be used to help hydrate and help to soothe the affected area."
Does the Cicaplast Baume B5 clog pores?
Aruj: "No as it is non-comedogenic meaning it won't contribute to blocking your pores that can lead to breakouts."
Discover the La Roche-Posay Cicaplast range
Designed to repair the skin's barrier from head to toe, discover the full Cicaplast range. Suitable for the whole family, the reparative skincare formula throughout the range helps to restore moisture, soothe wounds and restore skin back to its optimal health.
Working with brands at LOOKFANTASTIC for over two years I have developed my knowledge of all things beauty from key skincare concerns to niche makeup tricks and haircare hacks. I have a major passion for finding effective solutions that are easily accessible to everyone so that we can all achieve our best, glowing complexion.