Whether you've been sitting around the pool in Ibiza, enjoying the British sunshine, or at the beach in Bali, a day in the sun means only one thing: aftersun. After your skin has been exposed to heat and UVA and UVB rays, it can become red, itchy and irritated, especially if you've overdone it in the sun. A nourishing lotion is needed to help pack the moisture back in and help repair the damaged skin.
Not only does aftersun help to prolong a natural tan, but it can also hydrate, soothe and calm down inflamed skin. To help you find the right aftersun for your skin, we have rounded up the best aftersun for summer to help repair your skin after time spent in the sunshine.
Which Are The Best Aftersun For Summer?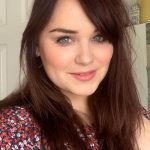 I've been writing about hair and beauty for over 10 years. I am a collector of vintage perfume and my go-to look always includes a bold pink lip! For more, visit https://www.goodgollymisshollie.co.uk