With all of the different beauty buzzwords, new ingredients and social media trends that have flooded the industry over the last couple of years, it's easy to feel overwhelmed picking the right products for you. This month as part of our beauty decoded campaign, we're breaking down beauty into one easy to understand guide that will help you create the ultimate routine for you across haircare, skincare and makeup. Whether you have sensitive skin, lacklustre locks or are in need of some mattifying makeup to help with oil control, we've got you covered.
Shop the guide on LOOKFANTASTIC.
Whether it's your skin or your hair crying out for hydration, we have the solution. Replenish moisture levels with the ultimate edit of Hydrating Heroes, enriched with moisture rich and powerful ingredients for the ultimate beauty benefits.
Arguably the most hydrating ingredient for both skin and hair, Hyaluronic Acid is able to carry up to 1000x it's weight in water. Naturally produced by our bodies but broken down on a daily basis by environmental aggressors, this wonder ingredient is the ultimate thirst quencher for skin, plumping and smoothing out fine lines and wrinkles. The L'Oréal Paris Revitalift Filler with 1.5% Hyaluronic Acid Anti-Wrinkle Dropper Serum is formulated with 1.5% Hyaluronic Acid, the highest concentration in the beauty industry for this sought after ingredient, working to offer the most powerful and visible anti-ageing benefits.
If it's your hair crying out for moisture, the Garnier Ultimate Blends Plumping Hair Food Watermelon 3-in-1 Mask Treatment will revive dehydrated strands using a blend of Glycerin and Watermelon Extract. Made up of 96% water, it it's no surprise that watermelons are an effective hydrator. The summery fruit not only adds hydration to the skin and hair, but helps to retain it, also containing natural oils that help to nourish cuticles. The Glycerin in the mask draws moisture from the atmosphere into the top layer of the skin, helping to keep the scalp feeling soothed and hydrated.
If your skin and hair are looking dull, tired or stressed, this will alter the ingredients you should be looking for in your skincare, makeup and haircare products. Revive dull skin and bring back shine to your hair with the ultimate brightening boosters.
One of the most powerful and effective brightening ingredients, Vitamin C slows down melanin production and supports healthy cell turnover which helps to create a natural luminosity as well as reducing any existing dark spots and evening out the skin tone. The Garnier Fresh-Mix Face Sheet Mask Shot with Vitamin C is a rich and nourishing dose of this wonder vitamin, packed full of anti-oxidants that sinks into the skin to leave it looking energised and glowing.
Whether grease has created one to many bad hair days for you or you're trying to keep away unwanted shine on your face, a mattifying and oil absorbing formula can help. One of the most talked about products in the industry right now, Salicylic Acid is the key to a clear complexion. A BHA, meaning it's soluble in oil, Salicylic acid penetrates deep into the pores to clear all dirt, dead skin and oil. The multi-benefit acid also acts as a chemical exfoliant that helps keep the skin looking brighter and clearer.
The Garnier Pure Active Anti Blackhead Deep Pore Face Wash Oily Skin is expertly formulated for oily and acne-prone skin to fight breakouts and unwanted shine. The wash contains exfoliating particles that help to eliminate dead skin cells and dirt build up, unblocking the pores and allowing the Salicylic Acid to penetrate further into the skin to purify and clear the complexion.
If you've let your beauty routine slip during lockdown and are now in need of a serious detox, these Deep Detoxifiers will help get your glow back. Wave hello to unclogged pored and purified hair with these products enriched with charcoal, pure clays, and exfoliating acids that will help clear and cleanse.
A magnet for all kinds of impurities on the skin, Charcoal helps to lift all dirt out of the pores and helps to control sebum production to keep the complexion clear and oil-free. Especially effective for blemish prone skin, the Garnier Pure Active Intensive 3 in 1 Anti-Blackhead Charcoal Wash, Scrub and Mask combines detoxifying Charcoal with Blueberry Extract and Salicylic Acid to create the ultimate blackhead busting formula. The product can be used either as a daily face wash or as a mask treatment depending on your skin needs.
Rich in minerals, Clay is also a hero ingredient for drawing out impurities. More gentle on the skin, Clay hydrates the skin whilst it clears the pores and reduces oil build up to leave your skin feeling balanced, clean and replenished. Combining both the powers of Charcoal and Clay, the L'Oreal Paris Pure Clay Detox Face Mask is a rich and creamy clarifying formula that will generate results. Use the mask 2-3 times a week for just 5-10 minutes for a regular detoxifying treatment.
Say goodbye to wrinkles, uneven skin texture and frizzy hair with these ultimate smoothing beauty products. Working to hydrate, exfoliate, repair and renew, the Super Smoothers will help to transform your skin and hair to their softest ever state.
A form of Vitamin A, Retinol stimulates cell turnover which in turn promotes healthy collagen production and reveals healthy, younger skin that looks plumper and smoother. Highly effective in reducing wrinkles, dark spots and scars, this regenerating ingredient is the ultimate smoothing saviour. Made with the brand's highest concentration of Retinol, the L'Oréal Paris Revitalift Laser Pure Retinol Deep Anti-Wrinkle Night Serum is a potent and highly effective formula that will help turn back the clock on your complexion as you sleep.
If your constantly fighting frizz, the Garnier Ultimate Blends Hair Food Coconut Oil 3-in-1 Frizzy Hair Mask Treatment will help smooth your stressed strands. Made using Coconut Oil, the mask helps to smooth and soften the hair to leave it hydrated and more manageable. The naturally hydrating ingredient offers reparative benefits that help to seal damaged cuticles and repair broken bonds to smooth the hair and reduce frizz. Also highly-nourishing for the scalp, Coconut oil can help keep grease at bay and reduce dry skin on the head, helping the hair to grow healthier and stronger.
Nothing is worse than irritated skin. Whether it's on your face, body or scalp itching and redness are not only uncomfortable but can leave your skin looking stressed. Give your skin some serious TLC with our edit of soothing essentials that will calm, cool and restore.
Enriched with Organic Hemp Seed Oil, the Garnier Organic Hemp Multi-Restore Facial Sleeping Oil is designed to soothe, smooth and moisturise the skin whilst you sleep. The Hemp Seed Oil helps to deliver moisture to dry skin without clogging the pores. Rich in omegas and natural fatty acids, the oil balances the skin, leaving it feeling calmer and looking plumper and smoother.
If it's your scalp that's stressed, the Garnier Ultimate Blends Delicate Oat Softening Shampoo Bar for Sensitive Scalp and Fragile Hair helps to hydrate and nourish the scalp to relieve itching and discomfort and add shine to your strands. Blended with Oat Milk and Rice Cream, the Shampoo not only cleanses any dirt and dead skin that could be contributing to irritation, but also helps to fight dryness and maintain moisture levels, soothing the scalp. The formula is 100% vegan and suitable for sensitive skin types.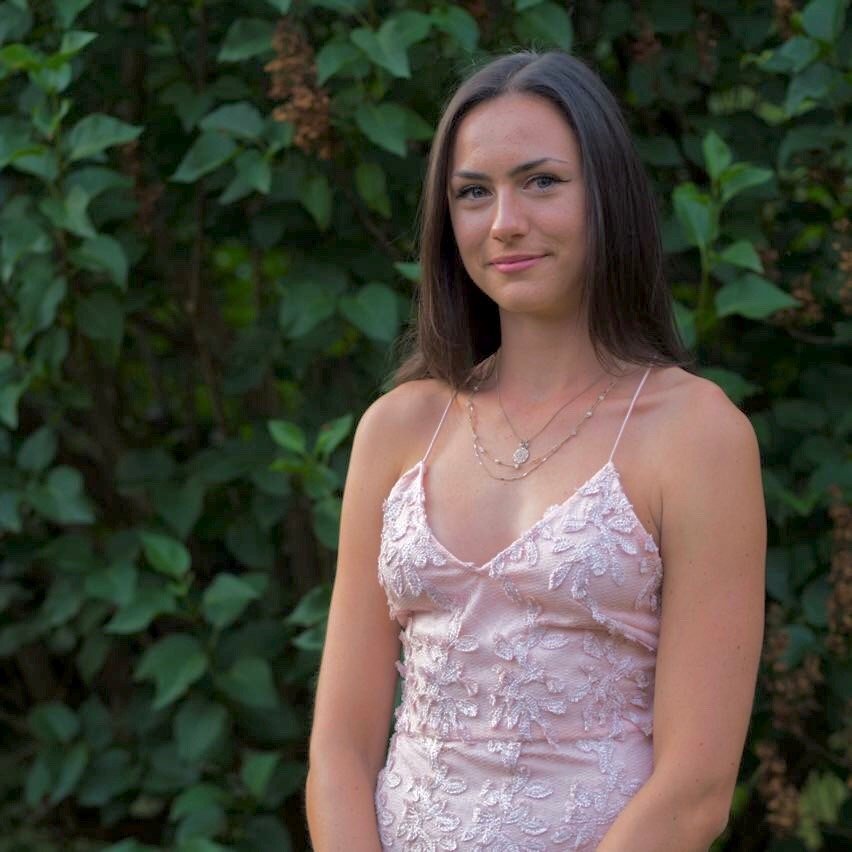 Working with brands at LOOKFANTASTIC for over two years I have developed my knowledge of all things beauty from key skincare concerns to niche makeup tricks and haircare hacks. I have a major passion for finding effective solutions that are easily accessible to everyone so that we can all achieve our best, glowing complexion.