Achieving the perfect shave is all about knowing how to effectively use that primitive little tool, the shaving brush. You may be wondering, what exactly does a shaving brush do? Well, the right shaving brush will help you to produce the perfect lather in order to start shaving whilst lifting your hairs ready to shave. The humble shaving brush also helps to exfoliate your skin which is an added bonus when it comes to removing any dead skin cells from your face.
How to use a shaving brush
Wet the brush by running the bristles under warm water.

This will moisten the bristles on your shaving brush to help it work better with shaving cream or soap.

Apply shaving cream or soap.

A small amount of shaving cream will do, simply apply it to the middle of the bristles to create a lather. If you're using soap, run the bristles over the soap in circular motions to create a thick lather.
Can I use shaving gel with a shaving brush?
Shaving brushes work most effectively when used with shaving cream or soap. Shaving gels are designed to be applied with your hands and are much thicker in their consistency which means they will not spread around with a brush quite so easily.
Shaving gels are typically synthetic in their formulation and therefore will not work as harmoniously with your shaving brush. Our advice is if you're using a shaving brush make sure to use a shaving cream or soap.
Work the cream into a lather with the shaving brush.

Using small circular motions and work the shaving brush into your beard and moustache area. Add more water if needed.

Shave your face.

It's time to use your favourite razor as you have now successfully prepped your face for the perfect shave.

Wash your shaving brush.

Keep your shaving brush in tip-top condition by making sure you rinse it out properly. Use warm water and separate the bristles with your hands to ensure all the soap has been removed.
Top Tip: Don't leave your shaving brush upright as it will cause the base of the bristles to rot. Instead, leave it on a shaving brush drip stand and allow the bristles to air dry.
The best shaving brushes
There are many different shaving brushes available to buy, some are made from synthetic hair, others are made of natural hair including boar hair or badger hair. The best shaving brushes retain water and offer a brilliant lather. It is likely that a new brush will shed a little in the beginning but this will soon reside so don't worry about a few rogue hairs.
Our top 3 shaving brushes...
The men-ü Shave Brush is constructed from boar bristles which will expertly lift your beard hairs for a closer cut. The natural bristles gently exfoliate and remove dead skin cells to allow for a closer shave. This charming set also includes a shaving brush stand and a 15ml tube of shaving cream top create the perfect lather.
We've chosen the Hawkins & Brimble shaving brush as one of our top picks thanks to its super-soft boar bristles which help you to achieve a high performance, close wet shave on demand.
The Baxter of California Shaving Brush is made from 100% natural badger hair, which will help to lift your facial hair for a smoother and closer shave. The stylish sturdy chrome and acrylic black handle will also look fantastic in any bathroom.
We hope we've answered some of your questions around shaving brushes, including how to use them and the best ones to buy for a closer more precise wet shaving experience. Happy shaving!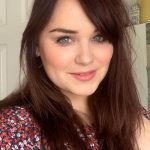 I've been writing about hair and beauty for over 10 years. I am a collector of vintage perfume and my go-to look always includes a bold pink lip! For more, visit https://www.goodgollymisshollie.co.uk