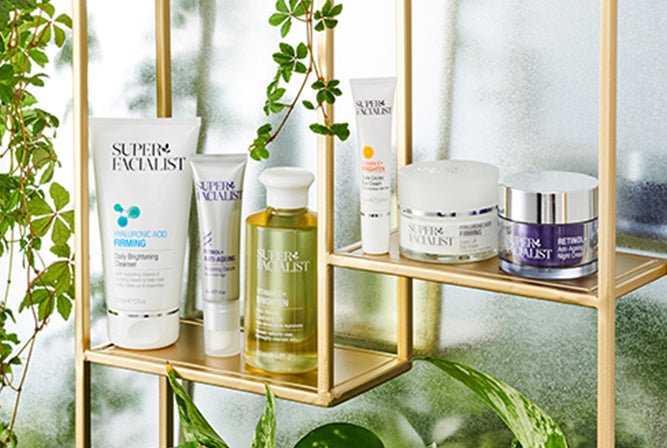 About the Brand
GROUNDBREAKING PRODUCTS. REAL RESULTS.
Launched in 2012, Super Facialist has been developed by a team of skincare experts who understand that no two complexions are the same and that various factors can affect how skin behaves throughout the month, seasons and over time.
BE YOUR OWN SUPER FACIALIST
Passionate about skincare, we wanted to carry a simple message that you can easily 'be your own Super Facialist'; taking time to love and understand your skin. Our formulations have been expertly developed to help the skin achieve its perfect balance, plus optimum radiance and health. Years of research went into developing the most beautiful skincare formulations, paying exceptional care to work with safe and effective actives, while using the most delicate aromas. Each product blends natural extracts with scientifically backed ingredients to address special skin concerns and has been formulated to work in harmony with other products from the range, so you can easily mix-and-match across collections to create a personalised skincare regime.