Spring has finally arrived and we're ready for the rumoured heatwave that's the hot topic on everyone's lips. Prepping ourselves for some much-welcomed warmth, we've been focusing a lot on the importance of SPF. Though you (hopefully) are already taking expert advice and using an SPF 365 days of the year, whether that be in your favourite moisturiser or in your makeup, in the hotter months we all need to up our game. This means a higher factor SPF for added protection and reapplying during prolonged sun exposure to make sure you are fully protected from the stronger UVA and UVB rays that contribute to skin damage and ageing.
For many, this means adding in an extra product to their beauty routine or switching existing products out to make sure you're getting that added protection, which can be daunting when you're skin is settled with it's usual product line up and you don't know how it will react to this new addition. Fortunately, we have called in the experts to help you find the best SPF for your skin type as well as the full guide on everything you need to know about sun protection, from what SPF actually is to how to apply it.
What is SPF?
"The SPF (Sun Protection Factor) is a measure of UVB protection. Protection against UVA is shown by either a star rating or by the PPD score (Pigment Protection Factor). A circled UVA logo on the sunscreen bottle means that the sunscreen meets EU requirements for UVA protection. When choosing a sunscreen, it is important to look for a high SPF value, such as 30 or 50+, and the circled UVA logo. This means that the product will give the best possible protection against sunburn and skin cancers, and will also protect against UVA radiation which causes skin aging" explains Dr Hiva Fassihi, One Welbeck Skin Health & Allergy London.
How does SPF work?
"Sunscreens are designed to protect the skin from the damaging effects of ultraviolet radiation (UVR). UVR is divided into UVA and UVB. UVB radiation only penetrates as far as the epidermis (the top layer of the skin) and can cause sunburn. It causes direct damage to the DNA in the skin cells and with repeated exposure can result in skin cancers. UVA penetrates deeper in to the skin and mostly causes skin aging (loss of elasticity, lines and pigmentation). UVA radiation is not blocked by clouds and can penetrate through window glass and clothing. Sunscreens protect from these harmful effects. In the short term, they protect from painful sunburn. In the long term, they help prevent skin cancer and slow down premature skin-aging" says Dr Hiva.
Do all skin types need SPF?
"I encourage all my patients to wear sunscreen every day, regardless of how bright and sunny it appears outside" stresses Dr Hiva. "It is important to remember that UVA, the main cause of skin aging, is present all year round, even on dull days. Fair skin types are at higher risk of sunburn and UVR damage, increasing their risk of developing skin cancers. However, it is important to note that darker skin types also need to protect as they are at risk of skin aging, although to a lesser extent, and pigmentary disorders".
When should SPF be applied?
"Sunscreen should be applied generously after cleansing in the mornings" recommends Dr Hiva. "Care should be taken to cover all exposed parts of the face and neck, including the delicate skin under the eyes. After waiting 15 minutes for the preparation to fully absorb into the skin, makeup can be applied on top".
Should you re-apply SPF throughout the day?
"The number of times your sunscreen should be reapplied over the course of the day is dependent on your activity level and the amount of sun exposure" explains Dr Hiva. "For example, on a dark wintery day in the office, application of sunscreen in the morning as part of your skin care routine is likely to suffice. On a bright sunny day, with outdoor activity planned at lunchtime, I would recommend reapplication of your sunscreen 20-30 minutes before going out. If you plan to spend the whole day out during the spring and summer months, reapplication is recommended every 2-3 hours" she advises.
"The reapplication is not because the sunscreen filters stop working after 2 hours. In fact, sunscreens are becoming more and more sophisticated. The filters are now photo-stable (ie. do not breakdown in sunlight) for up to 8 hours and the formulations allow more resistant and even skin coverage; however we may miss parts of the skin when applying sunscreen, and physical activity or swimming will result in rubbing off of the sunscreen from the skin. For these reason, I always suggest reapplying your sunscreen every couple of hours when out and about" adds Dr Hiva.
What's the difference between chemical and mineral SPFs?
"Mineral (or physical) sunscreen ingredients, such as zinc oxide and titanium dioxide, reflect and scatter UVR. They are safe and chemically inert, and often found in children's sunscreen formulations. There is also a higher concentration of mineral blocker in sunscreens designed for individuals with very sensitive skin" explains Dr Hiva. She adds however that  "these ingredients is that they leave a white residue on the skin and often feel greasy. More recently you can nanosize these mineral blockers which makes them less white on the skin and more cosmetically acceptable".
"The chemical sunscreens ingredients are very effective in absorbing UVR and are cosmetically much more acceptable. These filters either target UVB or UVA. I believe sunscreens containing both physical and chemical blockers offer the best UVR protection, in formulations which are cosmetically acceptable".
The best SPFs for every skin type
"With a broad range of textures and formulations now available, it has never been easier to incorporate a sunscreen into your daily skincare" says Dr Hiva. "The inclusion of additional steps between the cleansing and application sunscreen – ie. the filling in the sandwich, will depend on an individual's specific skin concerns. There are an array of options depending on the concerns being addressed such as antioxidants, niacinamide, AHA/BHA acids, and azeliac acid".
The best SPFs for normal skin
Dr Hiva's top pick:
La Roche-Posay Anthelios Ultra-Light Invisible Fluid SPF30
"Anthelios Invisible Fluid SPF50+ is a high factor broad-spectrum facial sun protection for normal to combination skin in an invisible, non-greasy formula. It is also an ideal make-up primer".
NUXE Sun Face and Body Delicious Lotion SPF 30
Ideal for use on both the face and body, NUXE's Sun Face and Body Delicious Lotion SPF offers high level sun protection, in a nourishing and hydrating formula. Enriched with notes of sweet orange and vanilla, this deliciously scented lotion is the perfect all-in-one protection for unproblematic skin!
grüum SPF50 Face Sunscreen
Offering high UVA and UVB protection, this fast-absorbing formula doesn't leave any greasy residue and can be used all year round to keep the skin supported. Free from any fragrances, the SPF is suitable for all skin types as well as being vegan and cruelty-free.
The best SPFs for sensitive skin
"It is really important for those with sensitive skin to protect from the damaging effects of UVR as chronic sun exposure can make the skin even more red and sensitive over the years" says Dr Hiva. "I would suggest choosing an sunscreen with no fragrance and minimal ingredients. Those with a higher contents of mineral (physical) sunscreen filters (often found in children's sunscreens) are tolerated better by people with sensitive skin".
La Roche-Posay Anthelios Ultra-Light Invisible Fluid SPF30
Specially created for those with sensitive skin, La Roche Posay's Anthelios Ultra-light Invisible Fluid SPF is 100% allergy tested and non eye-stinging. Although gentle on the skin, this SPF offers premium UV protection, featuring an ultra water, sweat and sand resistant formula to keep you shielded and hydrated all day long.
La Roche-Posay Rosaliac UV Rich
A skin saviour for anyone with sensitive skin, the La Roche Posay Rosaliac UV Rich is an anti-redness moisturiser with UV protection that works to hydrate and soothe the skin to keep it looking even and feeling comfortable. The formula is 100% hypoallergenic and non-comedogenic, using minimal ingredients and fragrance that won't cause even the most sensitive skin to flare up.
ULTRASUN Family SPF 30 - Super Sensitive
Free from oils, emulsifiers and perfumes, the Ultrasun family SPF 30 Super Sensitive is designed to be suitable for children's delicate skin as well as adults with sensitive skin issues. The long lasting formula only needs to be applied once and will last all day, meaning you can leave your skin feeling settled and protected for hours. The airless pump dispenser effectively prevents product deterioration and contamination meaning your sun screen will last longer and is sure to leave the skin with the same comfortable finish as on the first application.
The best SPFs for dry skin
Dr Hiva's top pick:
La Roche-Posay Anthelios Ultra Comfort Hydrating Sun Cream SPF50+
"The Anthelios Hydrating Cream SPF50+ offers very high broad-spectrum facial sun protection for dry sensitive skin in a moisturising, ultra-comfortable cream formula designed to minimise eye stinging. It contains the antioxidant Baicalin, which is additionally effective in reducing the generation of free radicals in the skin".
Dermalogica Dynamic Skin Recovery SPF50
Formulated for ageing skin, this high factor 50 SPF is a medium weight moisturiser that intensely hydrates to prevent the formation of wrinkles and fine lines. The formula contains a blend of antioxidants that work to protect the skin from free radicals that can dry it out, leaving it feeling soft, smooth and supple.
Elizabeth Arden Eight Hour Cream Sun Defense For Face Spf 50
Blended with their revolutionary eight hour formula, this Sun Defense Cream by Elizabeth Arden shields the skin from sun damage whilst providing hydration deep into the skins layers. The Cream is lightweight and oil free, meaning moisture without the worry of clogged pores or any greasy residue.
The best SPFs for oily skin and blemish prone skin
Dr Hiva's top pick:
La Roche-Posay Anthelios Anti-Shine SPF50+ Sun Cream
"For oily and blemish prone skin, Anthelios Anti-Shine dry touch gel cream SPF50+ can be considered as this non-greasy formula is non-comedogenic and mattifying. Anthelios Invisible Fluid SPF50+ which feels invisible when applied can also be used. The Invisible Face Mist SPF50+ is also very light with anti-shine technology. It is used as a top-up formulation which is easy to reapply throughout the day, even over makeup".
REN Clean Skincare Clean Screen Mineral SPF30
Specially created to combat sun-induced shine, REN Clean Skincare's Clean Screen Mineral SPF offers broad spectrum UVA / UVB and blue light defence. Ultra quick absorption and a non-sticky, matte finish means this formula acts as a perfect protective base underneath your makeup, whilst helping to keep excess oils at bay - leaving your skin feeling fresh and smooth all day long!
La Roche-Posay Anthelios Anti-Shine SPF50+ Sun Cream
Also lightweight and quick absorbing, this gel Sun Cream by La Roche Posay protects against sun damage and is compatible with all skin types, including those prone to excess oil. The gel leaves an ultra dry finish, helping you maintain a matte complexion throughout the day.
The best SPFs for maturing skin
Dr Hiva's top pick: 
La Roche-Posay Anthelios Age Correct SPF50+ Sun Cream
"Sunscreens are very important for skin health and are the 'best anti-ageing product out there. Anthelios Age Correct SPF50 protects the skin and also targets the signs of aging including dark spots. The formula contains Hyaluronic Acid, PHE-Resorcinol & LHA, and Niacinamide to hydrate, re-plump and soothe the skin, whilst also targeting pigmentation".
Ultrasun Face Anti-Ageing Lotion SPF 50+
Water-free and ultra-moisturising, this high-protection SPF is blended with DNA protecting actives that help to prevent premature photo ageing as well as antioxidants to guard against external aggressors. The formula is long-lasting and can be worn alone or under makeup.
VICHY Idéal Soleil Anti-Ageing Sun Lotion
Bursting with antioxidant-rich black tea, vitamin c and mineralising thermal water, this lightweight, moisturising SPF helps to both protect the skin from UVA and UVB rays as well as helping to reverse any existing signs of ageing on the skin. Expect a more radiant and younger-looking complexion.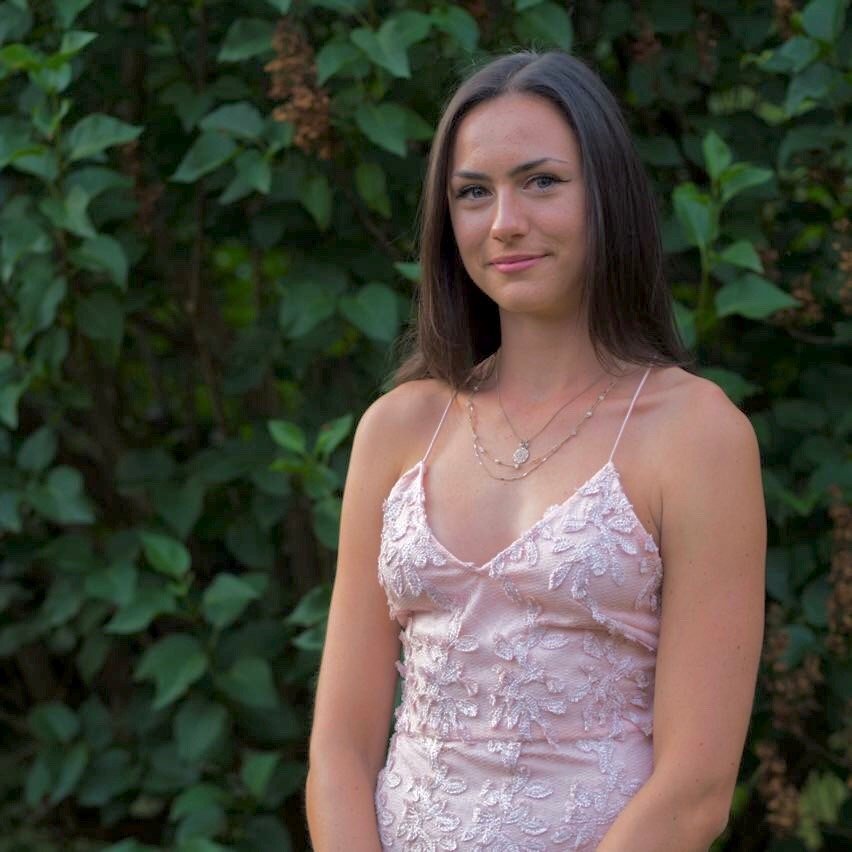 Working with brands at LOOKFANTASTIC for over two years I have developed my knowledge of all things beauty from key skincare concerns to niche makeup tricks and haircare hacks. I have a major passion for finding effective solutions that are easily accessible to everyone so that we can all achieve our best, glowing complexion.