For nourished, shiny hair that smells dreamy and reminiscent of an island paradise, look no further than coconut oil as the natural ingredient to help invigorate your hair. Coconut oil has long since been used in bodycare and skincare, but do you know about the amazing benefits of using coconut oil on your hair and scalp? 
We're all aiming for beautifully shiny and healthy-looking hair, but over time exposure to the elements and regular styling, washing and drying your hair can cause damage. By using coconut oil on your hair regularly, you can help lock in moisture whilst strengthening and protecting your beloved tresses. 
What is Coconut Oil? 
A seriously hard-working multitasker, coconut oil is derived from the mature fruits of coconut trees. Enriched with Vitamin E and fatty acids, coconut oil has a firm texture at room temperature though it easily melts within the warmth of the palm of your hand, making it super easy to work with. 
6 reasons why coconut oil is amazing for your hair 
Coconut oil moisturises and hydrates dry hair 
Coconut oil promotes a healthy scalp 
Coconut oil adds lustre and shine to the hair 
Coconut oil helps tame frizz 
Coconut oil helps with hair breakage and damage 
Coconut oil has antibacterial properties  
How to use coconut oil for your hair 
Coconut oil can be used for a multitude of hair concerns including dry hair, frizzy hair, damaged hair and thinning hair. And whilst there are many products on the market that are enriched with coconut oil, you can also use raw coconut oil on your hair as an excellent leave-in conditioner. If you have dry or curly hair you are best using coconut oil on dry hair, applying to the mid-lengths and leaving for an hour or so before rinsing.  
How to use coconut oil as a leave-in conditioner 
To use coconut oil as a leave-in conditioner, firstly dampen your hair and towel dry so that it is not soaking wet. Take a pea-size amount of coconut oil and rub it together in the palm of your hands. Rub the coconut oil into the ends of your hair, working your way upwards. Depending on your hair's needs, you may want to just apply the coconut oil to the ends of your hair. To finish, simply let your hair air dry. 
Alternatively, you can apply coconut oil to damp hair liberally and leave it in overnight as a deep conditioner before rinsing in the morning. If you start to use coconut oil regularly, maybe 2-3 times a week you'll really start to notice a difference in the overall shine and manageability of your hair. And if you swim a lot, using coconut oil before swimming in a pool or at the beach is an environmentally friendly way of protecting your hair from the perils of saltwater and chlorine.  
Coconut oil helps to tame frizzy hair 
If your hair is prone to frizz, coconut oil can be called upon to help tame frizz and flyaway hairs. Frizzy hair occurs when there is an uneven absorption of water in the hair's outer layer. Coconut oil combats this by creating a moisture barrier which protects the hair fibres from swelling unevenly. So if you have found frizzy hair to be causing you trouble, give coconut oil a try. 
Coconut oil helps prevent protein loss 
The loss of protein in your hair caused by over styling can cause your hair to become damaged and prone to split ends. If you find that your hair is not looking its usual glossy best due to damage, coconut oil can really help to restore the proteins in your hair, helping it to look swish and shiny once again. 
Coconut oil helps stimulate hair growth 
By using coconut oil regularly, you are encouraging your hair to grow longer, thicker and faster all thanks to those essential vitamins and fatty acids. By nourishing your scalp and removing excess sebum and dirt from the hair follicles, coconut oil creates a beautiful environment for healthy hair growth. 
Our favourite coconut oil products 
Give your hair the nourishment it deserves with the Shea Moisture 100% virgin coconut oil leave-in conditioner. This gorgeous leave-in conditioner aims to rehydrate your hair, soften your hair and improve its general manageability. Infused with 100% Extra Virgin coconut, coconut milk, shea oils, Acacia Senegal and lightweight milk, this hydrating leave-in conditioner helps to detangle and rehydrate your hair. The formula is sulphate-free and colour-safe so you'll be sure to give your hair the treatment it deserves.
This product contains Aloe Vera juices, castor and coconut oils to maximise moisture and give your hair an effortless glossy shine. 
What kind of coconut oil is best to use? 
If you're not using coconut oil-based products then we recommend opting for extra virgin coconut oil or the purest coconut oil you can buy. By doing this you know you're getting 100% coconut oil that hasn't been chemically processed.  
Coconut oil is a natural miracle ingredient when it comes to your hair. Start with a small amount and practice applying it in different ways to see what your hair and scalp respond best to.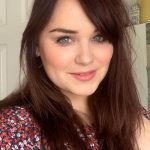 I've been writing about hair and beauty for over 10 years. I am a collector of vintage perfume and my go-to look always includes a bold pink lip! For more, visit https://www.goodgollymisshollie.co.uk