If you're looking to find your ultimate faux glow, the first point of call is to determine the right formula for your skin type. Not all tans were created equal, and your perfect bronze all comes down to the ingredients inside, as well as the formula and finish. From water-based to fragrance-free, there's a glow-giver to suit every complexion need, and we've outlined everything you should be looking for to get the best results on your unique skin.
Dry skin
If you experience dryness on your face or body, the key is to choose a tan with ultra hydrating ingredients. Formulas enriched with ingredients such as hyaluronic acid, coconut oil or shea butter will work to lock in moisture for longer, and help to avoid patchiness.
Aside from the tanning formula itself, skin preparation and tanning aftercare are crucial for dry skin types to achieve the most even, long-lasting results. Always ensure to gently exfoliate the skin at least 24 hours before you plan to tan to remove any flaky patches and dead skin cells. After you have bronzed, ensure you are moisturising your skin every morning and night, paying particular attention to areas such as the elbows, wrists and ankles.
The best tans for dry skin types
Fortified with hyaluronic acid to draw moisture into the skin, these glow-giving drops function as a skincare-tanning hybrid. Blending avocado, coconut and chia seed oils to nourish the complexion, this dewy formula bestows a radiant, streak-free finish.
Water-based tans are a great option for those in need of some extra hydration. This clear-to-bronze formula incorporates a unique blend of Vitamins B, C & E, plus raspberry oil and aloe vera to moisturise and nourish the skin. Not only this, but the Moisture Balance Complex and Hydra-Tan Formula banish patchiness and streaks.
This lightweight gradual tan offers a hydrating alternative to instant tan formulas. Infused with guarana and caffeine to awaken the skin, this lipid-rich creamy blend locks in hydration to leave skin soft, smooth and energised - 99% agreed the product left their skin feeling moisturised after the first use*.
*Tested on 120 panelists (equal split of skin tones on the Fitzpatrick scale) in a 2-week user trial

.
Pre-tan prep
Sensitive skin
Sensitive skin types can still use self-tan! The important thing when choosing a faux glow is to opt for gentle formula, incorporating nourishing natural ingredients such as aloe vera and coconut water. These will help to keep the complexion soft, nourished and free from irritation.
Once you have chosen a tan, ensure to always do a patch test at least 24-48 hours before applying over your whole body, and if any irritation occurs stop using the product immediately.
The best tans for sensitive skin
A hybrid tan that works for both the face and the body, this hydrating water is enriched with natural ingredients including pink grapefruit, goji berry and juniper to nourish the skin. Vegan and cruelty-free, this self-tan resists streaks, blemishes and clogged pores, and is safe to use even on sensitive skin types, offering a radiant glow for all.
Free from fragrance and enriched with vitamin E, this Wonder Water Tan is ideal for those with sensitive complexions. Offering a blurring effect and a streak-free finish, this facial tan is ideal for no-makeup days, giving skin a touch of natural radiance.
Fragrance-free and formulated without dyes or sulphates, this gradual glow-giver can be built up over time to deliver custom intensity. Packed with natural ingredients including vitamin C and E to defend against environmental aggressors, this gentle milk is ideal for those looking to nourish their sensitive complexions.
Oily skin
For those who require a bit of oil control, steer clear of oil-based tans and opt for lighter formulas instead such as a mousse or a water. If you are also prone to breakouts from excess oil, look for key ingredients such as aloe vera and vitamin E which are lightweight, nourishing and have cleansing properties.
The best tans for oily skin
Though it may feel counter-productive, keeping oily skin moisturised is essential. These hyaluronic acid-infused drops are a great option for those looking to keep their skin healthy and glowing. A gradual formula, the drops are infused with skin-loving ingredients such as cocoa seed extract to protect from environmental aggressors and keep the complexion plump.
This weightless foam formula is ideal for oily skin types, drying down quickly with a non-sticky finish. Topped with a delicious tropical mango and guava scent, this express formula develops in just two hours, leaving the skin glowing and bronzed.
Award-winning for a reason, this lighter-than-air foam glides onto skin, drying down quickly for a comfortable finish. Infused with nourishing aloe vera, an excellent ingredient for oily skin types, the complexion is left hydrated, golden and radiant.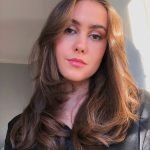 As someone with an affinity for all things beauty, discovering fantastic new products is my not-so-secret obsession. Over the years I've tried and tested a mountains worth of creams, serums and cleansers, finding some of my favourite 'holy-grail' products along the way. However, I'm always on the lookout for more ways to nourish my hair, perfect my dewy base, or enhance my skincare routine. Working as a beauty blogger for over 3 years, I've been lucky enough to collaborate personally with lots of amazing beauty brands including Christian Dior, The Body Shop and Dermalogica. I've used the Dermalogica special cleansing gel religiously since I first got it and their products are some of my ultimate skincare faves. When it comes to cosmetics, NARS Sheer Glow foundation is definitely my go-to - I live for a light, glowy base!