Massages are a perfect treat to add into your self-care ritual. Not only do they help to recover sore muscles, but they are also a great way to reduce stress and anxiety. So, whether you have someone to help or are doing it yourself we have the top 5 steps to create the perfect at-home massage, with some expert tips from Aromatherapy Associates. 
Step 1:Set the scene 
A great massage starts with a relaxing environment. We recommend setting the scene by lighting a candle and spraying a luxurious scent into your room. Sweet, spicy and seductive,the La Perla Vanilla Soul Candle releases a soothing scent and is ideal to use in your moment of calmness. Presented in a stylish metallic jar, the candle unleashes a relaxing fragrance of creamy Vanilla balanced by fruity sweetness and deep, woody ambers. Another great alternative is the Molton Brown Home & Linen Mist in Orange & Bergamot.The zesty fragrance creates a refreshing ambience, helping you to relax before your massage. 
Step 2:Prep your skin 
To get the most out of your massage, you need to start with a fresh clean base. Not only will this make you feel ready and refreshed, it will also eliminate any build-up of dirt and oil, so your body can soak up more of your luxurious massage oils. To do this we recommend using the Aesop Geranium Leaf Body Cleanser Gel. Enriched with Mandarin Oil and Bergamot, the product effectively washes the skins surface, leaving behind a fresh citrus-floral fragrance. We also love the Rituals The Ritual of Sakura Foaming Shower Gel for a deep cleanse. The gel-to-foam body was purifies and cleanses your skin leaving you with a soft, supple base. 
Step 3:Choose your perfect formula
Perhaps the most important step, choosing your ideal massage formula, whether this be an oil, gel or cream. To really help aching limbs we recommend theAromatherapy Associates De-Stress Muscle Gel. The award-winning formula helps to ease sore and aching muscles after a long day or an intense workout. Infused with essential oils, the product works to instantly cool down aches and pains whilst softening the skin. If you want to take your massage to the next level opt for the NEOM Organics Real Luxury Intensive Skin Treatment Candle. Made with 24 essential oils, the candle leaves you with the perfect oil to use to help nourish dry and stressed skin. Simply blow out the candle and the wax will reach the perfect temperature for application to your skin. 
Step 4: Find your pressure points 
Now for the massage! Start by using your index and middle fingers to find your pressure points at the back of your neck.Using small controlled circular motions, work the product into the base of you head and repeat on the other slide. Work your way down your body using the same technique ensuring you take your time. Carry this on down your legs paying particular attention to your feet as this can really help relive built up tension. If you want to indulge in a facial massage, try using the ESPA Rose Quartz Gua Sha Tool. You can find out more on how to use these here.
Step 5:Sit back and relax  
After finishing your blissful massage, it's important to take the time to relax. As massages can flush out toxins in our bodies it's important to drink lots of water which will help speed up the process. We also recommend taking a well-deserved bubble bath to allow your body to relax completely. Try adding in a sprinkle of Westlab Epsom Salt to further reduce any aches and pains. Finish off with the Sanctuary Spa Foaming Bath Soak, the creamy bubbles will help soothe your body whilst you unwind.  
Discover all bodycare at LOOKFANTASTIC.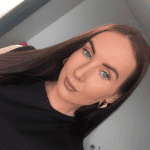 As a beauty fanatic I'm always on the lookout to try and experiment with new products! I've been writing about everything beauty for over 3 years and specialise in skincare so have plenty of tips and tricks to help put blemishes at bay and get your complexion glowing. Whilst being a content writer at LOOKFANTASTIC I've had the opportunity to collaborate with incredible brands including Tom Ford, Dolce & Gabbana and La Mer, taking my understanding of the industry to the next level. In the past I've been a freelance makeup artist and have collaborated with brands including NYX and Revolution Beauty on a personal level, sharing my makeup creations for the world to see. My ride or die brands have to be PIXI, Laura Mercier and Bobbi Brown and I can't live without my trusty MAC Velvet Teddy!