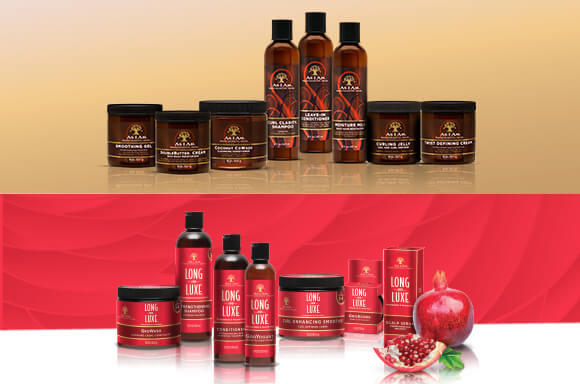 About As I Am
As I Am Naturally is the best-selling, award- winning hair brand taking the natural hair community by storm. Formulated with the finest natural ingredients, As I Am has a growing legion of supporters in the UK and Europe, and in a few short years has become one of the go- to brand for quality products which combine nature's finest botanicals with innovation and a scientifically advanced approach to haircare. As I Am, a range of luxurious, yet affordable products specifically catered towards women with naturally curly and coily hair textures, who take a very hands-on approach to looking after their hair. Products are infused with natural ingredients such as coconut oil, shea butter, royal jelly and natural botanical extracts to gently and effectively cleanse the hair, while injecting much-needed moisture the way nature intended.
*not tested on animals.
Dr Ali N Syed's journey to creating the As I Am brand first began with his family fleeing to a rural village in Punjab. With his attendance at the Government College Multan, he gradually progressed to studying an MSc in Chemistry. His first job came as a lecturer at Aitchison College. This paved the way for a move to Tanzania in Africa, to continue his chemistry lectures.
After moving to Chicago, his previous qualifications were not accepted and Dr Syed took a job as a janitor at a pharmaceuticals company. After plaguing his higher-ups with chemistry question after chemistry question, his reputation became widely known, launching him into an entry level position at Johnson Products Company.
It was here that Dr Syed began to develop patented products for African hair, and he soon became an expert on the matter, fielding questions on how to care for it from women wanting to try their hand at organic products. This led to the formation of the As I Am brand, which combines science and botanicals to cater to curly and coily hair