Makeup is a creative way to express yourself, it also has a magical ability to boost your confidence when you want to camouflage imperfections and look your very best self. When it comes to makeup, there really are no rules.
We believe makeup should be inclusive, fun and stimulating. With some cosmetics companies starting to use more male beauty ambassadors, it's great to see more and more men embracing the power of makeup. If you're interested in what makeup can do for you, we've got you covered with our list of the best makeup for men.
What is the best makeup for men?
Trying makeup for the first time can be a scary experience, however, once you get past that initial first step, you'll quickly see how great it can be for your confidence and self-expression. When it is applied correctly, people won't even be able to tell that you're wearing makeup.
The best concealer for men
The most popular makeup item used amongst men is concealer. Not only does it look incredibly natural on the skin, but it can also be used for a multitude of things. The Recipe for Men Concealeris a good choice as it can cover spots, dark circles, bags and puffiness. Containing nourishing Vitamin E, it also promotes cell growth for a quicker healing process. Just make sure to choose the shade closest to your skin tone to avoid tell-tale patches.
Discover: Which Are The Best Concealers?
The best foundation for men
Makeup for men can also cover an uneven skin tone without appearing too thick and obvious. The Vichy Dermablend Fluid Corrective Foundation blends effortlessly and is formulated with soft-focus pigments to blur any imperfections. For better coverage, pair it with the concealer and any dark spots will become immediately invisible.
Discover: What Is Bronzer Makeup Used For?
The best brow pencil for men
The beauty of makeup is that you can switch out products and use them for different things. One of the most versatile products is an eyebrow pencil. You can use a brow pencil such as the Bourjois Eyebrow Pencil to fill in any gaps with short, hair-like strokes. Using the same technique, you can fill in any sparse areas of facial hair.
The best male grooming products
If you're looking for the best male grooming products to compliment your makeup, take a look at our top picks below.
Trim, shape and style your beard with the Elegant Touch Ben Cohen Grooming Tools Moustache And Beard Scissors. Designed by the former England rugby captain, Ben Cohen, these cleverly crafted scissors have been designed with comfortable handles and precision blades to create the look you desire.
For more nail care, the Elegant Touch Ben Cohen Nail Pliers are also hand-crafted from high-quality stainless steel and have been designed with non-slip handles and heavy-duty precision blades for easy and accurate trimming.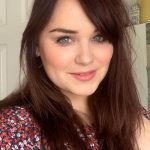 I've been writing about hair and beauty for over 10 years. I am a collector of vintage perfume and my go-to look always includes a bold pink lip! For more, visit https://www.goodgollymisshollie.co.uk