What better way to celebrate National Women's Health & Fitness Day than a facial workout from the comfort of your own home?! It may seem like hard work but a quick face gym session can help to support lymphatic drainage, improve muscle tone and release built up tension. With the help of Secret Spa experts, we've put together a step-by-step guide so you too can master the art of facial workouts.  
History of facial rolling
Used by celebrities, the trend of facial rolling has become viral across social media over the past few years, however it has in fact been around since the 7th century. Originating in China, the ritual was created in hope to prevent ageing through using Jade or Rose Quartz facial rollers to release spiritual and energetic properties. 
Benefits of facial rolling  
Facial massaging and rolling have numerous beauty and health benefits. By incorporating it into your daily routine for just 5 minutes, it can help to sculpt and tighten the face whilst penetrating products deeper into the skin. Both procedures also help to improve blood flow which in turn can make your skin look brighter and firmer, help clear sinuses and also decrease puffiness. 
Step-by-step guide for an at home facial workout
Here's our step-by-step guide on how to do a facial workout at home, demonstrated by Secret Spa experts. 
Chose which oil you want to use. Our experts use Rosehip Regenerating Oil by Pai 
With firm pressure lift the cheekbones using a sweeping motion 
Take your forefinger and thumb and pinch and hols either side of the chin and jawbone  
Next, gather the skin on the cheeks, lift and hold applying pressure with your thumb just under your cheekbones 
Whilst pouting, use your forefingers to apply firm pressure around the mouth where your smile lines would be 
Make an O shape with your mouth and with hooked fingers apply pressure along the same smile lines 
Create two firsts and with a medium pressure iron out your frown lines and relieve tension in the forehead 
Choose a face cream of your choice. Our experts use Argentum Face Cream. 
Apply your cream using sweeping upward motions 
Use a quartz roller, our experts use one by herbivore. Always roll from the middle of the face working towards the ears. Do not go back and forth with the roller. This will help with circulation, fine lines and wrinkles, and eliminating toxins 
The best facial rolling tools and products  
Now that you've mastered an at home facial workout, take a look at some products that you can incorporate into your session to achieve ultimate results!  
Oil
The first product to consider in your workout is your choice of oil. Oil is used to smooth and soften the skin whilst packing in essential nutrients, fatty acids and antioxidants. Some of our favourites are Pai Rosehip Oil, Mauli  Agni Radiance Concentrate and The Ordinary "B" Oil.
Shop all our facial workout products at LOOKFANTASTIC here.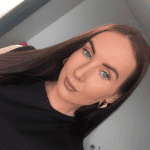 As a beauty fanatic I'm always on the lookout to try and experiment with new products! I've been writing about everything beauty for over 3 years and specialise in skincare so have plenty of tips and tricks to help put blemishes at bay and get your complexion glowing. Whilst being a content writer at LOOKFANTASTIC I've had the opportunity to collaborate with incredible brands including Tom Ford, Dolce & Gabbana and La Mer, taking my understanding of the industry to the next level. In the past I've been a freelance makeup artist and have collaborated with brands including NYX and Revolution Beauty on a personal level, sharing my makeup creations for the world to see. My ride or die brands have to be PIXI, Laura Mercier and Bobbi Brown and I can't live without my trusty MAC Velvet Teddy!