With an increase in self-care investment over the past few months, many of us have startedindulging and experimenting with skincare. However, with the limitless amount of ingredients and confusing formulas it's sometimes hard to know where to start and what to use. To make it easier we've put together a guide to help you understand the benefits of the most common ingredients and how to mix and match them safely.  
Retinol
Retinol- also known as the powerhouse of the skincare world. It's one of the strongest ingredients recommended by dermatologists across the globe. Retinol works by promoting cell turnover which in turn can help improve the appearance of fine lines, uneven skin tone, texture, dark spots and acne. The only catch is that it can be extremely irritating to the skin. To use it safely we recommend starting with a low strength and gradually adding it into your routine, starting with using it once a week until your skin builds up tolerance. As it is such an active ingredient it is only safe to mix with hyaluronic acid, ceramides and SPF. Stay away from mixing it with harsher ingredients such as vitamin C, benzoyl peroxide, and AHA/BHA acids. For maximum results use retinol for a minimum of three months. 
Do mix with- Hyaluronic acid, ceramides, SPF. 
Don't mix with- Vitamin C, benzoyl peroxide, and AHA/BHA acids. 
Vitamin C 
Just as it is important for us to consume in ourbody, it is also equally important for our skin. Vitamin C works to brighten the complexion and can even lighten scars and pigmentation. It also stimulates collagen which helps reduce wrinkles and fine lines, making facial skin plump and elastic. For maximum results use in the morning alongside other antioxidants like vitamin E to boost efficiency. As retinols are best used overnight as they help to build collagen and rebuild the skin, it's crucial to keep these ingredients separate from each other due to their different functions.  
 Do mix with- Antioxidants and SPF. 
Don't mix with- Retinol. 
AHA/BHA Acids
AHAs and BHAs are types of hydroxy acids that can be found in a variety of cleansers, toners and moisturisers. Both AHAs and BHA exfoliate the skin, AHAs help peel away the surface of your skin so that new, more evenly pigmented skin cells can be generated. On the other hand, BHAs can get deeper into the pores to remove dead skin cells and excess sebum. All of these acids may make skin itchy and irritated so we recommend to follow them up by using a moisturising product and SPF. To avoid further irritation, avoid mixing with retinols.  
Do mix with-Moisturising ingredients and SPF 
Don't mix with- Retinol 
Niacinamide 
Niacinamide, also known as vitamin B3, is a nutrient that can be found in our bodies. It helps to balance sebum production and improves skins overall texture. It also helps brightenyour complexion and evens out discolouration. As niacinamide is an anti-inflammatory, the skin reacts very minimally to it meaning it is compatible with most other skincare products. However, one product it must not mix with is vitamin C as when used together their potency is diminished.  
Do mix with – Most ingredients 
Don't mix with-Vitamin C
Hyaluronic Acid 
Hyaluronic acid is a naturally occurring substance produced within the skin's cells and helps the skin to maintain moisture. Although the substance does occur naturally with high concentration in the eyes and joints, the older we get the more we lose. This then results in wrinkles and fine lines across your complexion so it's best to incorporate this into your routine from your mid-twenties. The product is safe to mix with every ingredient but works particularly well alongside vitamin C to give your skin a brightening, hydrated boost. 
Do mix with-Everything! 
Shop all skincare on LOOKFANTASTIC here.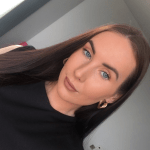 As a beauty fanatic I'm always on the lookout to try and experiment with new products! I've been writing about everything beauty for over 3 years and specialise in skincare so have plenty of tips and tricks to help put blemishes at bay and get your complexion glowing. Whilst being a content writer at LOOKFANTASTIC I've had the opportunity to collaborate with incredible brands including Tom Ford, Dolce & Gabbana and La Mer, taking my understanding of the industry to the next level. In the past I've been a freelance makeup artist and have collaborated with brands including NYX and Revolution Beauty on a personal level, sharing my makeup creations for the world to see. My ride or die brands have to be PIXI, Laura Mercier and Bobbi Brown and I can't live without my trusty MAC Velvet Teddy!