Make your home a haven with our range of luxury fragrances here at LOOKFANTASTIC. From Jo Malone London to Carrière Frères, explore our best-selling candles, diffusers and sprays to transform your space. If you're unsure on where to start, we've put together the best mood-boosting fragrances for your home you need to get your hands on! 
Scented Candles
Infuse your home with an uplifting and energising scent with the NEOM Happiness Scented 3 Wick Candle. With notes of white neroli, mimosa and lemon, the fresh aroma helps to boost your mood making it the perfect fragrance for when you need a little pick-me-up. With an impressive 50 hours burn time, this is a must-have for any candle obsessive! 
Lift your spirits with a little burst of summer freshness by using the Urban Apothecary Green Lavender Luxury Candle. The gentle aroma combines notes of sparkling lemon balm, spearmint and sage before lying on a base of White Musk. Made with anti-anxiety ingredients, this stylish candle makes the perfect centrepiece for your any room. 
Top Notes: Lavender, Lemon BalmHeart Notes: Spearmint, Clary SageBase Notes: Orris, White Musk 
Enhance your mood before bed time with the Love Sleep Seduction Candle from thisworks. Creating a relaxing, romantic atmosphere, the sensual blend of YlangYlang, Frankincense and Patchouli helps to increase intimacy levels and improve happiness. Light this candle in the evening to help set the tone and fill your room with a luxuriously irresistible scent. 
Infuse your home with a relaxing fragrance using the Molton Brown Ylang-Ylang Three Wick Candle. Combined with notes of Ylang-Ylang, Bergamot and Musk, the candle helps to soothe your senses in an instant. Held in a stylish glass container, the candle also produces a stunning glow to help create a warming atmosphere in any room. 
Top Notes: Ylang-Ylang, Bergamot.Middle Notes: Sweet Cardamom, Orris.Base Notes: Musk, Amber. 
Diffusers
Give your home a constant burst of freshness with The Ritual of Happy Buddha Fragrance Sticks from Rituals. Infused with Sweet Orange and Cedar, the natural sticks continuously provide a refreshing fragrance in your home for up to 3 months. Arriving in a sleek black holder, this makes the perfect statement for any room. 
Infuse your space with the luxurious scent of AromaWorks' Serenity Reed Diffuser. Designed to energise and lift your mood, the diffuser uses a blend of 4 essential oils to evoke your senses. The citrus fragrance opens with a burst of Lemongrass before delving into notes of Neroli and settling on a base of Gernanium. 
Top Notes: Lemongrass.Heart Notes: Neroli.Base Notes: Geranium. 
The Molton Brown Delicious Rhubarb and Rose Aroma Reeds is a floral favourite when it comes to home fragrance. The delicate aroma is made upof sparkling Grapefruit, bitter Rhubarb and fresh Rose, blended with Spearmint and sweet Vanilla to excite your senses. Housed in an elegant container, this makes the perfect gift for a loved one or a treat for yourself. 
Top Notes: Grapefruit, Yuzu, Lemongrass.Heart Notes: Rhubarb Leaf, Rose, Spearmint.Base Notes: Vanilla, Musk, Spun Sugar. 
Room Sprays
The Sanctuary Spa Room Linen Spray isideal for when your room needs an instant burst of freshness. Infused with the brand's signature fragrance, the mist opens with citrus notes and is followed by a floral heart that lies on a musky Oriental base. Simply spritz the mist around your room to help relax your mind and awaken your senses. 
Delve into luxury home fragrance with the Carrière Frères Room Spray Orange Blossom - Citrus Dulcis. The citrus scent combines fresh Orange Flowers and musk to form a juicy blend, great for lifting the mood in any room! The scent is also safe to spray onto furniture and clothing, allowing you to carry it with you wherever you go. 
The ESPA Positivity Atmosphere Mist is a refreshing crisp scent that promotes a tranquil atmosphere helping you to sit back and recharge. Infused with Bergamot, Gardenia and sweet Jasmine, the spray can also be used on your clothes and linen to keep the scent fresh for as long as possible. 
 Shop all home fragrance at LOOKFANTASTIC.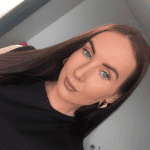 As a beauty fanatic I'm always on the lookout to try and experiment with new products! I've been writing about everything beauty for over 3 years and specialise in skincare so have plenty of tips and tricks to help put blemishes at bay and get your complexion glowing. Whilst being a content writer at LOOKFANTASTIC I've had the opportunity to collaborate with incredible brands including Tom Ford, Dolce & Gabbana and La Mer, taking my understanding of the industry to the next level. In the past I've been a freelance makeup artist and have collaborated with brands including NYX and Revolution Beauty on a personal level, sharing my makeup creations for the world to see. My ride or die brands have to be PIXI, Laura Mercier and Bobbi Brown and I can't live without my trusty MAC Velvet Teddy!