A role model to over 600k followers, personal trainer, podcast host and 3x bestselling author, Alice Liveing not only keeps her lifestyle balanced, but also her Instagram feed, showing both the high's and lows of normal life.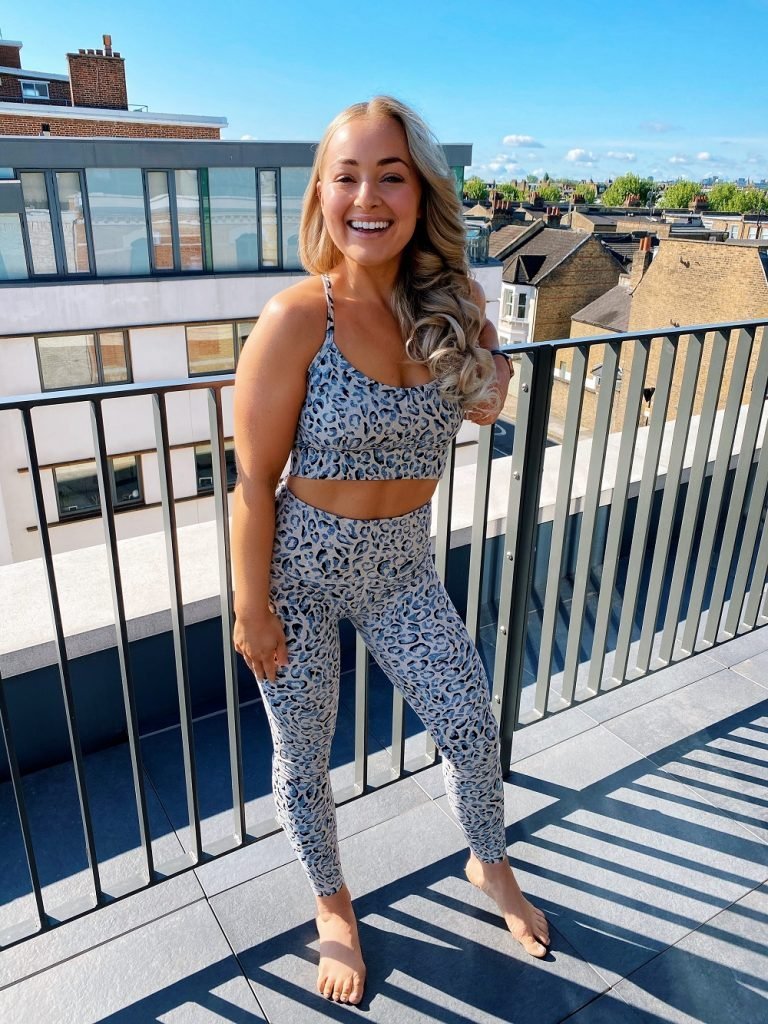 Recently sharing her 13 year struggle with acne, Alice opened up about her skincare journey on roaccutane and how she keeps the blemishes at bay post-medication. So what's Alice's skincare secret? "Basic things, like have a really good but simple skincare routine" she reveals, crediting La Roche-Posay for her now glowing and even complexion. "There's a really good moisturiser that I use at the moment called Effaclar H. And that for me, if you just want a really good, basic moisturiser that's super nourishing, that's a great one".
Their cleansers are amazing as well, their Toleriane cleanser is lovely. I always recommend it to people that don't want to spend a fortune on skincare, which you can end up doing if you've got bad skin. Actually, sometimes, it's best to strip things back to basics and just go with a really good cleanser, a good moisturiser, SPF everyday, and just stick to that."
I tried Alice's go-to cleanser for acne-prone skin
Having suffered with acne for around 5 years, with it only recently starting to calm down, I am still always on the look out for preventative skincare that will help keep my blemishes at bay. Already a huge fan of the La Roche-Posay Effclar Duo Effaclar Duo (+) Moisturiser for Sensitive Blemish-Prone Skin, my go-to moisturiser that I now refuse to stray from, I had high hopes for the Toleraine Cleanser.
Clinically formulated for sensitive skin, including allergy or intolerance prone skin types, the Toleraine Cleanser helps to provide instant relief and comfort for aggravated complexions. Formulated with hydrating thermal spring water, the gentle solution helps to melt away dirt and impurities without stripping the skin of moisture, keeping it smooth and supported.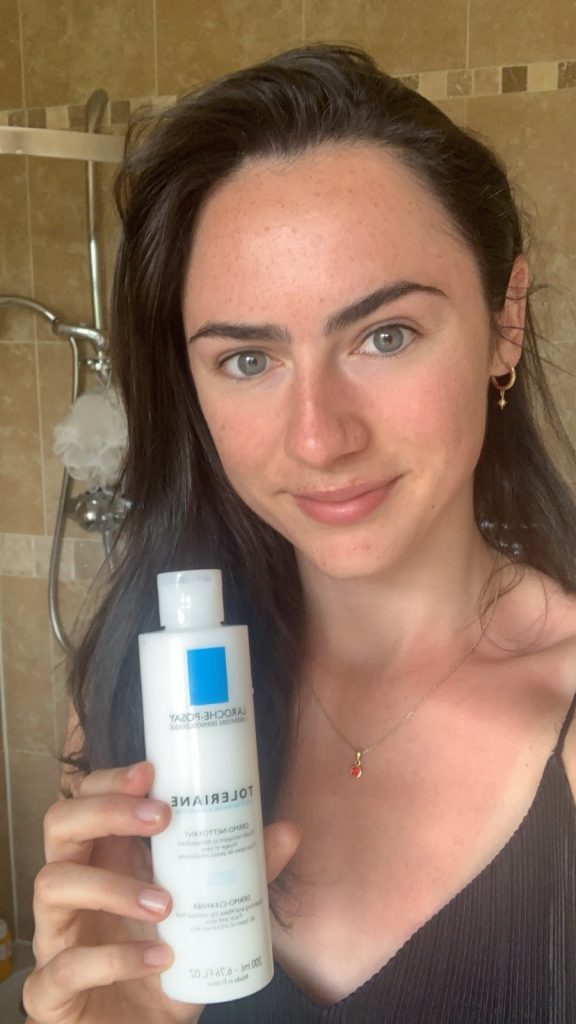 I wasn't disappointed by this cleanser. As per all of La Roche-Posay's sensitive skin-friendly formulas, the cleanser was completely fragrance-free and ultra soothing on my skin. The milky cleanser glides across the skin gently and spreads rather than foaming up, meaning that a little goes a long way.
My skin felt refreshed, comfortable and hydrated after use. Not only did my complexion feel clean, but you can definitely feel the moisturising benefits of the cleanser upon use. Unlike other cleansers designed for acne-prone skin, the formula doesn't leave the skin feeling dry or 'squeeky' clean but instead feeling moisturised and balanced. I will definitely be adding this into my regular skincare routine!
Working with brands at LOOKFANTASTIC for over two years I have developed my knowledge of all things beauty from key skincare concerns to niche makeup tricks and haircare hacks. I have a major passion for finding effective solutions that are easily accessible to everyone so that we can all achieve our best, glowing complexion.