Shampoo bars have hit the beauty industry by storm this year and for all the right reasons!If you've not heard of the must-have product it's simply a shampoo in a solid form. These can be great for many reasons including the benefits for the planet and making your routine that little bit simpler. So, if you're looking to take the plunge, we've put together some of the reasons why you should introduce a shampoo bar to your haircare routine. 
Better for the environment
The main benefit of a shampoo bar is that it is miles better for the environment than your standard bottled shampoo. The Garnier Ultimate Blends Honey Treasures Strengthening Shampoo Bar for Damaged Hair allows you to go plastic-free with their eco-friendly packaging. Not only does this mean you're reducing your plastic consumption and minimising waste, it also means you can say bye-bye to dreaded slippery bottles in the shower!
Kinder to your hair
We already know that shampoo bars are better for the environment, but what if we told you they're better for your hair too?! The majority of shampoo bars are made with natural ingredients and essential oils to help keep your locks in perfect condition and prevent any chemical damage. The Christophe Robin Hydrating Shampoo Bar is 100% natural and is enriched with Aloe Vera, natural Glycerin and Castor Oil to help effectively lift away dirt and impurities. 
Longer lasting
Another great benefit of using a shampoo bar is that it's much longer lasting than your standard bottle of shampoo, which also means you're saving money on your regime. The weDo/ Professional No Plastic Shampoo Bar is made with 95% natural-origin ingredients and can last up to 80 washes! It works to effortlessly lift away dirt and impurities whilst effectively clarifying your hair and scalp. It's also brimming with nourishing ingredients such as Red Cay, making it great to use on your hair each day.
Travel friendly
Shampoo bars are great to reduce space in your makeup bag making them your perfect go-to for when you're on the move! The weDO/ Professional No Plastic Shampoo Bar Holder is crafted form Bamboo and is a great tool to store your bar in in-between washes or when you're on the move. Another great set to keep your tresses in tip top condition is the weDo/ Professional Travel Duo that contains the much-loved Shampoo Bar and the Protect Ends Balm so you can prevent damage and keep your tresses smooth.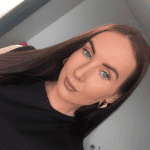 As a beauty fanatic I'm always on the lookout to try and experiment with new products! I've been writing about everything beauty for over 3 years and specialise in skincare so have plenty of tips and tricks to help put blemishes at bay and get your complexion glowing. Whilst being a content writer at LOOKFANTASTIC I've had the opportunity to collaborate with incredible brands including Tom Ford, Dolce & Gabbana and La Mer, taking my understanding of the industry to the next level. In the past I've been a freelance makeup artist and have collaborated with brands including NYX and Revolution Beauty on a personal level, sharing my makeup creations for the world to see. My ride or die brands have to be PIXI, Laura Mercier and Bobbi Brown and I can't live without my trusty MAC Velvet Teddy!