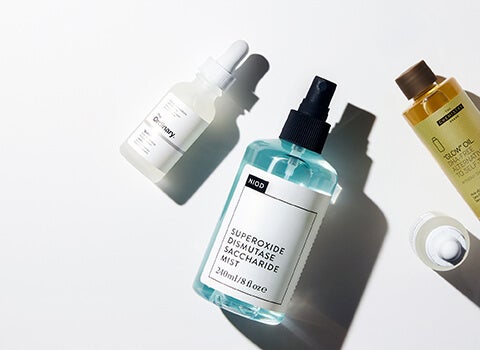 About DECIEM
DECIEM is a humble and happy umbrella of good beauty brands. DECIEM was founded in 2013 by "the beauty world's most exciting disruptor", Brandon Truaxe.
Everything we do is of exceptional quality. Today, quality is no longer defined by price points or distribution channels. Quality today means being authentic, being different, being functional, being beautiful and being sensibly priced, even to the wealthy. And we respect these principles. We choose to serve the educated, the curious and the intelligent who appreciate our dedication to this very genuine definition of quality.
"Deciem is an umbrella company that houses many iconic skincare brands such as The Ordinary, NIOD, The Chemistry Brand, Hylamide and HIF. Formed in 2013, it was born out of founder Brandon Truaxe's frustration at the lack of passion and transparency offered by skincare brands on the market. He vowed that Deciem would be different, setting out to revolutionise the industry with his range of honest and skin-friendly formulas.
The Ordinary is probably Deciem's most famous brand, as it has taken the world by storm in recent years thanks to products such as the AHA 30% + BHA 2% Peeling Solution and the Niacinamide 10% + Zinc 1% High Strength Vitamin and Mineral Blemish Formula. Both products are vegan friendly, revitalising dull complexions using the ingredients they are named after.
The NIOD Fractionated Eye Contour Concentrate Serum is a firm fan-favourite which targets fine lines around the eye area. Made from a formula that includes Novel Arginine-Sustained Acetyl-Hexapeptide-30, this product encapsulates Deciem's transparency. The Chemistry Brand's Heel Hydration Complex is another wonder product that highlights Deciem's commitment to gentle formulas.
At LOOKFANTASTIC, we're proud to be an official stockist of Deciem in the UK."