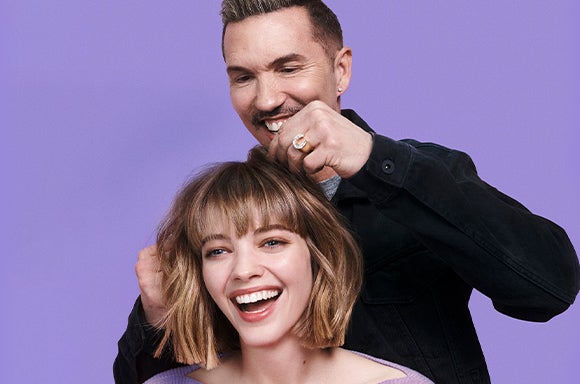 MATRIX TOTAL RESULTS
In 1980, a hairdresser named Arnie Miller founded Matrix, a company whose name was inspired by the idea of synergy and togetherness. He wanted to weave together a matrix of support for every stylist, and every hair type. He created Matrix, a brand where everyone belonged, and everyone felt welcome.​
Matrix is based on the values of being Inclusive,Uncomplicated and Uplifting.​
Inclusive: Our community welcomes everyone through education for every stylist, innovation for every hair type and support for every business model.​
Uncomplicated: Simple solutions for complex hair styles. We make advanced looks accessible with user-friendly products and techniques so everyone can cut, colour and style with confidence.​
Uplifting: Bringing colour to your life with an uplifting culture of support and optimism.​
We strive to empower hairdressers of all ages,backgrounds and levels of expertise with the tools and self-assurance to deliver next-level looks and realise their creative and professional potential. At Matrix, everyone is welcome.
SHOP NOW
ABOUT THE BRAND
Matrix was founded in 1980 by the American husband and wife hairdressing team, Arnie and Sydell Miller. The Millers wanted to provide hairdressers with a comprehensive range of products that would help them grow their businesses and provide the means to take full advantage of their talent and creativity.

Now, over two decades later, the Millers' original ideas still stand strong. Using the latest technology, Matrix offer high quality products at affordable prices – including the Style Link, Oil Wonders, Total Results and Vavoom ranges. There truly is something for every hair type – allowing you to achieve the look and feel that you want with salon results.