Looking for high-quality makeup brushes that won't break the bank? You don't have to sift through what's good and what's not, because our makeup experts have done the hard work for you! Here we'll be sharing a guide to the best affordable makeup brushes that have all been tried and tested by our experts.
The Best Affordable Makeup Brushes
When it comes to buying makeup brushes, you want to be sure you are buying a high quality brush that won't shed bristles all over your face or break after multiple uses. The best quality makeup brushes should feel super soft to the touch and if a brush feels scratchy against on your skin, then it is probably not a very good brush.
You can save so much money by buying your makeup brushes in a set, but that doesn't mean that you have to compromise on quality. You want your brushes to work hard and makeup brush brands such as Sigma and Real Techniques create amazing quality makeup brushes that are affordable and reliable.
The delilah 8 Piece Brush Collection Set is made from ultra soft Taklon fibres that are nestled within the synthetic bristles to allow these makeup brushes to glide across your skin with ease.
The Set Contains:
Large Powder Brush
Foundation Kabuki Brush
Blusher / Highlighter Brush
Concealer Blending Brush
Eyeshadow Brush
Eye Definer Brush
Angled Liner Brush
Lip Brush
Encased in gorgeous gold detailing, the Rio's Lush Rose Gold Makeup Brush Collection contains 24 high quality eye, face and lip brushes. The soft synthetic bristles are made especially for blending, buffing, lining, highlighting, shading and contouring.
The Rio's Lush Rose Gold Makeup Brush Collection Contains:
Large Fan Brush
Large Powder & Bronzer Brush
Highlighting & Contour Brush
Liquid Foundation Brush
Flat Blusher Brush
Delicate Fan Brush
Blending Brush
Magic Concealer Brush
Small Bronzer Brush
Flat Nose Shading Brush
Blending Nose Shading Brush
Angled Eyeliner Brush
Flat Eyebrow Brush
Eye Shadow Tapered Brush
Eye Shadow Corner Brush
Eye Shadow Base Brush
Precision Contour Brush
Small Concealer Brush
Precision Lip Liner Brush
Full Coverage Lip Brush
Corner Coverage Lip Brush
Sponge Eyeshadow Brush
Mascara Definition Brush
Dual Eyebrow & Lash Comb
For eyeshadow brushes that don't only perform amazingly, but also look beautiful on your dressing table, you can call upon the Spectrum Collections 10 Piece Essential Brush Set a complete collection comprising ten ultra-soft makeup brushes. The eyeshadow brushes in this set are a dream to work with and include:
A06 Large Fluffy Shader - The large, fluffy head boasts super soft, synthetic bristles and is ideal for a subtle everyday look or for building up colours.
B06 Tall Tapered Blender - Whether it's blending out colour or building up colour, the tapered blender is an essential addition to any eye makeup brush collection.
B04 Small Angled Blender - This soft angle effortlessly shades the outer corner of the eye and allows colour to fade into the crease for a flawless contoured eye.
You makeup brush collection isn't complete without the Real Techniques Artists Essentials. With 5 brushes for your eyes, lips and face, this professional bush set contains everything you need to create a flawless makeup look. All of the brushes are crafted from premium synthetic fibres that feel soft on the skin and blend seamlessly.
The Real Techniques Artists Essentials Contains:
 RT 217 Expert Edge Large Brush - This brush can be used to apply liquid or cream foundation. Thanks to the tapered shape you can also use it to highlight and contour to sculpt and define your features.
RT 421 Soft Accent Brush - Blend cream highlighter and blush effortlessly with this soft tapered cut brush.
RT 420 Spotlight Fan Brush - Use the precision fan shape to apply highlighter or contour.
RT 317 Smudge Liner - Sculpt your brows or line your eyes with this extra precise thin, angled brush.
RT 425 Lip Smudge Brush - This dense, domed brush is best for lining the lips and blending lipstick for a seamless effect.
So Eco Face Kit
The So Eco Face Kit is a a four-piece collection of planet-friendly makeup brushes and tools realised from eco-friendly sources and materials. This beautiful makeup brush set combines all the essentials made from sustainable bamboo with a recycled aluminium ferrule and cruelty-free taklon bristles.
The So Eco Face Kit Contains:
Angled Contour Brush
Tapered Blending Brush
Round Foundation Brush
Lip Brush
Looking for a makeup brush set that is versatile enough to be used with liquid or powder products? The brushworks Mini Brush Set includes 4 synthetic bristled brushes.
Multi-Tasking Brush
Mini Powder Brush
Mini Concealer Brush
Mini Eye Shading Brush
'Look Good Feel Better' is an amazing cause and the only global cancer charity supporting women with the visible side effects of cancer treatment. The Look Good Feel Better Make Over Brush Set is a gorgeous collection of quality brushes. Each brush features a weighted handle with an embossed brush name for easy reference.
The Look Good Feel Better Makeover Brush Set Contains:
Travel Case
Powder Brush
Blending Brush
Detail Brush
Finishing Brush
Made from synthetic fibres, MYKITCO Signature Set is here to give you all the tools you need when creating everyday makeup looks. Containing 15 brushes, you'll be able to blend foundation, apply eyeshadow and contour with just these 15 brushes in your kit.
Blend, buff and diffuse like a pro with the premium brushes in Sigma BeautySoft Blend Brush Set. Fitted with exclusive, antimicrobial, synthetic fibres that feel super-soft against the skin, the brush's head is engineered to pick up, apply and blend with ease.
The Sigma Beauty Soft Blend Brush Set Contains:
Soft Blend™ 10 - Ideal for applying and blending eyeshadows.
Soft Blend™ 20 - Perfect for setting primers, applying concealers, or highlighters.
Soft Blend™ 30 - Buff your under-eye concealer, apply highlighter or sweep on some baking powder with this one.
Soft Blend™ 40 - The shape of this brush head makes this one perfect for applying powder, blurring highlighter or buffing out contour.
Soft Blend™ 50 - This brush helps in the contouring the cheekbones, application of blush, and even distribution of setting powders, thanks to its fluffy head.
Soft Blend™ 60 - The soft blend 60 covers a larger surface area, and makes blending out powders, bronzers and blushers easy.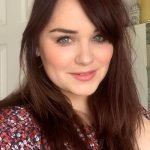 I've been writing about hair and beauty for over 10 years. I am a collector of vintage perfume and my go-to look always includes a bold pink lip! For more, visit https://www.goodgollymisshollie.co.uk