Last Updated: 16/03
We're told the average person needs 7-8 hours of good quality sleep in order to wake feeling refreshed. But what happens if you're under or over-sleeping? If you're getting far more or less than the average recommendation, it's likely you wake up less than impressed, and are yet to master your 'morning person' routine.
So how can we create the perfect night's sleep if we're struggling to wind-down in the evenings? We picked up with Dr Nerina Ramlakhan, sleep and energy expert and author, to discuss her top tips for falling asleep – so you can stop clock-watching once and for all…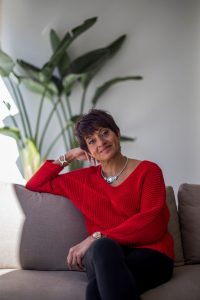 What are the signs and symptoms of low-quality sleep?
When it comes to recognising the signs of symptoms, you'll know better than anybody how you feel. Waking up tired, groggy, and dreaming for the moment you can tumble back into bed again? These are all signs of low-quality sleep – as Dr Ramlakhan confirms:
"If it has been going on for a while, low sleep quality can affect you physically, mentally, emotionally and spiritually," she agrees. "Physically, this can show as symptoms such as exhaustion, irritability, frequent colds and low-level infections e.g colds and cold sores, migraines and headaches."
And if you thought that was where the negative impact ends – it's time for your wakeup call: "Emotionally, you might be feeling more overwhelmed, pessimistic, or even anxious, depressed and withdrawn. Mentally, you might see symptoms such as being unable to focus, loss of creativity, feeling easily distracted and making mistakes. Finally, spiritually, you may be feeling uninspired and lacking in purpose."
What external factors can affect our sleep quality?
A whole line-up of external factors can negatively impact our sleep quality, making successful shut-eye near impossible. "Light, sound, partners, smells, and even the look of your room can all affect our sleep quality," Dr Ramlakhan explains. "Temperature and humidity are also key. Ideally, your bedroom environment needs to be cool and well ventilated at night – around 19C is optimal."
How to create the perfect night's sleep
Bath treats
Start off by running a bath to help you unwind and get in the zone. Transform your bathroom into a haven with the Mio Liquid Bath Soak. Filling the bath with its luxurious lather and rich bubbles, the brand's signature, soothing fragrance will create a perfect environment for a relaxing bubble bath. If you prefer to add in some excitement simply drop the KLORIS Relax Bath Block into your tub calm and comfort your mind and body. Finish off your bath with Molton Brown's Delicious Rhubarb and Rose Bath and Shower Gel. Notes of Tart Rhubarb and Rose are balanced by zesty Yuzu Fruit and sparkling Grapefruit for a rejuvenating experience.
Candles
Fill your room with a gorgeous scent and a dim candle light to create a nice relaxing atmosphere. The NEOM Bedtime Hero Scented Candle evokes a comforting fragrance with extracts of Chamomile, Ylang Ylang and Cedarwood. Made from a blend of natural vegetable wax and the purest ingredients, it will help you to soothe and relax whilst indulging your senses. Another great bedtime alternative is the Deep Sleep™ Heavenly Candle from this works. Expertly blended with essential oils of Lavender and Roman Chamomile, the therapeutic candle releases a calming aroma to help you unwind after a busy day. Housed in a luxurious white jar, it makes a perfect treat to add to your stress-relieving bed time ritual.
Essential oils
Essential oils are a great addition to your night time routine to help calm your senses and unwind. The NEOM Wellbeing Pod delivers a stunning scent into your home whilst helping you to relax. Specially made to use with NEOM's 100% natural essential oil blends, the stylish diffuser allows you to switch up the scents to suit your mood. If you're looking for an easier way to incorporate oils into your routine try the KLORIS Uplifting CBD Body Oil. Deeply sensory, the oil is ideal for massaging into your skin as part of a pampering ritual or simply for using in the shower or bath. The oil is finished off with an uplifting fragrance, to help entice your senses for the ultimate self-care experience.
Sleep sprays
Perhaps the most effective addition to help create a perfect night's sleep is a sleep spray. this works Pillow Spray is designed to give you a relaxing and rejuvenating deep sleep and is sure to become your must-have night solution. Containing Lavender, Vetiver and Wild Camomile oils, this makes it perfect for those who want to wind down. If you prefer a more floral scent try spritzing the Bloom and Blossom All Night Long Calming Sleep Spray. Enriched with soothing aromas of Frankincense and Linden Blossom, the spray helps to create a calming environment whilst Rose Flower Water packs the spray with healing, anti-inflammatory properties.
Still not convinced you'll get a restful night? Discover Dr Ramlakhan's top 5 do's and don'ts for better quality sleep…
"My answer to better (and deeper) sleep is a simple process of starting by applying my 5 non-negotiables:
"Don't skip breakfast."
"Cut back on caffeine."
"Stay well hydrated."
"Go to bed early."
"Set healthy technology boundaries."
Shop all night time essentials at LOOKFANTASTIC.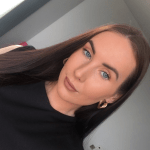 As a beauty fanatic I'm always on the lookout to try and experiment with new products! I've been writing about everything beauty for over 3 years and specialise in skincare so have plenty of tips and tricks to help put blemishes at bay and get your complexion glowing. Whilst being a content writer at LOOKFANTASTIC I've had the opportunity to collaborate with incredible brands including Tom Ford, Dolce & Gabbana and La Mer, taking my understanding of the industry to the next level. In the past I've been a freelance makeup artist and have collaborated with brands including NYX and Revolution Beauty on a personal level, sharing my makeup creations for the world to see. My ride or die brands have to be PIXI, Laura Mercier and Bobbi Brown and I can't live without my trusty MAC Velvet Teddy!