With a change in routine and heightened stress and anxiety over the past few years, many of us have experienced a disruption to our sleeping patterns. To help you spring back into a healthy bedtime routine, we've put together our favourite products to help create the perfect night's sleep. 
Bath treats
Start off by running a bath to help you unwind and get in the zone. Transform your bathroom into a haven with the Sanctuary Spa Luxury Bath Float. Filling the bath with its luxurious lather and rich bubbles, the brand's signature oriental fragrance will create a perfect environment for a relaxing bubble bath. If you prefer to add in some excitement simply drop the KLORIS Relax Bath Block into your tub calm and comfort your mind and body. Finish off your bath with Molton Brown's Delicious Rhubarb and Rose Bath and Shower Gel. Notes of Tart Rhubarb and Rose are balanced by zesty Yuzu Fruit and sparkling Grapefruit for a rejuvenating experience.
Candles
Fill your room with a gorgeous scent and a dim candle light to create a nice relaxing atmosphere. The NEOM Bedtime Hero Scented 3 Wick Candle evokes a comforting fragrance with extracts of Chamomile, Ylang Ylang and Cedarwood. Made from a blend of natural vegetable wax and the purest ingredients, it will help you to soothe and relax whilst indulging your senses. Another great bedtime alternative is the Deep Sleep™ Heavenly Candle from this works. Expertly blended with essential oils of Lavender and Roman Chamomile, the therapeutic candle releases a calming aroma to help you unwind after a busy day. Housed in a luxurious white jar, it makes a perfect treat to add to your stress-relieving bed time ritual.
Essential oils
Essential oils are a great addition to your night time routine to help calm your senses and unwind. The NEOM Wellbeing Pod delivers a stunning scent into your home whilst helping you to relax. Specially made to use with NEOM's 100% natural essential oil blends, the stylish diffuser allows you to switch up the scents to suit your mood. If you're looking for an easier way to incorporate oils into your routine try the KLORIS Uplifting CBD Body Oil. Deeply sensory, the oil is ideal for massaging into your skin as part of a pampering ritual or simply for using in the shower or bath. The oil is finished off with an uplifting fragrance, to help entice your senses for the ultimate self-care experience.
Sleep sprays
Perhaps the most effective addition to help create a perfect night's sleep is a sleep spray. this works Pillow Spray is designed to give you a relaxing and rejuvenating deep sleep and is sure to become your must-have night solution. Containing Lavender, Vetiver and Wild Camomile oils, this makes it perfect for those who want to wind down. If you prefer a more floral scent try spritzing the Bloom and Blossom All Night Long Calming Sleep Spray. Enriched with soothing aromas of Frankincense and Linden Blossom, the spray helps to create a calming environment whilst Rose Flower Water packs the spray with healing, anti-inflammatory properties.
Silk eye masks
If you want to create a better nights sleep in style try using a silk eye mask. Slip's Polka Dot Gift Set features one sleep mask and two luxury scrunchies, crafted from smooth mulberry silk to provide ultimate comfort. If you want a good night's sleep whilst minimising wrinkles try the Anti-Ageing Scented Eye Mask from Holistic Silk. Crafted from luxurious satin silk with a comfortable ribbon tie fastening, the hypoallergenic mask works to delay signs of ageing, including fine lines, wrinkles and facial creasing, whilst promoting natural hydration and enhancing the effectiveness of your night creams.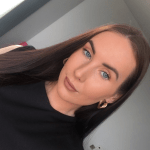 As a beauty fanatic I'm always on the lookout to try and experiment with new products! I've been writing about everything beauty for over 3 years and specialise in skincare so have plenty of tips and tricks to help put blemishes at bay and get your complexion glowing. Whilst being a content writer at LOOKFANTASTIC I've had the opportunity to collaborate with incredible brands including Tom Ford, Dolce & Gabbana and La Mer, taking my understanding of the industry to the next level. In the past I've been a freelance makeup artist and have collaborated with brands including NYX and Revolution Beauty on a personal level, sharing my makeup creations for the world to see. My ride or die brands have to be PIXI, Laura Mercier and Bobbi Brown and I can't live without my trusty MAC Velvet Teddy!