We've all seen the movies where our favourite character calls upon a couple of cucumber slices, or a pair of cold spoons to help soothe and remedy puffy eyes. You may have even tried this technique yourself in a bid to banish tired peepers.  
Puffy eyes are extremely common due to the delicate skin around your eyes being easily irritated and susceptible to fluid retention building up. Whilst puffy eyes can happen any time, we know you want to fix them fast! Here, we'll be discussing what puffy eyes are a sign of, and how to treat them quickly and effectively using a number of methods.  
What causes puffy eyes? 
There is no one particular reason as to why puffy eyes occur, however, the most common contributors of puffy eyes include: 
Stress 
Crying 
A lack of sleep[1]
Dehydration 
Allergies 
Excess Salt 
Alcohol 
Ageing 
Genetics 
Puffy eyes can also occur without any particular reason and can happen even after a good night's sleep - who would have thought it? This is because when you are asleep, your head is usually flat on your pillow meaning that fluid collects around your eye area. So glamorous right?! If you find you are regularly waking up with puffy eyes, you could try adding an extra pillow and sleeping with your head slightly elevated.  
What foods cause puffy eyes? 
Puffy eyes can also be caused by food and drink. Alcohol consumption and a diet that is high in salt can increase water retention and puffiness around your eyes. According the the British Heart Foundation, the recommended daily allowance of salt should not exceed 6g a day[2]. We recommend limiting the amount of alcohol and salty processed foods in your diet and swapping them out for lots of water and foods that are rich in antioxidants such as fish, fruit and veggies. 
What are the treatments for puffy eyes? 
Puffy eyes can be remedied via a few different methods including quick 'on the go' fixes such as the tried and tested chilled cucumber trick, as well as adapting your lifestyle by increasing your fluid intake and eating potassium-rich foods such as bananas.  
We also recommend treating your skin to a gentle massage using the Herbivore Jade Facial Roller. Pop your jade roller in the fridge overnight and awake to de-puffed eyes all thanks to the cooling stone gently gliding across your skin, promoting a sense of wellbeing, as well as revitalised under-eye skin.
You can also call upon a range of dedicated eye creams to help reduce the appearance of puffy eyes. An eye cream with a gel texture can be a seriously soothing and cooling way of de-puffing your eyes in minutes. For the most effective application, massage your favourite eye cream into your under-eye skin using your delicate ring fingers and not applying too much pressure.  
Discover our favourite eye creams to help soothe puffy eyes 
Treat the delicate skin around your eyes with the Sarah Chapman Skinesis Eye Recovery. The natural ageing process can be a cause of puffy eyes however, the Skinesis Eye Recovery is ideal for targeting a number of under eye complaints. Enriched with antioxidants and vitamins to help target puffiness, the Skinesis Eye Recovery also helps allay dark circles and fine lines around the eyes. 
For brighter under-eye skin we recommend the Rodial Dragon's Blood Jelly Eye Patches. By working to make your under-eye skin appear plumper and firmer, these intensely nourishing eye patches are ideal for banishing puffy eyes. By restoring the look of normal elasticity, you are promoting a dewy, more radiant under eye area. Result!
If you're looking for a daily eye cream, look no further than the Olay Ultimate Eye Cream. Created for regular daily use, this eye cream offers a velvety luxurious mix of peptides and vitamins to help banish puffiness, as well as dryness and dark circles. Working hard to plump and nourish the skin around your eyes, you'll be on your way to perfect peepers in no time at all!
For a fast-acting puffy eye treatment, the NUXE Organic Energising Eye Care Cream is ideal for delivering instant nourishment to tired eyes. By plumping the skin, this ultra-hydrating eye cream is infused with Buckwheat Extract to help shield fragile skin from harmful environmental aggressors. This 99% natural origin cream is your ticket towards bright, non-puffy eyes.
The next time you find yourself with puffy eyes, we hope you feel armed to tackle them with confidence using one of our tried and tested tips and tricks.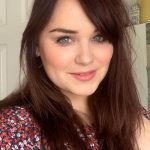 I've been writing about hair and beauty for over 10 years. I am a collector of vintage perfume and my go-to look always includes a bold pink lip! For more, visit https://www.goodgollymisshollie.co.uk