It's the British spa-worthy skincare brand that needs no introdction. You won't need to scroll too far on Tik Tok before you come across one of ELEMIS' cult-favourite products, and there's good reason for their popularity. From the Molly-Mae approved Pro-Collagen Cleansing Balm, to the glow-boosting Superfood range, the urge to replenish your entire beauty cupboard with their products is almost impossible for us skincare junkies to ignore. But which staples should you be looking out for?
Discover our simple guide to finding the perfect ELEMIS range to suit your unique skin type.
Which products form the basis of a great skincare regime?
We all love a ten-step skincare regime to really amp up the pamper-factor, but which products are essential for our regimes? "A great skincare routine should always start with a double cleanse" explains Charlie Hopewell, Global Education Content Training Manager at ELEMIS. "This will prep the skin for the rest of the routine. We always recommend double cleansing, followed by a toner, an oil or a serum. Then use a moisturiser, and always include an SPF in your daily routine."
The skincare staples
For dry skin
For those suffering with dry, tight skin, a little bit of gentle exfoliation can go a long way. "Dry skin types will benefit from exfoliation, so our Dynamic Resurfacing range would be a great place to start." says Charlie. "Our Dynamic Resurfacing pads will function as the toning and exfoliating step of the skincare routine to accelerate the skin's natural cell turnover within 28 days. It also preps the complexion to better absorb hydrating serums and moisturisers."
For oily, blemish-prone skin
When it comes to nurturing breakout-prone complexions, it's all about finding the right balance. "Oily and blemish prone skin can occur for many reasons including an imbalance of the microflora" says Charlie. "Our Superfood range contains Prebiotics which help to feed and protect the skin and stimulate the skin's barrier, promoting good microflora."
For sensitive skin
Simplicity is key when your skin is on the sensitive side. "Sensitive skin would best benefit from anything gentle and hydrating. It is good to have a simple routine for sensitive skin featuring calming ingredients such as lavender and rose. The ELEMIS Skin Bliss Capsules would be a great oil to add into a daily skincare routine for sensitive complexions."
For normal or combination skin
Normal or combination skin types, much like blemish-prone skin, often crave balance. Keep the skin barrier in check with the Superfood range, that works to balance the skin's microflora with natural prebiotic ingredients.
The hero ranges
The Pro-Collagen range
A firm favourite of #skinfluencers and beauty gurus alike, this rich range is one of ELEMIS' best-sellers. "The Pro-Collagen range is world-renowned for having heavenly textures and surreal results" explains Charlie.
"As skin ages, it begins to lose the solid architecture of its youth, and our award-winning Pro-Collagen range was created with this in mind. Our Pro-Collagen formulations use a variety of 34 different seaweeds and algae to support with the signs of ageing. The main benefits include providing intense, skin plumping hydration to help smooth the appearance of fine lines and wrinkles, leaving skin looking firmer and more youthful."
The Superfood range
Taking inspiration from the best that nature's Superfoods have to offer, ELEMIS' Superfood Skincare range contains the perfect formulas for healthy, glowing skin. "Formulated with plant-based, nutrient-dense Superfoods with a natural sugar-derived prebiotic, the Superfood Skincare System helps to replenish skin with vital hydrating nourishment" according to Charlie.
"The full range is vegan friendly and is known to help feed good bacteria balancing the skin's microflora. The Superfood range creates the perfect recipe for glowing skin, serving it with a daily dose of vitamin rich superfoods, leaving it feeling super fresh, radiant and hydrated."
When it comes to radiance-boosting products, ELEMIS certainly spoils us for choice. But if you simply can't decide which ELEMIS hero product to go for, don't worry. "Our ranges are designed to be mixed and used together" assures Charlie. "We absolutely recommend mixing up your products and having a skincare wardrobe. Not only because we have so many incredible options, but because our skin can feel different with the changing of the seasons."
"At ELEMIS we believe your skin is a reflection of your lifestyle and in the same way that every day is different, our skin can look different every day." 
In that case...we'll take one of everything please!
Shop all ELEMIS on LOOKFANTASTIC.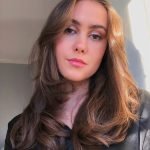 As someone with an affinity for all things beauty, discovering fantastic new products is my not-so-secret obsession. Over the years I've tried and tested a mountains worth of creams, serums and cleansers, finding some of my favourite 'holy-grail' products along the way. However, I'm always on the lookout for more ways to nourish my hair, perfect my dewy base, or enhance my skincare routine. Working as a beauty blogger for over 3 years, I've been lucky enough to collaborate personally with lots of amazing beauty brands including Christian Dior, The Body Shop and Dermalogica. I've used the Dermalogica special cleansing gel religiously since I first got it and their products are some of my ultimate skincare faves. When it comes to cosmetics, NARS Sheer Glow foundation is definitely my go-to - I live for a light, glowy base!