Though many of us know to expect our skin to be at least a little bit more prone to dryness during the winter months, you may be wondering why your strands have become a little stressed this season. Just like the temperature can compromise your complexion, it can also play havoc with your hair, leaving locks dry and damaged if not properly taken care of.
Here to banish all of your winter haircare woes, we spoke to Scott Evans, commercial education manager at Wella Professionals on how to take care of your locks during the colder months.
What are the different types of hair damage?
"The main types of winter hair damage are dehydration from heating, heated styling damage whilst trying to tame frizz and flyaway strands and enhanced wear and tear from friction with items of clothing creating knotty matted hair, resulting in breakage" says Scott.
What causes hair damage in winter?
"In winter, the hair can become dry, prone to static, and often damaged and split" explains Scott. "The harsh cold elements and constant transition to heated indoors damage our hair by stripping it of moisture can result in dull, fragile hair" he continues. He identifies the three main causes for hair damage in the winter as:
Central heating – heating can dry hair out and dehydrate strands.
Humidity – though generally associated with tropical climates, during winter in the UK, humidity can reach 90% on them cold foggy mornings which can cause hair to frizz and fluff.
Clothing – wrapping up warm is essential in winter! However, wearing high neck jumpers, scarves and winter coats whilst wearing hair down can cause tangles and matting to the underneath of your hair leaving it brittle and potentially broken.
4 ways to winter-proof your hair
1. Hair slugging
"Hair slugging is a great way to revive hair and build into your evening hair routine" says Scott. "In its simplest form, it's great to inject nourishment into the hair whilst you sleep, help reduce pillow friction on the hair and protect strands during the night".
What is hair slugging?
"The key to this technique is to apply an advanced hair oil, that is designed to absorb into the hair, rather than a heavy oil that only coats the surface, I would recommend applying a generous amount of Wella Professionals Oil Reflections Smoothing oil to dry hair" advises Scott.
Who is hair slugging for?
"Hair slugging is great for all types of hair, whether your hair is coloured or natural. Everyone's hair can be affected by dehydrated strands during the winter months" clarifies Scott.
How to perform hair slugging
"Firstly, start by brush hair to detangle and make application much easier".
 "Then apply a generous amount of Wella Professionals Oil Reflections smoothing oil you your hair working from the ends up. If you have thicker hair, do this in sections to make sure you have applied evenly".
 "Brush through to help distribute the oil and wrap hair in your choice of bonnet, scarf, or hair sock".
"If you want to take your regime to the next level of repair, a great option is to apply a mask in the same manner as the oil but this time to prewashed hair, leave in overnight and wash out in the morning" adds Scott.
2. Hair masks
"Hair masks are the best option for repairing hair damage! They are designed to target the damaged areas of the hair with the most concentrated ingredients, transforming the hair's quality whilst filling hair with all that it's lacking from damage" explains Scott.
What are the best hair masks for repairing hair damage?
"Wella Professionals Fusion Mask is a must have hair repair mask!" recommends Scott. "Formulated to restore hair at the deepest level and infused with amino acids and silk steel strengthening technology to give you stronger healthier hair, the Fusion mask will also restore hairs shine, suppleness, and lustre. All things that winter can strip hair of!" he adds.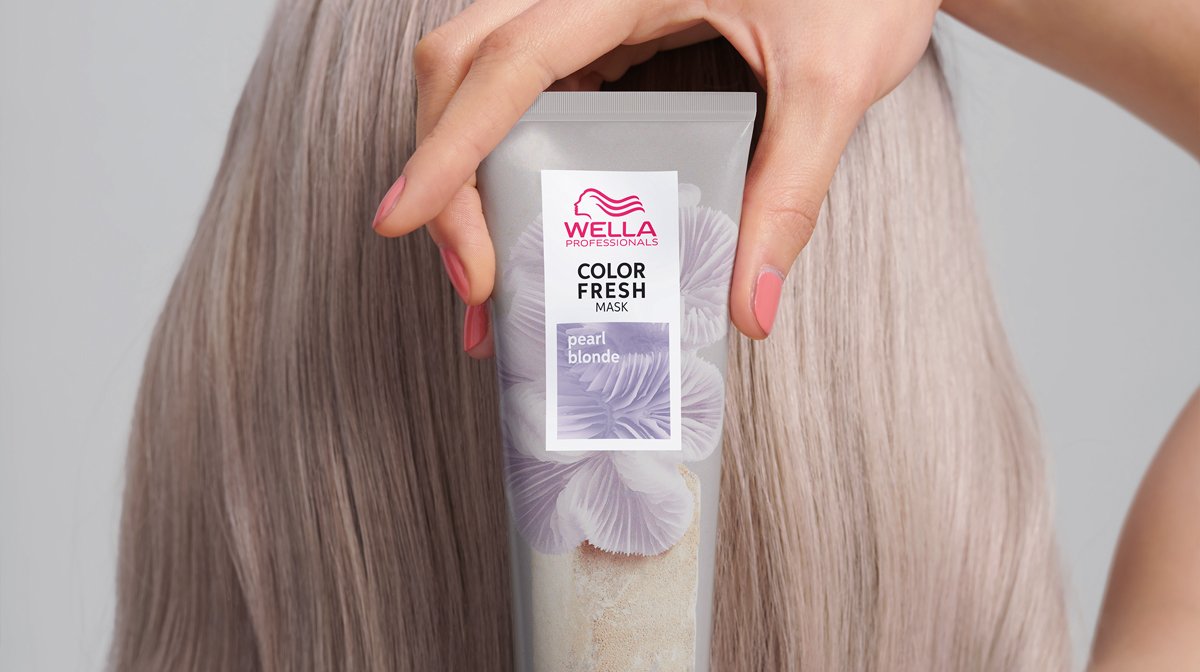 Which hair types are hair masks suitable for?
"Hair masks are designed to meet certain hair needs" says Scott. He advises that you should look for a mask designed to your hair type to ensure it's receiving the right level of nourishment. This prevents the hair from becoming weighed down if the mask is too heavy.
How often should you apply a hair mask?
"Everyone's hair has different needs" begins Scott. "For natural, un-coloured hair, I recommend a mask bi-weekly. For coloured hair or curly to coily hair, a mask should be applied once a week, and for highlighted, bleached hair, you should use a face mask every other time you shampoo" instructs Scott. If your hair is in need of some serious SOS, Scott recommends swapping your conditioner out for a mask.
How to apply a hair mask:
"Towel dry hair thoroughly to remove excess water before applying your mask. If the hair is too wet, it can't absorb the mask and you could just be washing your mask down the drain!".
"Use a detangling brush to help distribute the mask and detangle hair. This is a must to make sure the mask is evenly applied and can nourish every hair strand".
"Leave your mask on for 5-10 mins, this is essential as the mask needs time to work on the deepest fibres of your hair".
Scott's expert tip – "If you're having a hot shower, leave you mask on whilst in the shower the steam and the heat will help the mask penetrate deeper into the hair".
 3. Hair oils
"Damaged hair tends to be dry and brittle whilst lacking flexibility and movement" says Scott. "Hair oils help restore what is known as lipids that have been lost due to damage. Lipids help restore lustre, shine, and condition. A great repairing hair oil is Wella Professionals Luminous Smoothing Oil, which restore hair from the inside out with instantly noticeable results".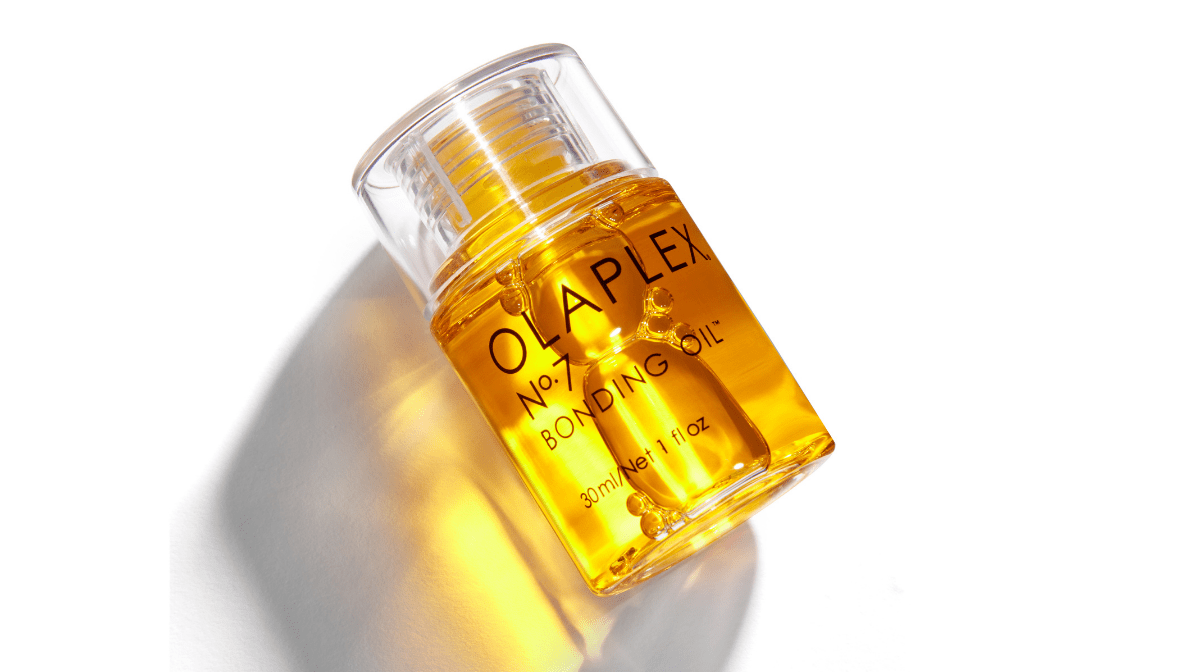 How often should you apply a hair oil?
"Hair oil can be applied as regularly and as often as needed" clarifies Scott. For thicker, curlier or highly de-moisturised hair, he suggests applying an oil throughout the day when you feel your hair needs a boost. For fine hair types, Scott stresses that less is more when it comes to oils. "Apply after shampooing and conditioning, before blow drying and apply a very small amount after styling tame any fly-aways" he instructs.
How to apply a hair oil
"The trick with hair oil is less is more and add as you feel fit. You will soon learn what is too much. Start applying to the ends of the hair, working up" says Scott. He warns to keep oils away from the roots. "Professional hair oils like Wella Professionals Oil Reflections Smoothing Oil are highly refined and designed to penetrate into the hair so applying after cleansing your hair, before blow drying and then a small amount after blow drying will help restore and transform your hair" he adds.
4. Leave in sprays and serums
"Both a leave in spray or serum will support restoring damaged hair" says Scott.
How often should a hair spray or serum be used?
Scott advises using a leave-in spray or serum after every wash. "It should become part of your cleansing regime" he stresses.
What are the best leave in sprays for damaged hair?
"My favourite leave-in spray is Wella Professionals Elements Renewing Leave-In Spray, it is one of the best restoring and protecting leave in sprays that will instantly transform hair with its luxurious blend of macadamia seed and avocado oils.
How to apply a hair serum
"Apply 2-3 pumps into the palm of your hand and massage to distribute into both hands"
"Starting at the bottom of the hair, begin running your fingers through your hair and work up to the mid-length of your hair. As you do this you will feel the product coming off your hands and absorbing into your hair".
"Keep working your hands through the hair to distribute and work into hair strands. If more is needed repeat until sufficient amount is applied".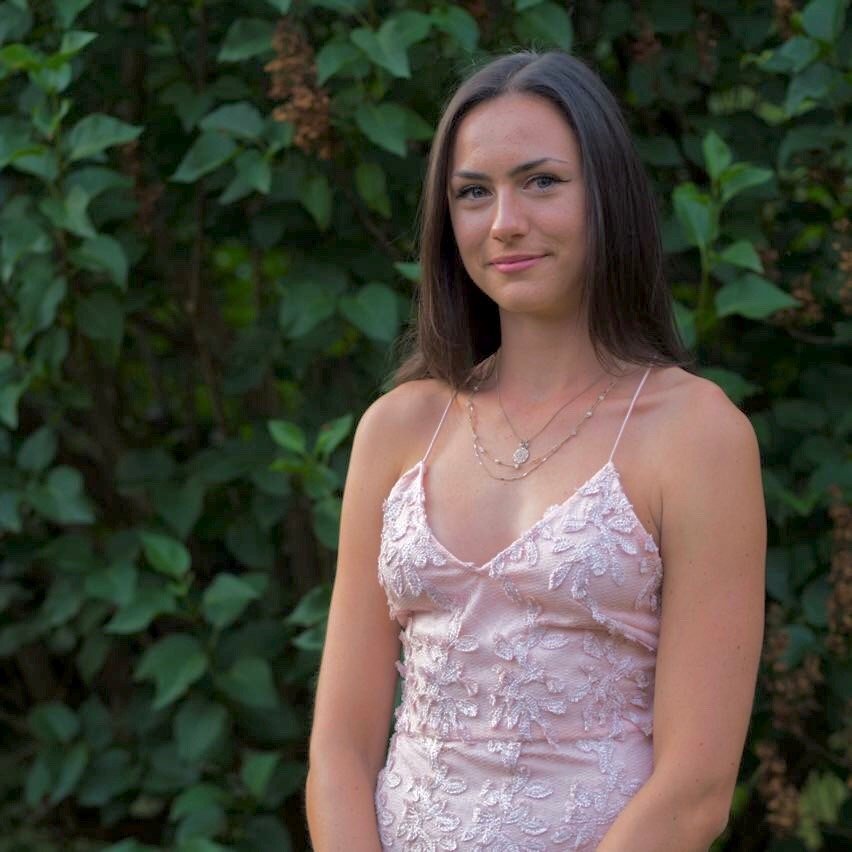 Working with brands at LOOKFANTASTIC for over two years I have developed my knowledge of all things beauty from key skincare concerns to niche makeup tricks and haircare hacks. I have a major passion for finding effective solutions that are easily accessible to everyone so that we can all achieve our best, glowing complexion.