One of the most common go-to beauty treatments for some self care, masking is the ultimate indulgent way to relax whilst enhancing your head to toe glow. Though most of us are no stranger to a face mask, hair masks are fast taking over the masking scene; here's why they should be a regular part of your hair care routine.
What is a hair mask?
Similar to how a face mask works, a hair mask is a highly targeted and deeply nourishing treatment designed specifically for repairing and restoring hair health. A step up from conditioner, most masks are powered by a stronger concentrate or oils or butters such as Shea, Coconut or Argan, chosen to moisturise strands and repair any damage at the cuticle level. Often left on for slightly longer than your conditioner, a mask has the chance to fully absorb into the hair to really make a difference in just the one treatment. When used regularly, these nutrient rich formulas can truly transform your tresses over time.
What are the benefits of a hair mask?
Repair damaged hair - as hair masks penetrate deep into the cuticle, reaching the fibres of your hair to repair any breakage and strengthen strands at the source of the problem.
Intensely moisturises - extremely rich in naturally hydrating oils, hair masks reach deep into the fibres of the hair to restore moisture levels and keep hair looking fuller. This helps to make hair less prone to damage and banishes frizz caused by dryness.
Maintains colour - one of the most damaging treatments to our hair, colouring chemicals can leave the hair limp and broken, hair masks not only help to repair this damage, but can also be specifically formulated to keep colour looking bright and free from brassy hues.
Adds shine - healthy hair means shinier hair. A hair mask restores your hair to it's healthiest state, leaving it looking shinier, fuller and bouncier.
How often should you use a hair mask?
How to use your hair mask, how often and how long for all depends on the mask you choose. Around once a week is a good place to start with a hair mask, however this can be increased to twice a week if your hair is in need of some serious repair. For how to apply your chosen mask and how long to leave it on for, always read the instructions on your mask as different ingredients take different times to work and sink into your hair fully.
What are the best hair masks for each hair concern?
For damaged hair
If your hair feels past the point of repair, dry, frizzy and dull, the Aveda Botanical Repair Intensive Strengthening Masque Light offers deep conditioning and weightless support to fix hair fibres at the cuticle level. The creamy mask is perfect for all hair types in need of nourishment and works using 98% naturally derived, fortifying ingredients that restore moisture shine and strength to hair to repair breakage. Scented with Ylang Ylang and Rose, the Vegan formula smells amazing for a truly luxurious masking experience.
Apply the mask onto wet hair after shampooing and leave on for 2-5 minutes before rinsing.
For blonde hair
Perfect for blonde hair that needs a refresh, the Wella Professionals Colour Fresh Semi-Permanent Colour Mask offers semi-permanent colour in a conditioning treatment. The mask works to enhance and bring back faded colour in just ten minutes and is packed with nourishing Avocado oil to ensure that hair is kept hydrated and healthy - ideal for at home touch ups!
To apply the mask, make sure you are wearing gloves before getting started. Add a generous amount to your hair and comb through before leaving on for up to 20 minutes depending on your desired intensity before washing off.
For dry hair
Dry hair is common in the winter and even more so if you have been over using the styling tools slightly. This Garnier Ultimate Blends Hair Food Banana 3-in-1 Dry Hair Mask is a lightweight treatment that will replenish moisture levels without weighing down your hair. The vegan formula is a blend of Banana and Shea that condition and coat strands in a veil of goodness that repairs breakage and smooths the hair fibre to leave it looking glossy and healthy.
Either apply the mask to wet hair after cleansing and leave on for 3 minutes before rinsing, or apply to damp hair and leave in.
For thin or limp hair
If you're looking to increase volume for fuller looking hair, the Grow Gorgeous Intense Thickening Hair & Scalp Mask is enriched with Caffeine, Biotin and Niacinamide that stimulates hair growth right at the root. The formula also contains an Oat Lipids Complex that restores the scalps protective barrier, preventing against dryness and itching. Shea Butter and Coconut Oil condition the hair to restore moisture, whilst Pea Peptides help to add body shine to lifeless locks.
Apply a generous amount of the mask to wet hair after cleansing, leave for ten minutes and then rinse.
For hair fall
Specifically designed to prevent hair fall, the Masque Reconstituant Hair Mask from Kérastase, is the optimum anti-fall mask, formulated by leading dermatologists, nutritionists and hairdressers. The unique formula targets the two key causes of hair fall: stress on the fibres and breakage using three key ingredients: Edelweiss Native Cells, Ginger Root and Aminexil. These hair heroes smooth fibres and protect against aggressors that can damage and weaken hair, restoring strength and vitality.
Apply to clean, damp hair, leave on for 5 minutes and then rinse out.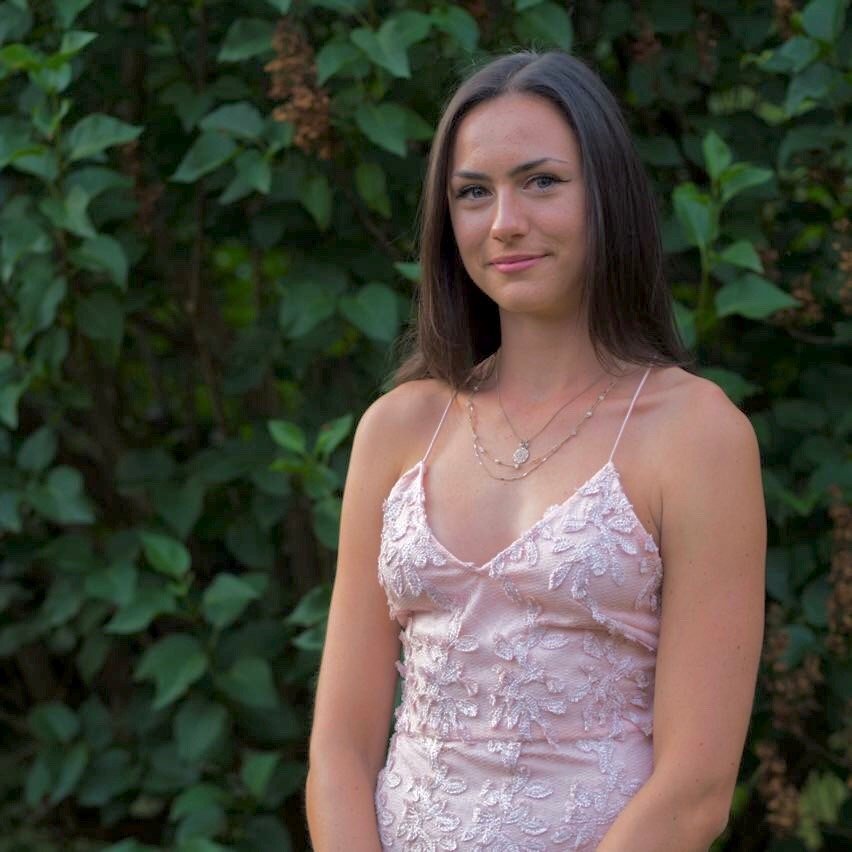 Working with brands at LOOKFANTASTIC for over two years I have developed my knowledge of all things beauty from key skincare concerns to niche makeup tricks and haircare hacks. I have a major passion for finding effective solutions that are easily accessible to everyone so that we can all achieve our best, glowing complexion.