During the winter, dry skin is almost a given once the temperature drops. One of the areas most affected by these environmental changes is the hands, with many of us experiencing extremely dry or chapped skin around the knuckles in particular, that can even result in cracking if not properly looked after; an issue that has been exacerbated by the constant sanitisation and washing necessary to protect us from germs.
If you are looking for some pointers on how to keep your hands moisturised, we spoke to Sabih Akram, Cosmetic Scientist, who gave us the handy guide to hydrated hands.
How does cold weather affect the skin?
 "Our skin is impacted by a multitude of internal and external factors, from our genetics and lifestyle to the environment" says Sabih. She explains that the drop in temperature and humidity makes moisture loss from the skin more likely, resulting in many of us noticing dryness in the winter months. On top of this, "artificial-heat and bathing with excessively warm water, can further exacerbate dry skin and leave it feeling tight, chapped and uncomfortable".
The skin on the hands is particularly prone to this due to grooming rituals, explains Sabih: "Although cleansing is a fundamental step in our daily routine, over-washing with harsh cleansers, soaps and sanitisers can strip the essential lipids and moisture from our skin's surface. The removal of these vital lipids can disrupt our skin barrier and reduce its ability to retain water". This is problematic for the skin as it slows down cell turnover which can result in flaking which leaves the skin feeling dry.
How to prevent hands from becoming dry
Though hand sanitiser has become an essential part of our daily hygiene rituals, as mentioned it can strip the protective oils from the skin, resulting in dryness. To ensure that you're keeping your hands clean as well as hydrated, Sabih recommends using a moisturiser straight away to prevent this moisture loss: "Applying hand cream after sanitising can help to counteract the drying effects of the alcohol, and keep the skin hydrated".
She recommends using products that contain "moisture-binding Humectants and rich Emollients" such as Glycerin and Hyaluronic Acid that "attract and bind water from the deeper layers of the skin and help it to retain moisture and imparts a feeling of elasticity". Other Emollients include Almond Oil, and Cocoa Seed Butter, which Sabih explains "form a smooth and nourishing barrier on the skins surface, helping to protect from moisture loss and the drying effects of the weather".
As well as using a moisturiser after washing or sanitising your hands, Sabih points out that there are a number of lifestyle practises that can help to keep the skin hydrated. "Consistency is key" she stresses. "Reapplying your moisturiser throughout the day, whilst opting for a gentle, moisturising hand-wash, is an effective way of keeping the skin hydrated and protected". You can also help lock in moisture by applying a generous layer of hand cream just before you go to bed when you know the skin won't be washed, "this is a great way to boost the results of your product".
How to treat dry hands
If your hands have already started to become flaky and extremely dry, Sabih recommends using an exfoliator to remove the dead skin: "Although it may seem counter-intuitive, exfoliating dry flaky skin is essential for supporting our skins barrier function. By removing the dead-skin cells from the surface of the skin, the products we apply can penetrate the skin more effectively". It's important to use the correct exfoliator that won't cause more irritation, with physical exfoliators often being too abrasive on the skin. Sabih instead advises "using creams which contain chemical exfoliators, such as Alpha Hydroxy Acids, can be a effective, gentle, and convenient way to incorporate exfoliation into your routine".
If your hands have already started to crack, Sabih says this is a sign that the skin's barrier is already significantly damaged. If this is the case, he recommends an intensive ointment or balm in place of your regular hand cream. "Ointments and balms have an intense, rich texture due to their high oil content. Once applied to the skin, they form a protective barrier that helps to rehydrate the skin prevent further moisture-loss. Once the skin improves, you can continue to use your regular hand cream".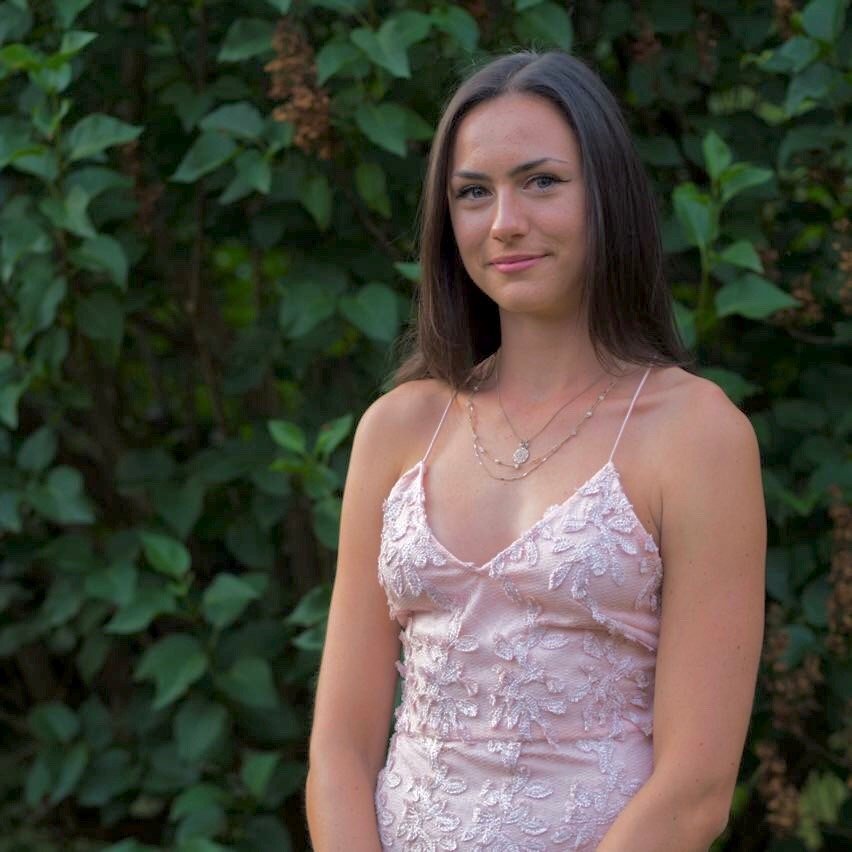 Working with brands at LOOKFANTASTIC for over two years I have developed my knowledge of all things beauty from key skincare concerns to niche makeup tricks and haircare hacks. I have a major passion for finding effective solutions that are easily accessible to everyone so that we can all achieve our best, glowing complexion.