Hair oils can help contribute to healthier, shinier, stronger hair. When you look after your scalp and hair by treating it to nourishing and hydrating products, it promotes the successful regrowth of more resilient strands.
Looking for a solution to thinning hair or hair loss? No topical hair product can help make your hair grow, but it can certainly help with maintaining the overall health of your hair and scalp. There are many different products out there for thin hair and hair loss including luxurious hair oils. It is the essential oils that are blended within these products that help promote healthier hair. Here, we'll be sharing the main essential oils that help with hair growth, as well as the very best hair oils to try.
The Best Essential Oils For Your Hair
If you're curious about which oils can be made into an at-home remedy to promote a healthy scalp and encourage hair growth, the following essential oils are worth stocking up on.
1. Rosemary Oil
Rosemary oil is doing the rounds on social media, with many content creators claiming its ability to promote healthy hair growth. The invigorating oil helps to support circulation, in turn allowing strands to breathe and grow without compromise. Straight from the kitchen and into our haircare collection, the hair oil carries a host of benefits – it can help to minimise the appearance of split ends and breakage, resist greying and dandruff, and even provides hydration to dry scalps.
Mielle Organics' range of rosemary-infused treatments are designed to encourage a fuller head of hair. The Rosemary Mint Hair Masque boasts a nourishing, fortifying formula to help deliver essential nutrients to your strands. Pairing coconut oil, honey, mentha oil and star-of-the-show rosemary, the formula supports strong, healthy-looking hair. Looking for styling treatments instead? Try the Rosemary Mint Repair Cream or the Rosemary Mint Strengthening Edge Gel!
Purify your strands from root-to-tip with the Rosemary Mint Duo from Aveda, designed to cleanse and nourish your locks while promoting healthy growth and added volume. Blending organically-grown rosemary and peppermint, the shampoo and conditioner work together to invigorate all hair types on the daily.
2. Peppermint Oil
Peppermint oil, when applied to the scalp stimulates the hair follicles with a cold, tingling sensation which in turn is thought to increase circulation. Mixing 2-3 drops of peppermint oil into a carrier oil, such as coconut oil, and leaving on your scalp for 5-10 minutes can help to assist your hair growth journey. Alternatively, try out our peppermint oil haircare formulas…
Invigorate your hair the John Masters Organics way with the Fine Hair Shampoo, powered by peppermint oil and organic rosemary oil to help detox your locks. Paired with the Fine Hair Conditioner, this duo work to purify your strands from scalp to ends, paving the way for healthy-looking hair growth.
 3. Tea Tree Oil
Tea tree oil is a potent, powerful and natural product that helps to promote a healthy-looking mane. You can mix a few drops of tea tree oil with a carrier oil such as coconut oil, or almond oil and apply the mixture directly to your hair as a masque or mix 5-10 drops of tea tree oil into your regular shampoo. Learn more about tea tree oil and the benefits of tea tree oil for your hair.
To incorporate tea tree oil into your everyday haircare routine, try ESPA's Eucalyptus and Tea Tree Purifying Shampoo. This cleanser detoxifies your strands from root-to-tip, combining protein-rich soy, wheat and tea tree essential oil to help leave locks strong and resilient. Pair with the Eucalyptus and Tea Tree Purifying Conditioner for best results.
Suitable for all hair types (including weaves, extensions and braids), the Cantu Shea Butter Tea Tree & Jojoba Hair & Scalp Oil is designed to assist strong, healthy-looking hair growth, targeting the scalp directly. For an all-over invigorating cleanse, we recommend the Australian Bodycare Hair Loss Wash, a unisex shampoo that's perfect for hair loss, thinning, receding hairlines or fine and thin hair types. The clever formula stars active capilia longa and tea tree oil to help support longer, thicker strands, and is suitable for daily use.
 4. Lavender Oil
Lavender oil can help improve the overall health of your scalp. Lavender oil is also believed to help soothe the senses and minimise the risk of stress, which can be a determining factor when it comes to hair loss and hair thinning. Mix 3-4 tablespoons of lavender oil into coconut oil and apply it your scalp. Let it rest for 10-15 minutes before rinsing with shampoo. Or for an additional lavender fix, shop our best hair-loving formulas right here…
Paul Mitchell's Lavender Mint Nourishing Oil gifts your locks a restorative boost. Fortifying monoi, pequi and jojoba oils are blended with lavender, peppermint and tea tree to help invigorate your tresses, supporting healthy hair growth and satin-like shine. Curly girls, treat second-day strands to the perfect pick-me-up with Paul Mitchell's Tea Tree Lavender Mint Curl Refresh Foam, a lightweight, airy formula to improve curl definition, fullness and longevity without weighing down your strands.
The Best Oils For Hair Growth & Healthy Hair
Do you have bleached, over-processed and heat damaged hair? Looking for a leave-in hair oil? The Grow Gorgeous Repair Heat Protection Leave-In Oil helps to protect your hair from the damage that heat styling can cause. This lightweight oil seals the hair cuticle to help restore smoothness and shine. Oat Lipids help with hydration whilst Coconut, Grapeseed, Marula and Moringa Oils are restorative and strengthening for healthy-looking hair.
Restore limp, lifeless locks with the Grow Strong Hair Oil Mauli. Packed full of vitamins, minerals and antioxidants, this beautiful leave-in treatment works at a cellular level to stimulate the scalp and help activate follicles. Vitamin C works to shield hair from environmental aggressors, while thickening herbs Bhringraj and Bhrami infuse hair with proteins and tannins to minimise the look of split ends.
The Kérastase Genesis Serum Anti-Chute Fortifiant Hair Oil is a daily oil that helps to fight dryness and improve fibre resistance, in turn contributing to the reduction of hair fall. For hair that is weakened by heat or colour damage, strands are left stronger, shinier and healthier.
Revitalise dull, lifeless hair with the Perfectly Perfecting Wonder Treatment Oil+ from Percy & Reed. Enriched with Camellia, Carrot and Macadamia Seed Oils, this ultra-hydrating leave-in conditioning treatment infuses both the hair and scalp with essential moisture and vitamins to transform even the driest of hair.
The Olaplex No.7 Bonding Oil is the perfect replenishing treatment for damp or dry strands. Equipped with the brand's patented bond-repair technology and heat protection up to 232°C, the hair oil promotes a strong, healthy-looking mane with an added boost of shine and softness.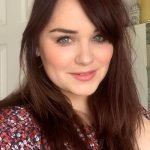 I've been writing about hair and beauty for over 10 years. I am a collector of vintage perfume and my go-to look always includes a bold pink lip! For more, visit https://www.goodgollymisshollie.co.uk