Can you believe it's 2021! Show yourself some love this new year in the best way possible with the gift that keeps on giving…a LOOKFANTASTIC Beauty Box subscription, of course!
This January, in our Restoration Edition Beauty Box, we're starting off the year with a message that we will carry through 2021 and beyond – all that you are is enough. Love the skin you're in this month and let our January box be a helping hand. Filled with products to help you on your road to self-love and acceptance, worth over £57.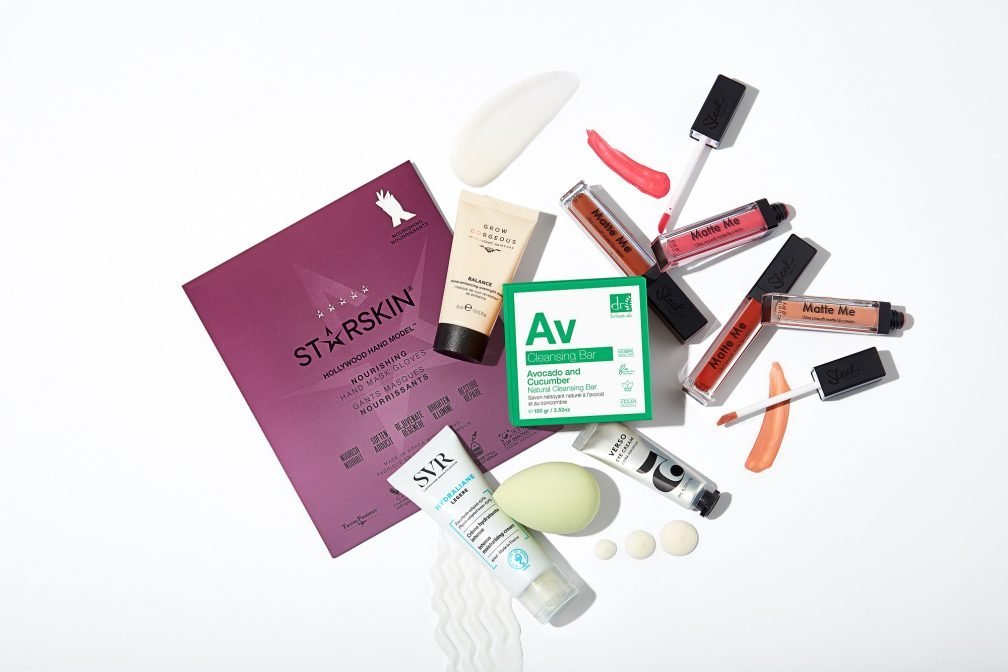 What's inside?
Starskin Hollywood Hand Model™ Hand Mask Gloves
A hand mask designed to hydrate dry hands and cuticles. Drawing on an innovative double layer technology that produces a 'sauna effect' to repair, condition and soften even the roughest of hands. With a blend of 16 botanical extracts and oils making up the formula, your hands will appear visibly softer and more supple after just one use.
Grow Gorgeous Balance Overnight Mask (30ml)
A hair mask formulated to nourish your hair from roots to end. Getting to work overnight (when your hair is most susceptible to treatment), your Grow Gorgeous hair mask is formulated to enhance shine, reduce frizz, lock-in moisture and leave your hair with a silky soft, salon feel once styled.
SVR Hydraline Intense Moisturising Cream (40ml)
A facial moisturiser perfect for soothing very dry and sensitive skin. Dermatologically proven to keep skin moisturised for up to 24 hours, hypoallergenic and formulated specifically to treat even the most sensitive skin types.
So Eco Complexion Sponge
An eco-friendly makeup sponge, perfect for applying cream/liquid products all over the skin for a flawless finish. With a pointed tip to reach those hard to reach areas, such as under the eyes and around the nose.
Dr Botanicals Avocado and Cucumber Natural Cleansing Bar OR Verso Eye Cream (7ml)
Dr Botanicals - A gentle, antibacterial cleansing soap to cleanse and purify both the face and body. Infused with calming ingredients Avocado and Cucumber which work to nourish, soften and awaken the senses.
Verso - An anti-ageing under-eye moisturiser, rich in hydrating ingredients to promote smoother, healthier and more supple looking skin around the eyes. Remedying dry, dull and dehydrated skin whilst minimising signs of ageing.
Sleek Matte Me Liquid Lipstick (Hellacious/French Fancy/Feels/Roasted Almond)
A liquid lipstick, intense in pigment, with a light texture and matte finish. In your box is one of four shades, all with a long-lasting colour that doesn't flake or dry out throughout the day.