When it comes to lip makeup, sometimes we just want a long-wearing formula that stays put and offers a subtle colour payoff. This is where lip stains and lip tints really come into their own. Lip stains are a versatile product to keep in your beauty bag and are available in a range of flattering hues from nude and neutral to bright and bold. Here we'll be introducing you to some of the best lip stain and lip tint products available at LOOKFANTASTIC.
Why Choose a Lip Stain?
Lip stains and tints are universally flattering, delivering instant colour and hydration. Influenced by catwalk beauty trends, lip stains originate from the K-Beauty 'just bitten' look. Using red and pink tones, it is easy to create this look yourself, using products that are rich in pigment and offer long-lasting colour. The finished look is fresh, natural and sophisticated.
When you apply a lip stain, the formula feels light and comfortable to wear. You can also create a custom colour, building up the intensity of the colour with every sweep. The non-sticky and non-drying finish means that your lips stay nourished and smooth. Requiring minimal or no touch-ups, lip stains are the perfect product for effortless glamour.
Which Are The Best Lip Stains & Lip Tints?
With a wide variety of colours and textures to choose from, discover our top picks from cult brands such as MAC and Benefit.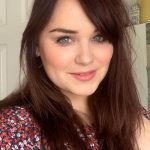 I've been writing about hair and beauty for over 10 years. I am a collector of vintage perfume and my go-to look always includes a bold pink lip! For more, visit https://www.goodgollymisshollie.co.uk