In a month characterised by love and romance, embracing life as a singleton can be difficult. But in the rose-petaled wake of Valentine's Day, comes a time for celebrating single life and acknowledging that love comes in many different forms outside of romantic relationships. This Singles Awareness Day, we asked Millie Shields (@milliegshields), fashion and sexual wellness influencer, for the dos and don'ts of maintaining self-care as a singleton, and why being single can be the perfect opportunity to reconnect with yourself.
DON'T: Spend time scrolling through your ex's social media
This is never a good idea, when you're thinking about your ex, and you have access to their socials, it can become a really toxic habit and referring back to this can ruin your mood on a daily basis. Make sure you have distractions and that you're keeping busy with other things, block and mute ex partners until you feel ready to be able to see what they're up to again (if you ever want to!)
DO: Set aside time to pamper and focus on yourself
Setting time aside to focus on yourself will really help you figure out what you want from your relationships - this doesn't only apply to romantic relationships, but all of them! It's super important to spend time alone and process your thoughts.
Get yourself a face mask, light a candle and practice all the self care. Personally, I like to go through my goals and what I'd like to achieve in the next few months! If you need to process any difficult emotions, this is your time too!
DON'T: Think you need a partner to have a sex life
COMMON MISCONCEPTION ALERT! You definitely do not need a partner to enjoy a healthy and happy sex life. Solo play has so many benefits such as helping you sleep better, improving your mood & higher self esteem! Set the mood for yourself and explore your own body, figure out what you want to explore! The better you know your own body, the more you can direct someone else (when and if you want to!)
Solo play has so many benefits such as helping you sleep better, improving your mood & higher self esteem!
DO: Experiment with sex toys & find out what you like
Sex toys are a great way for you to figure out what you're into and explore new realms of pleasure! I always say, if you would do it for someone else, do it for yourself; so don't forget to treat yourself, be kind to yourself, light some candles, romanticize YOUR relationship with YOURSELF.
DON'T: Hide away and bottle in your emotions
It may sound so cliché, but a problem shared is a problem halved, make sure you're sharing with people or a person you can trust. Personally I didn't find comfort in speaking to those with too many of their own opinions about myself and my ex partner! In these situations you need someone to just purely listen. Unfortunately, unsolicited opinions could make you feel worse so choose wisely! Sometimes a stranger is easier to talk to, my Instagram direct messages are always open! (@milliegshields)
Hiding away and isolating yourself isn't healthy and although sometimes it might be what you want, pushing yourself to be around people you can trust will make you feel much better.
Being around people who support you, make you laugh and lift your spirits is definitely one of the best medicines
DO: Actively make time to socialise with friends
My friends helped me so much through my break up, constantly checking in on me and making plans. These plans don't always have to involve going out, partying or drinking; they can be café hopping, getting to know the place you live and even taking trips together. Being around people who support you, make you laugh and lift your spirits is definitely one of the best medicines.
Shop more sexual wellness and skincare on LOOKFANTASTIC.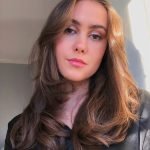 As someone with an affinity for all things beauty, discovering fantastic new products is my not-so-secret obsession. Over the years I've tried and tested a mountains worth of creams, serums and cleansers, finding some of my favourite 'holy-grail' products along the way. However, I'm always on the lookout for more ways to nourish my hair, perfect my dewy base, or enhance my skincare routine. Working as a beauty blogger for over 3 years, I've been lucky enough to collaborate personally with lots of amazing beauty brands including Christian Dior, The Body Shop and Dermalogica. I've used the Dermalogica special cleansing gel religiously since I first got it and their products are some of my ultimate skincare faves. When it comes to cosmetics, NARS Sheer Glow foundation is definitely my go-to - I live for a light, glowy base!