Curled hair is always on trend, and there are so many different looks, tools and techniques to try. Whilst traditional Curling irons - also known as Curling tongs - create a uniform classic curl, Curling wands allow you to create a range of different curl types.
This guide will teach you the main differences between each type of tool. Consider this the ultimate 'Curling wands vs Curling irons' comparison.
What is the Difference Between a Curling Wand and a Curling Iron?
The main differences are the types of curls you can create, the design of the styler, and the technique required.
Curling Irons allow you to create spiral curls and elegant ringlets by looping the hair section around the heated bar and holding in place with the safety clamp. Curling wands create a wide variety of styles – waves, natural-looking curls and ringlets – and do not have a safety clamp.
When making the choice between Curling wands vs Curling irons, always consider the type of look you would like to achieve.

Curls created by the Beauty Works Professional Styler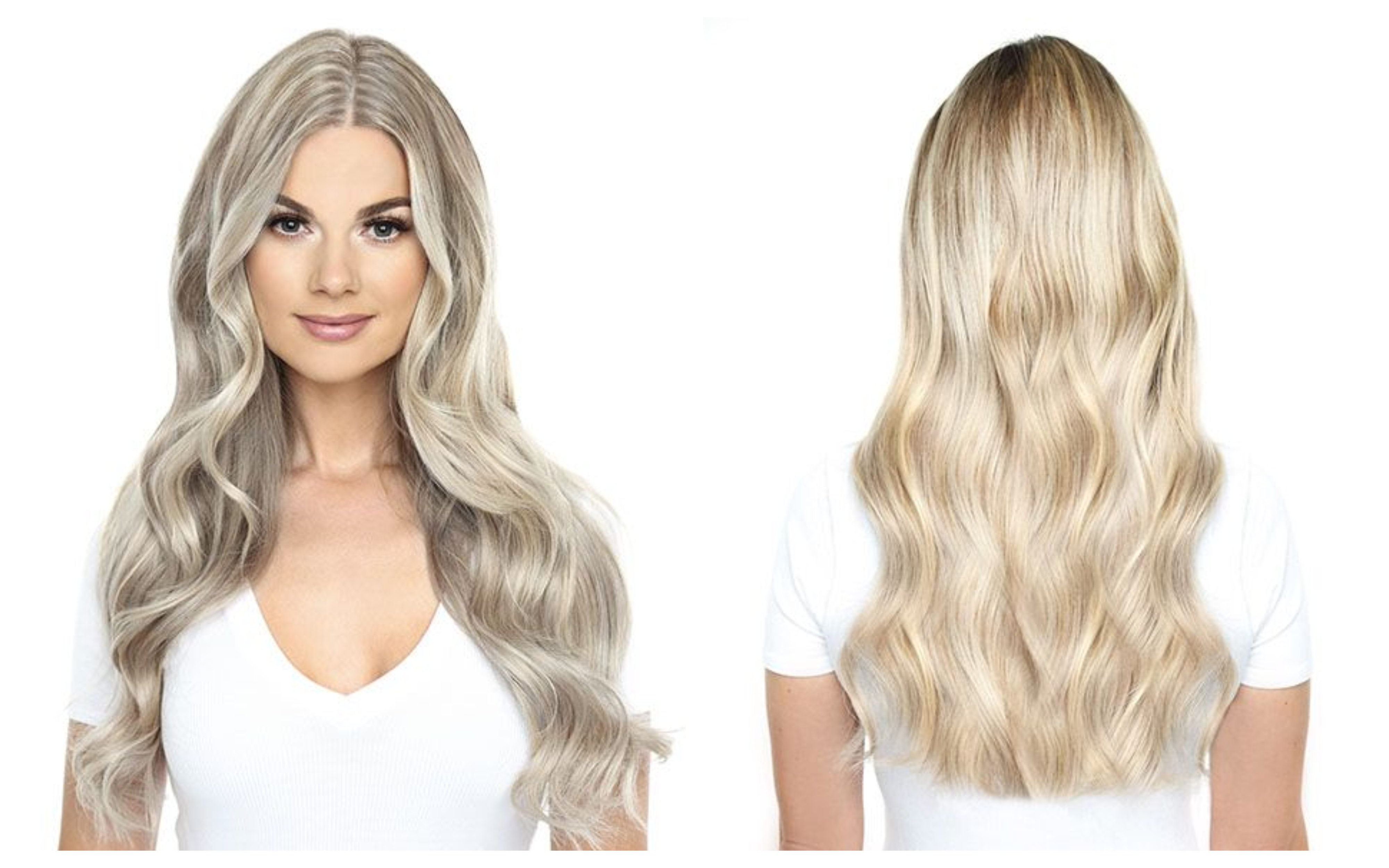 Curls created by the GHD Classic Curl Tong

What is a Curling Iron?
The Curling iron is an iconic beauty styler that has been used for generations. It has a clamp attached to the barrel which holds the end of your hair section whilst you curl it.
What are the Benefits of a Curling Iron?
The clamp on a Curling iron is an important safety feature to prevent you from burning your fingers. Some stylers will also have an 'auto-shutoff' mode which means the tool will turn itself off after 30 minutes.
Curling irons are ideal if you are looking to create a glamourous, perfect set of curls. Curling irons are available in various barrel sizes, each creating one specific size and type of curl. As the barrel width is uniform, all your curls will match.
Curling irons have evolved and improved throughout the years. In modern designs, you can select from multiple heat settings. This allows you to adjust the temperature to your hair type. If you have fine hair, it is best to use the lowest setting to avoid heat damage. If you have thick hair, you might consider a higher temperature as this will produce a longer-lasting curl.
One of our favourite Curling irons is the GHD Curve Classic Curl Tong, as it's the perfect size to create medium curls with ultimate hold. This styler is easy to use and also features a built-in safety stand.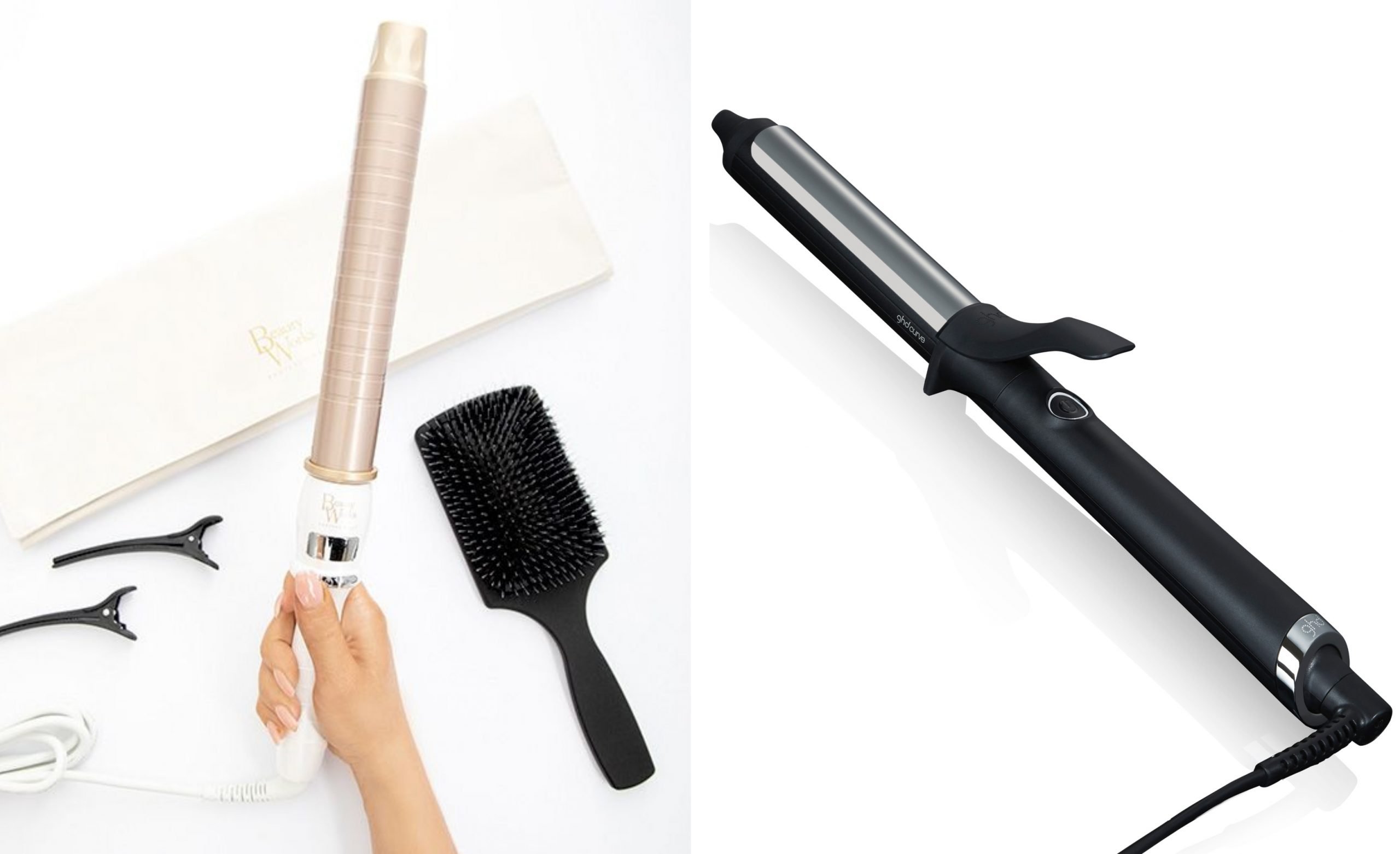 What is a Curling Wand?
The Curling wand is a modern invention that has revolutionised the hair styling experience. Available in a standard barrel width or a conical shape, this will determine the shape of your curl. The conical design creates a bigger curl at the top of your hair and a tighter curl at the bottom. To use, simply wrap a section of your hair around the wand, holding the end of the section, and leave on the heat for a few seconds. Remove the hair section from the heat and then leave it to set.
As there is no clamp, there is a higher risk of burning your fingers. For this reason, we recommend using safety gloves, especially whilst you are still practising the technique.
The Benefits of Curling Wands
Curling wands allow you to experiment with different looks. Whether you prefer a natural curl, beachy wave, messy curl, the possibilities are endless.
Without a clamp in the design, curling wands won't leave a mark at the bottom of each curl section. This makes curls look smoother and more natural-looking.
A curling wand that we think everyone would love, from beginners to experts, is the We are Paradoxx Supernova 3-in-1 Cordless Hair Tool. This curling tool is cordless, fool-proof, and has an incredibly innovative design. The Supernova can be used to curl, wave and straighten your hair.
Life motto: 'There's no such thing as too many beauty products'